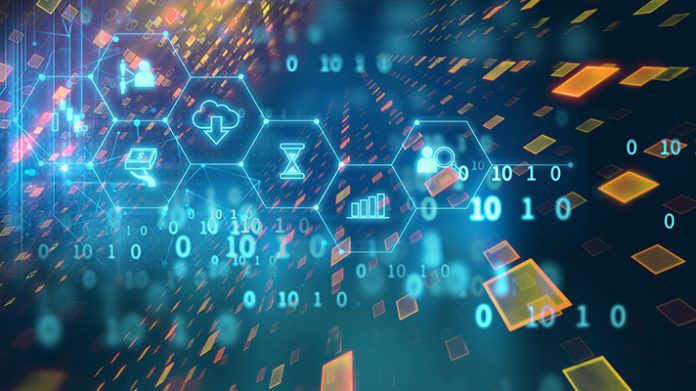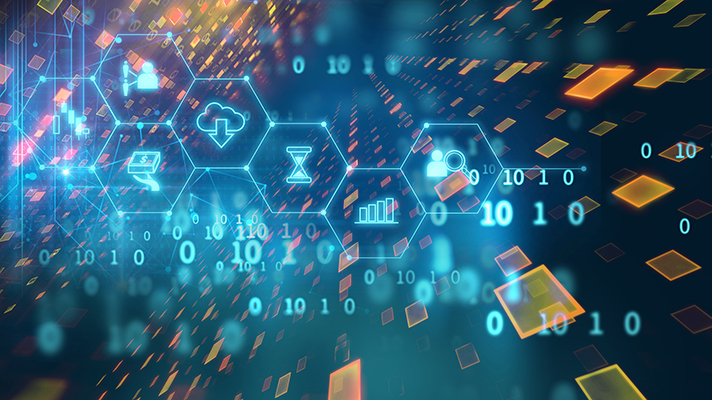 Melco Resorts & Entertainment is increasingly bullish on the disruptive impact of blockchain technology on the casino floor, with projects already live and more in the pipeline.
Heading up Melco's blockchain activity is global chief information officer Avery Palos, who spoke to AGB about the way it can revolutionize the way casinos operate.
Palos has spent almost six years with Melco, having joined from Las Vegas Sands in 2014, and he oversees the way technology is delivered across all facets of the company, with a focus on next generation tools including AI, big data, biometrics – and blockchain.
"Melco CEO Lawrence Ho has been driving tech as an enabler for the casino industry for many years now," Palos told AGB. "We recognise that blockchain technology has the potential to unleash a revolution across casino floors."
Palos initially became interested in blockchain technology a couple of years ago, reading and researching the topic against the backdrop of Bitcoin's headline-grabbing surge in value, which saw it reach $20,000 by the end of 2017 before rapidly retracing. One Bitcoin is currently trading at around $7,000.
But it was the underlying blockchain technology, as opposed to cryptocurrencies like Bitcoin, which caught his attention.
"I found the potential applications of distributed ledger technology (DLT) extremely interesting. It didn't take a huge leap of imagination to see how this technology could be used on the casino floor.
"New technologies can reach a tipping point for adoption very quickly. A few years ago Las Vegas casino floors were packed with quarter slots. Today they have almost fully been replaced by TITO slots."
To prepare for such a potential revolution, Melco has moved quickly to implement real-world use cases for blockchain technology on its casino floors.
The first of these sees the operator using BigchainDB, a blockchain database, to immutably capture all cage transactions across its properties in Macau, Manila and Cyprus.
The blockchain is integrated with Melco's proprietary casino management system, and was picked because of its speed, which enables it to process upwards of 30,000 transactions per second, comfortably keeping pace with Melco's server-based databases.
Palos said the system, which has been in operation for about a year, showed that blockchain can already bring demonstrable benefits to casinos.
Melco's second project is rather more ambitious in its scope: a blockchain designed to allow the future casino licensees of Japan to more efficiently deliver upon responsible gaming obligations.
Operators across jurisdictions have often struggled to link up protections for at-risk players; it can often take hours or days for a player, who has self-excluded from one casino to be self-excluded from others.
Melco is betting that blockchain tech can help operators meet the requirements of the Japanese framework by cutting down on time lags and providing a secure environment through which operators can share the vital customer information.
"Blockchain can bring together three operators and the regulator in Japan. It is a scenario where operators are not keen to share customer data. This technology provides a trustless framework where it can happen."
Palos said that Melco has held encouraging talks with the Japanese regulator about the project.
Elsewhere, and particularly in Macau, regulators have tended to take a hands off approach to blockchain technology.
While we are unlikely to see Bitcoin on the casino floor any time soon, Palos stressed that there is a big opportunity for regulators to bolster safeguards by embracing the technology.
"The default is to assume regulators are afraid of blockchain. But if used intelligently, it can really aid regulators in doing their job. Financial transactions, tax, responsible gaming data, the veracity of games – all this can be written in a permanent, immutable record on the blockchain. It gives regulators the chance to have complete oversight on activity."
Next on the agenda will be exploring other areas where blockchain technology can have a positive impact with the casino sector.
Palos concedes that progress can be slow; casino providers have yet to truly embrace blockchain, so off-the-shelf solutions are generally a little limited.
Some are trying to change this, including AXES, which is developing blockchain-based casino solutions, and Cammegh, which recently integrated blockchain technology from CasinoCoin into its roulette wheels.
"There is an opportunity for blockchain companies which have not previously worked with casinos to enter the space. I am hopeful of seeing new entrants over the coming months," he said.
In-house development, which Melco has focused upon, also comes with challenges, particularly in terms of hiring the best talent in a competitive yet still relatively small field.
Nonetheless, Melco has additional blockchain-based projects on its roadmap, although Palos is coy when it comes to revealing the details.
"We are clearly excited by the possibilities of this technology. We are just getting started."