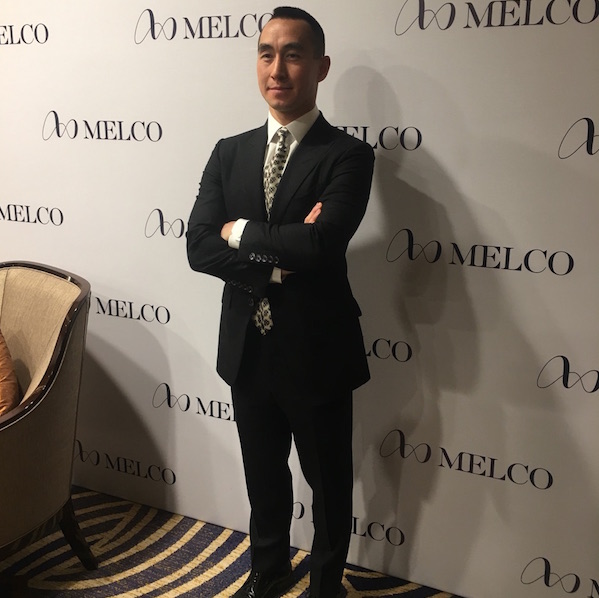 Melco Resorts & Entertainment's Studio City resort is ready to proceed with the second phase of its development, which will feature more non-gaming entertainment, including a giant water park.
Melco CEO Lawrence Ho said the plans are ready and the company is just waiting for government approval to proceed. The water park will be one of the biggest in Asia, he said.
Ho was speaking at the preview of two new non-gaming attractions at Melco's Macau resorts.
Elekron, an electric car stunt show is making its debut at Studio City, while a Ferrari exhibition featuring GBP250 million-worth ($326 million) of luxury cars will be hosted at City of Dreams.
Elekron has been brought to the resort by entertainment architects Stufish — whose award-winning international portfolio includes concert designs for Elton John and Madonna, as well as the 2008 Beijing Olympics.
"Our positioning has always been focused on the entertainment offering," Ho said. "There has never been an indoor electric car stunt show, and we wanted to show you can have fun and still be socially responsible as everything is clean energy and electric."
A new performance venue is also scheduled to debut at Studio City in the near future in conjunction with a Taiwanese partner. ShowHouse, which is replacing iconic nightclub Pacha, will be like "dinner theatre without the dinner," Ho said.
The decision to close Pacha last year was due to competition with Melco's other nightclub, Club Cubic at City of Dreams, which was the better performing venue.
Ho explained that Melco is positioning Studio City as a mass market resort with a strong non-gaming focus, while City of Dreams is aimed at the premium mass segment.
Studio City recently announced it would be ceasing VIP gaming from January next year, though Ho said the company is still considering how it wishes to relocate the tables that will be freed up as a result.
Melco was recently granted 40 mass gaming tables for its $1.1 billion Morpheus hotel at the City of Dreams, which had opened last June with no table allocation from the government. As a result, the tables that were transferred from City of Dreams have been moved back to the general gaming floor.
VIP space at City of Dreams has also been refurbished, with junkets Suncity Group and Tak Chun taking up new locations in the property in the past few days.
Ho said the junkets have the same number of tables as before but in a larger and more luxurious space.
The company will report its 2018 results on Feb. 18 and Ho said he had been happy with the final quarter of the year, despite a disappointing Q3. As for the outlook for 2019 as a whole, Ho said he was optimistic, with the positioning of the two resorts in the mass and premium mass segments providing some insulation from the downturn in VIP gaming.
"With the trade war and the tension from the trade war it's not going to be an easy year but with Morpheus opening and this year going strong and with Elekron and Ferrari we are more optimistic."