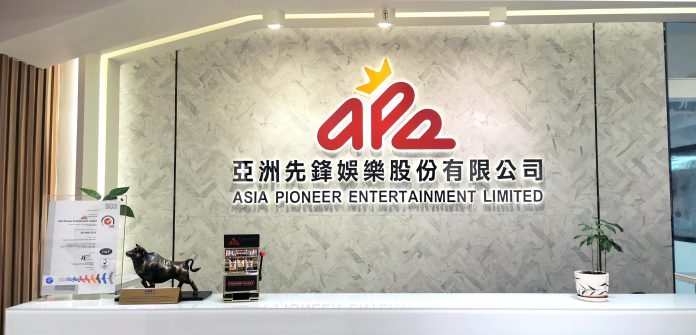 Hong Kong-listed Asia Pioneer Entertainment Holdings (APE) says it expects to record more than an 80 percent decline in revenue for the year ended December 31, 2021, attributable to the ongoing pandemic outbreak impacting land-based casinos. 
Said revenue is expected to be HK$7.6 million for the year, down from HK$40.5 million in 2020.
This was mainly made up of revenue from its electronic gaming equipment business, which generated HK$7.5 million.
Within this business, there was an 86.4 percent year-on-year decrease in revenue from technical sales and distribution of EGE, a 27.2 percent decrease in revenue from the consultancy and technical services segment, and a decrease of 38.4 percent in its repairs services segment.
Its new smart vending machines business generated approximately HK$0.15 million in the year.
Earlier this month, executive director Tony Chan said that the company has been using the downturn of the pandemic to explore opportunities in the metaverse.
Chan believes the metaverse can transform the online booking customer experience, allowing potential travelers to interact and explore replica locations in the metaverse, such as major integrated resorts and tourist attractions.
"We at APE have been pioneering metaverse during the slow down of the slots supplier market. We have experimented and prototyped something that we will launch soon."
Chan was unable to elaborate further due to listed company disclosure rules (APE) is listed on GEM market in HKex), but noted that their metaverse product will be focused on the leisure side of the land-based integrated resorts business rather than direct online gambling or wagering.