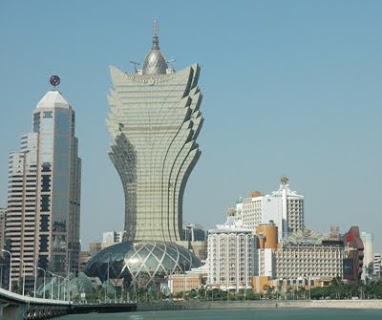 China has given Macau control over about 85 square kilometres of sea surrounding the territory, more than tripling its size, local media reports.
The new area, however, will not permit any development for the gaming industry.
"Any fresh proposal for land reclamation involving Macau's newly demarcated waters would be reported to the Central Government; and there would be no gaming venues or commercial gaming activities in such areas," Macau's Chief Executive Chui Sai On wrote in a statement.
Unlike neighbouring Hong Kong, Macau never had jurisdiction over its coastal waters. This is due to the fact that China never signed a Macau border agreement.
Macau will take jurisdiction over the area on Sunday Dec. 20th, the day that the territory marks the 16th anniversary of the end of Portuguese colonial rule.