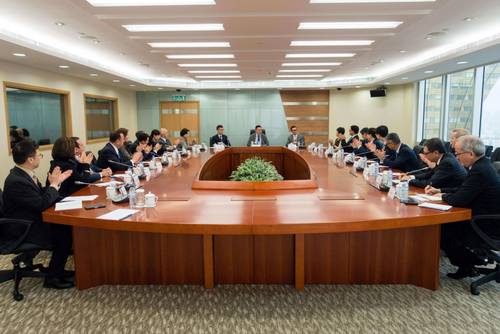 Secretary for Economy and Finance, Leong Vai Tac met with representatives of the city's six casino operators for talks about enhancing Macau's economic competitiveness, according to the Government Information Bureau.
Leong said the Government will work closely with the gaming sector to overcome challenges relating to the ongoing period of adjustment in the gaming market, he said the development of non-gaming elements would help Macau diversify its economy.
The local economy had maintained a steady course, despite the drop in gaming revenue, Leong stated.
Paulo Martins Chan, the new Director of the Gaming Inspection and Coordination Bureau was also at the meeting.
Chan said the Bureau would step up efforts to enhance a healthy development of the casino industry. It was the first time Mr Chan had met representatives of the six casino operators in an official capacity since his new appointment.
Representatives of the gaming operators present at meeting agreed with the need to maintain Macau's competitiveness internationally.