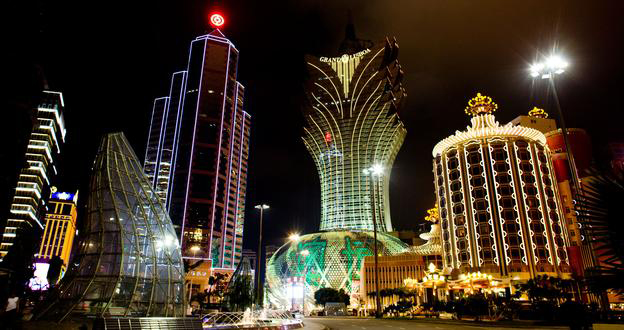 The hype and grandeur of Galaxy has failed to lift the mood in Macau among more analysts, with Morgan Stanley saying despite the addition of new supply the market is still far from a turnaround.
In a note, Morgan Stanley analysts said they are lowering their 15Q2 estimates and continue to have a cautious view on the Macau stocks. 
"Meetings we held were almost uniformly pessimistic, with a number of new risks highlighted."
No one the analysts met with were close to calling a bottom and while some suggested "we're not in revenue "freefall" anymore, trends are still weakening.
"There is some suggestion of increased mass promotional spending (especially on hotel rooms), and while some of the recent junket headlines are false, the VIP business continues to deteriorate…"
The note says the controversial full smoking ban will likely happen but will not be approved until late 2015 for 2016. 
"Concession renewals are likely a '17 issue at the earliest as operators only last week turned in a government sponsored survey, with new government officials needing time to analyze."
Adjusting 15Q2 estimates, the analysts say they do not expect Macau to-date GGR results of negative 36 percent to improve despite the new supply. The figure is below a prior estimate of negative 30 percent. 
For MGM, the analysts' 15Q2 Macau property-level EBITDA estimate falls by $6 million to $121 million, driven by the market weakness and offset by slightly better mass market share.
For Wynn, the same respective estimate falls by $24m to $200m, reflecting the lower market growth; and for LVS, the analysts' 15Q1 expected Macau property-level EBITDA falls by $10 million to $521 million.
"While the weaker market and greater competition in the mass space arguably leaves LVS most exposed given its footprint, we expect LVS' market share to reach 24% in 2Q15, its best result since 2Q09."