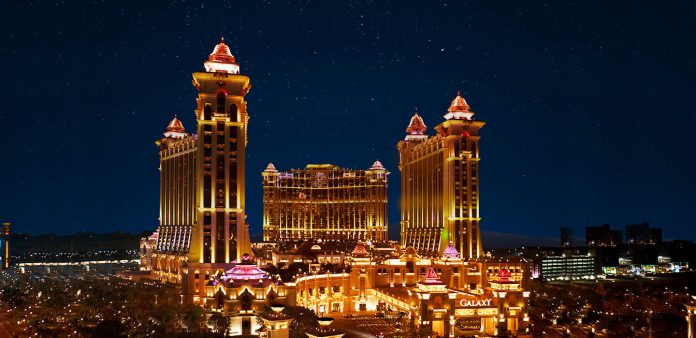 The recent fall in Macau gaming stocks could swing back to a 50 percent rebound if it is anything like the slowdown of 2011/12, said Morgan Stanley analysts in a note on Friday.
"Based on the last cycle, we learned that stocks tend to decline as soon as GGR growth momentum slows, most of the time driven by VIP slowdown," said the analysts, noting a +65 percent to -8 percent swing in VIP revenue growth in 2011/12.
The VIP slowdown in 2011 resulted in 30 percent decline in stocks by October 2011, which MS said bears some similarities with the recent slowdown.
"For the first four months of 2018, GGR growth was 22 percent YoY, but over the next four months, GGR growth slowed to 13 percent YoY, mostly coming from slower VIP growth, resulting in a 37 percent stock correction."
Referencing historical data, Morgan Stanley says that Macau stocks will then enter the second stage – with EBITDA growth surprising on the upside in the following quarter, due to resilient mass. This could see stocks rebounding by 50 percent, said the brokerage.
"We believe that the Macau Gaming Industry may see 19 percent YoY and 9 percent QoQ EBITDA growth for 18Q3 when companies report earnings in October/November, driving a stock price recovery."
Finally, stage three would come into play.
"As earnings estimate revisions remain negative and EBITDA growth starts decelerating, stocks decline one last time before both EBITDA and EV/EBITDA multiples bottom. Indications that
growth is coming back to the industry could spur a rebound in multiples to the long-term average, as we saw in the second half of 2012," said the brokerage.
Strong Bookings on Golden Week
Looking into October, Morgan Stanley analysts noted high occupancy rates for Macau casino hotels for the Oct 1-7 Golden Week.
According to their research, all hotels with casinos in Macau are now fully booked for at least four nights during Golden Week. The brokerage noted that mass focused properties have seen higher occupancy over premium brand hotels.
Overall, occupancy seems better than last year's Golden Week, said the analysts.
MS says it expects strong GGR in the second half of September due to the upcoming mid-autumn festival and strong hotel ADR/occupancy in October.