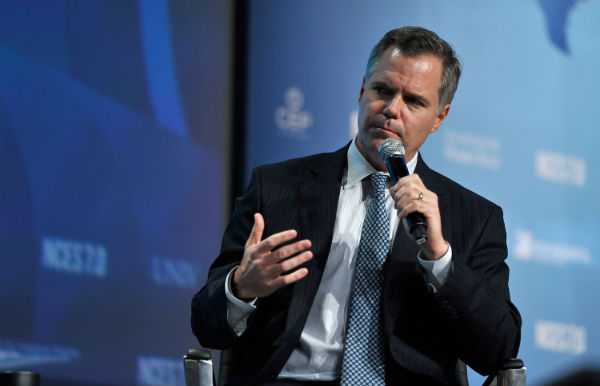 MGM Resorts says it plans to attract more recreational gamblers than VIPs in its new Cotai property, which opens in the fourth quarter of this year.
"Our business model is not predicated on the VIP business," MGM Resorts International Chief Executive Officer James Murren said in an interview with Bloomberg TV. "Our strategic plan is built on catering to this tremendously emerging more-affluent Chinese customer, a customer that's looking for more experimental experiences, not just a selfie moment or a gaming table."  
The mass market focused resort was originally scheduled to open in 2016 but was met with delays.
"Its focus on the mass market should help to boost margins, but there are still challenges in doing so because it is a late joiner."  said Bloomberg Intelligence analyst Margaret Huang on Monday.
Looking to Japan, Murren noted the opportunity is unclear at the moment with the government still yet to decide on specifics when it comes to the IR bill.
Ultimately, it will "boil down to the one guidance they have not given, which is the tax rate," Murren said Monday. If they adopt a Singapore-like model, "you're going to see a very competitive bidding for Japan," he said.