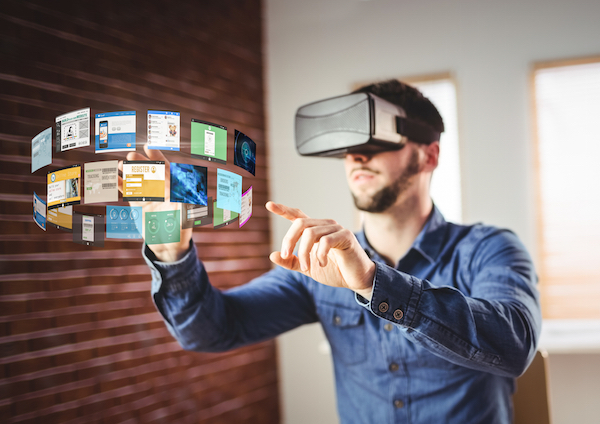 The question of technology's role on the casino floor has always been a divisive one.
Traditionalists will argue that core products, like Blackjack, have been popular for hundreds of years, and will remain so long into the future.
Others will point to how the land-based sector has struggled to engage younger audiences as evidence that technology needs to be better deployed on the casino floor.
Tastes on the casino floor clearly do evolve, and recent years have witnessed the rapid growth of side bet variations of classic table games, particularly in Macau.
However, it remains relatively rare that an entirely new game emerges and grabs a significant share of casino revenues, with War and its variations being the last example of note.
"Technology is always redefining product, but this is a complex process," Rubén Loeches, Chief Marketing Officer at omnichannel casino supplier R. Franco Group, told AGB. "Of course, Blackjack and Roulette are not going to vanish overnight, but there is great scope to innovate around these titles and offer new products that engage different audiences."
It is often a case of using new technology to create variations on classic titles. R. Franco Group, for instance, has released several video bingo products that allow players to decide whether they want to play a physical or digital game within the casino, without the need to change machines.
Other suppliers have launched products that look to bridge the gap between the online and land-based space as part of a broader omnichannel strategy. One notable example is Playtech's Age of the Gods Live Roulette, which launched last September.
"The Live product shares casino liquidity for the first time while also offering players the ultimate desktop and mobile gaming experience," the company said at the time.
Loeches said that while much of the focus on omnichannel has been bringing land-based players onto the digital channel, the casino floor will continue to become far more digital, with closer links to online products.
The cutting edge
However, the application of the very latest new technology onto the casino floor is no simple process, and offers no guarantee of success.
The biggest challenge is often identifying which technology has lasting appeal, and which has genuine application in a casino environment.
For instance, Macau received its first bitcoin ATM as early as 2014, but four years on regulatory and technical hurdles have meant that the SAR's casinos are not yet exchanging chips for cryptocurrencies.
Similarly, much of the excitement around the possibilities of virtual and augmented reality on the casino floor has subsided, and the technology still looks to be several years from mainstream adoption.
Both crypto and VR have made more progress as central components of viable gaming products online, but they are yet to have a significant impact on Asia's land-based sector.
"We would caution the industry to be very careful at introducing too much too quickly, especially on the main gaming floor," Joan Alcorn from T J Gaming Consultants told AGB. "Most casino players still want to experience the thrill of the old-fashioned casino and the interaction of customer staff and the perceived Hollywood/Vegas glamour of casinos."
Alcorn said that casino operators should introduce new technological changes "discreetly and gently" at a pace customers can handle, not the pace demanded by suppliers.
"Many casino head offices forget to speak to the operations staff who deal with customers daily when they decide to introduce new products. It is easy for the manufacturers to convince head office that they have a new product that will reduce cost by cutting back on manpower and increase revenue," Alcorn added.
However, Alcorn said these manufactures should be happy for casino operators to trial new technology in beta areas. "If the product manufacturer truly believes that his product will make such an impact on your revenue and excite your customer that much, he will roll the beta area out with you and know you will eventually buy it."
The question of ensuring the customer is on board with new technology is, of course, an important one.
"The adaptation of new technology, such as artificial intelligence, and customers' acceptance of it, remains uncertain," Warwick Bartlett, CEO and founder at Global Betting & Gaming Consultancy, told AGB.
"We know that in Asia there is reticence to play automated casino games, but wide acceptance of participation games played on the likes of Xbox and PlayStation. The future will probably be to engage millennials through game participation and traditional casino table games."
Bartlett added that new technology for casinos that will dramatically change the casino floor is still "probably five to ten years away", by which time many of the millennials that these innovations are aimed at will be moving into the next generation.
Ultimately, casino's biggest challenge is to leverage technology in such a way to keep pace with the ever changing tastes of customers, without alienating them by transforming the experience too rapidly.
"Gambling companies are, at heart, technology companies," Loeches at R. Franco Group said. "If casino does not evolve with the latest technology, it cannot hope to remain appealing to new players."