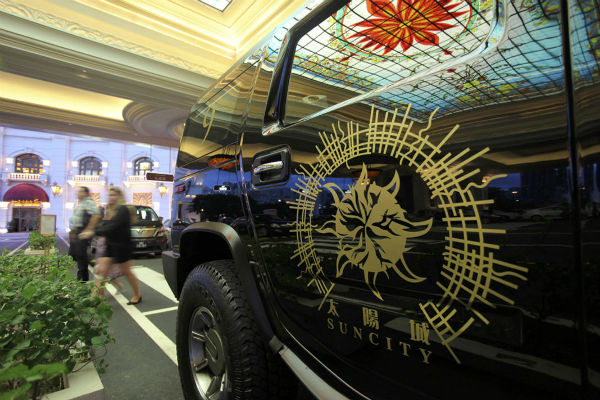 Suncity Group's junket operations in Macau were officially wound up as of Friday and its systems have been frozen for legal reasons.
Suncity Gaming Promotion told employees in an internal memo that it could no longer operate as the city's casino operators had ended their partnership with Suncity, local media reports.
Employees still have not received their November salary as the company's systems are frozen.
The world's largest junket agent had already announced it was closing its VIP rooms in Macau from December 1st, following the arrest of CEO Alvin Chau on allegations of organizing illegal gambling and money laundering. It said the closures were pending a restructuring of the business.
The government said it has been investigating Chau since 2019 on suspicion he was leveraging his VIP rooms in Macau to build an online gambling platform in the Philippines that was soliciting Mainland Chinese to gamble.
Suncity had a 45 percent share of Macau's junket market prior to Covid, according to figures from Bernstein Research. However, the firm noted that its share had declined markedly in recent months, down to closer to 20 percent.
Following Chau's arrest several of Macau's operators announced they would be closing all of their VIP rooms before the end of this month. Sands China, Melco Resorts & Entertainment and Wynn Resorts were among the first to announce closures, while SJM Holdings said it still has contracts with junket operators.
Macau's second-largest junket, Tak Chun Group, has also warned of staff layoffs as operators have ended their partnerships.
The collapse of Suncity is expected to have wider ramifications for the market, with few analysts now expecting the junket model that helped build Macau into the world's largest gambling hub, to last beyond the end of the year.
China's crackdown on cross border capital outflows means they will no longer be able to perform one of their core functions, which was to extend credit to China's high-rollers. Without this, they are essentially left offering travel services to VIPs.