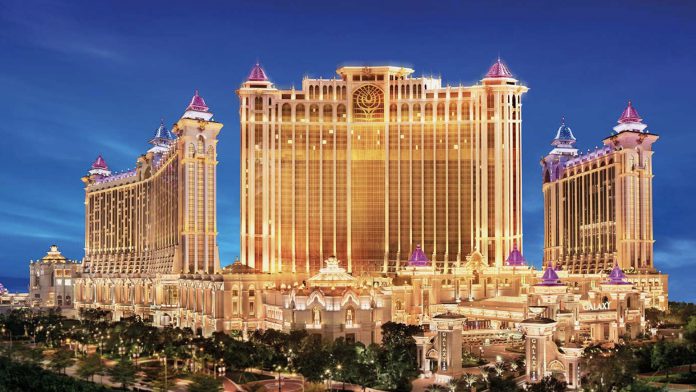 Galaxy Entertainment's 3Q21 EBITDA beat that of its peers and consensus forecasts, though were largely a "non-event" due to limited operations due to border closures, analysts at J.P. Morgan wrote.
Calling the results respectable, the firm said "there still isn't much to read on forward estimates given limited operations & border controls during the quarter, like any other Macau earnings."
The operator reported a 56 percent decline in adjusted EBITDA quarter-on-quarter to HK$503 million. On a luck-adjusted basis, the figure was down 48 percent at $550 million from 2Q21. Total net revenue was $4.28 billion, down 23 percent.
The firm said the result was 14 percent of its pre-pandemic level for the quarter and well ahead of consensus of $429 million and its peers, which on average reported EBITDA of 4 percent of pre-Covid levels for the period.
Gross gambling revenue was down 26 percent on the quarter, in line with the market, at $3.7 billion. VIP was $1.2 billion, down 27 percent sequentially, while mass GGR was down 25 percent at $2.3 billion.
Bernstein Research said mass GGR including slots was 66 percent of the total, higher than its historical level, indicating strong premium mass demand despite the Covid disruptions. The company's market share was 20 percent, roughly equal to 2Q21, but down from 21 percent in the first quarter.
"Performance post-Oct. 19 border reopening with China was encouraging," Bernstein wrote. "Galaxy saw business immediately bounced back to the high level before the July outbreak, in both casino and non-gaming."
Management reportedly said that October was "almost breakeven," with the breakeven point of 20 percent of 2019 GGR.
Macau was hit by two Covid outbreaks in the quarter, one in August and one in September, triggering immediate border restrictions. Authorities ordered three rounds of mass testing of the local population to screen for the virus. Macau is now clear, although there is concern due to a widening spread in many provinces in Mainland China.
Daily operating expenditures were US$2.3 million, which was slightly lower than the prior quarter.
"While costs will rise as business returns, Galaxy should be able to see ongoing cost savings compared to its pre-Covid cost structure," said Bernstein, which has an "outperform" rating on the stock.
Galaxy indicated that Galaxy Phase 3 remains on track to open next year, although J.P. Morgan noted that there had been a slight tone change, with prior references signalling the opening "early' in 2022.
The next phase expansion includes the 450 all-suite Raffles Hotel, followed by the Andaz Hotel and the Galaxy International Convention Center.