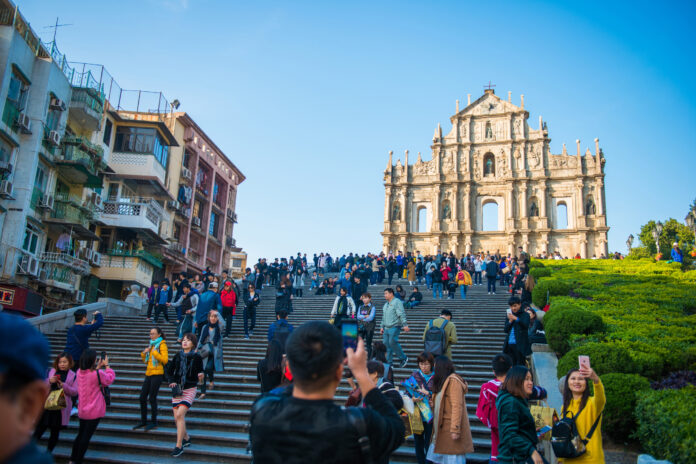 Before delving into the much-discussed path of Macau's diversification efforts and challenges in the past 20 years, and future outlook, let me take a step back.
During Covid-19 there are 3 lines of concurrent thought for a 'strategic' tourism recovery, that is, one that better positions the city for greater sustainable development in the medium to longer term – one aim being a diversified tourism portfolio.
First, is in dealing with the immediacy of the present-day challenge of recovery – reactivating visitation and gambling revenues back to Macau's tourism industry quickly, but safely, in close collaboration with health professionals and the various health mandates required to be in place. Marketing campaigns are engineered for this shorter outlook.
The second mode, during the lockdown downtime, and as the city's tourism recovery ramps up into 2021, is a phase of reviewing, reflecting, and changing were appropriate, past policies, processes and laws around those issues that influence Macau's tourism trajectory, be it tourism or casino specific (considering there is a public casino tendering process soon), or issues such as labour, land, or construction.
This should involve a high level of collaboration and consensus seeking between public authorities and private sector (casinos, hotels, retailers, transportation modes, travel agencies). Upon Covid-19 exit, and later into 2021, this fresh and coordinated analysis then propels and navigates Macao on an adjusted development path.
The third mode involves longer-term thinking on Macau's tourism development, after working through dealing with the 'now' and reopening. This longer-term aim will include forward-thinking positions on construction projects on Cotai, Macau city branding and city tourism product mix, non-gaming development, and talent and training requirements. It involves scenario planners and forecasters, presenting states of Macau 10 to 20 years from now, including the official vision of Macau, particularly within the Greater Bay Area.
Multiple perspectives play into this analysis such as consumer travel trends and motives, technologies (SMART city, service robots and AI, IoT) and sustainability aspects involving the community, economy, and environment – and given the dramatic impact of Covid-19 to tourism, assessing future risks and corresponding remedies for the city.
An analysis of all three modes will determine Macau's diversification efforts going into 2021 and beyond. In 2019, casino taxation contribution to Macau's total tax was 84 percent, compared to 55 percent in 2006. Given the significant losses to the casino concessions for most of 2020 due to the Covid-19 lockdown, the focus on revenue recovery will be from the casino floor. This already is apparent in October as greater casino revenues return.
Chinese visitors to the casino resorts have less non-gaming leisure options due to COVID-19 mandates and casino operator efforts to stem losses, resulting in the scale back of the event and entertainment sector. The Chinese visitor is therefore perhaps more gaming centric at present. With high costs and the need for specialized labor, it will take some time to fully reactivate the event and entertainment sector.
I can put four or five possible tourism trajectory outcomes for Macau in the next ten years, but Macau's diversification efforts are anchored and steered by policy changes and updates (mode 2). These will chart Macau's development trajectory going into 2021, and in turn will guide the city to a certain state in the next ten or twenty years in terms of the gaming/non-gaming mix. Externalities (regional travel destination competition, Chinese consumer preferences, politics, technologies, risk) will exist and shape Macau's development too.
Reflecting on the initial three modes to consider in 2020, Macau's diversification efforts could be limiting in 2021. However, considering that diversification is multi-faceted and can encompass several sectors beyond leisure (such as the creative or finance sectors for example), the longer-term economic arguments and development of Macau as one less reliant on casino revenues, will also be about strategic choices – and ones which will ultimately shape the Macau of 2021 and beyond.
---

* Professor Glenn McCartney MBE is Associate Professor of International Integrated Resort
Management at the University of Macau, China, where he also serves the University as
Associate Dean (Curriculum and Teaching) in the Faculty of Business Administration.
Professor McCartney worked for many years in different operational, strategic and
consultancy roles within the tourism, hospitality and gaming industry in Macau and other
Asian regional countries.