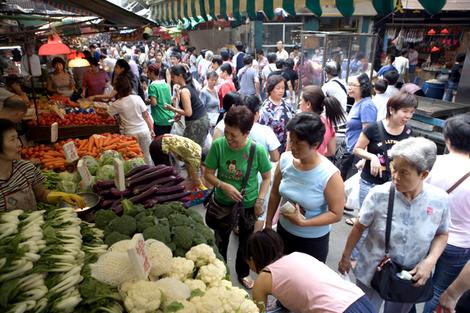 Macau's gross domestic product growth is likely to slow sharply this year and remain flat in 2019, according to the International Monetary Fund's Autumn World Economic Outlook.
Growth is expected to be 6.3 percent this year and next, falling from 9.1 percent in 2017. Mainland China is also forecast to slow to 6.6 percent from 6.9 percent last year, slipping further to 6.2 percent in 2019.
In Macau, unemployment is expected to remain at 2 percent, though consumer prices are seen rising 2.2 percent this year and 2.4 percent next, after just 1.2 percent in 2017.
Next year, the IMF predicts growth across most of Asia will dip slightly, or remain flat, with only India and the Philippines showing slightly stronger growth.
The fund says the pace of growth is not expected to be as vigorous as predicted in its prior outlook in April and has become less balanced. It cites the trade wars initiated by U.S. President Donald Trump for increasing uncertainty in the global economy.
"The possibility that China and the U.S. resolve their disagreements would be a significant upside to the forecast," Maurice Obstfeld, economic counsellor and director of the IMF's research department said at a press conference, a transcript of which is available on the fund's website. "You know, at some level, I think it is not surprising that we are more tentative in our optimism than we were six months ago because, if you have the world's two largest economies at odds, that is a situation in which everyone, everyone is going to suffer."