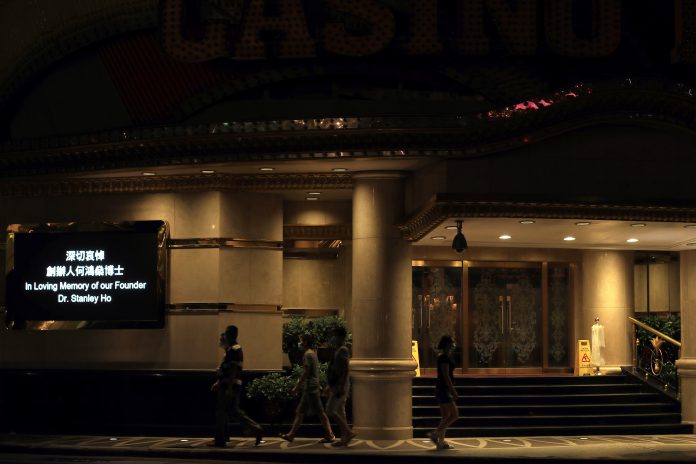 Stanley Ho's death in May left his family fighting for the spoils of his sprawling empire and further complicated problems created by SJM Holding's complex leadership structure.
During his long life, Stanley Ho had four wives and he fathered seventeen children, of which fifteen survive. Long before his death finally came in May, many of these heirs had become rivals for money and power.
SJM Holdings Limited is the Hong Kong-listed holding company of Sociedade de Jogos de Macau, which holds one of Macau's six operating licenses.
SJM controls 22 of Macau's 41 casinos as well as a string of other business interests that extend his reach into most corners of life, including the Macau Jockey Club, Shun Tak Holdings, which operates the ferries and hydrofoils shipping gamblers into the territory and a stake in Macau's international airport.
Although Ho has not been directly involved in the business of the company since 2018, his presence was seen as a steadying influence amongst rival factions.
Daughter Pansy Ho is currently believed to be the most influential of his heirs, but she also faces a serious rival in the person of Angela Leong, the fourth and final wife. Ho family politics are both complex and dark, and would be worthy of more than one fiction novel if it weren't real life.
In recent years and going forward, the biggest question mark hanging over SJM Holdings is that of its future leadership. Will Pansy Ho tighten her grip on the empire? Or will her power be broken by Angela Leong or another rival? Or will the company just muddle along for years without leadership clarity?
Many independent analysts have not been impressed by SJM Holdings' approach to corporate governance. For example, a note by Bernstein Research stated, "In our view, instead of using Stanley Ho's retirement back in 2018 as an impetus to make governance and management changes, the company opted to further entrench the status quo, i.e., dysfunction, while placating various interests. A hydra-like three headed co-chairman group and the elevation of entrenched management was not an indication that any shake up at the company for the benefit of independent shareholders was forthcoming. The byzantine corporate ownership and governance structure of SJM was not alleviated by this agreement. The current board is comprised of three co-chairman with varying interests."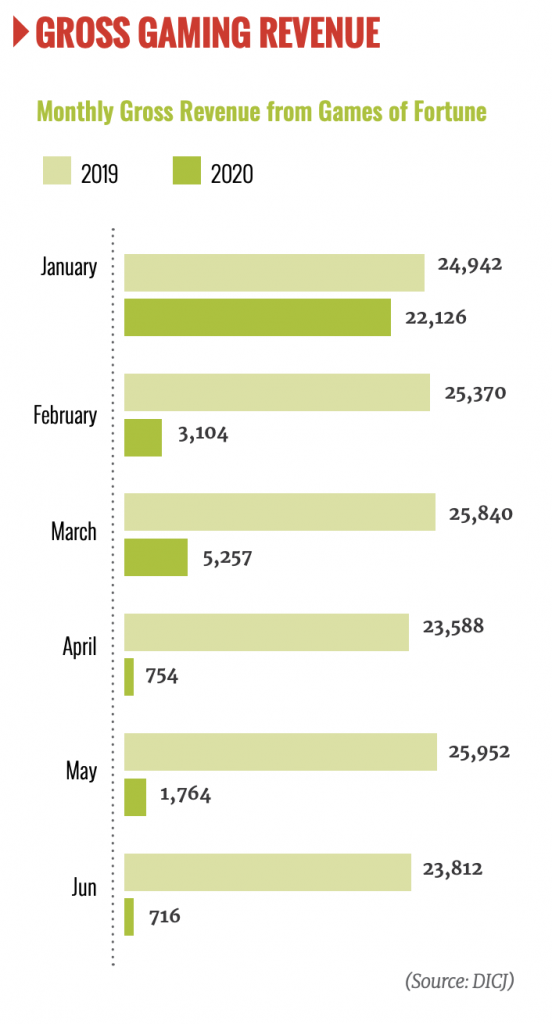 "If anything we could see greater infighting between various interested parties."
The note did not see any fresh clarity likely to immediately emerge from Stanley Ho's death: "If anything we could see greater infighting between various interested parties. Again, until we see substantive alterations to management and governance that will lead to fundamental changes to how SJM operates and increases their positioning in Macau's highly competitive market, we remain on the sidelines."
Ho was laid to rest in a star-studded ceremony in Macau in July. Among the pallbearers were Hong Kong Chief Executive Carrie Lam, former Hong Kong Chief Executive Tung Chee-hwa, former Macau Chief Executive Edmund Ho, in Central People's Government Liaison Office in Hong Kong Director Luo Huining.
Funeral wreaths were sent by many others, including Chinese President Xi Jinping.
Ho dominated Macau's casino industry for four decades before the market was opened for competition in 2002. He was known as the King of Gambling, but professed never to gamble himself.
He amassed a personal fortune of about $3.1 billion, according to Forbes, but his colorful life has not been without its hardships.
Ho was born in Hong Kong in 1921 to the powerful Ho Tung clan. He was the ninth of 13 children and in his early years lived a life of wealth and privilege. However, the Great Depression bankrupted his father leaving his family in poverty and two of his brothers committed suicide.
In a rare interview with CNN in 2004, Ho said the experience was the kick start he needed to stand on his own two feet and improve his mediocre school grades.
According to reports, the fortune came from running luxury goods into China during the war. He also set up a kerosene company in 1943 and later benefited from Hong Kong's post-war construction boom.
He used those profits to win Macau's gambling monopoly rights in 1962, which he enjoyed for four decades, presiding over the world's highest-grossing casino. Under the surface though tensions were bubbling, finally reaching a boiling point in the mid-nineties, when Triads fought openly on the streets in a battle for a slice of the lucrative industry.
When Portuguese rule ended in 1999, the incoming administration decided a shakeup in the industry was needed. In 2002, it broke up Ho's monopoly, awarding three new licenses, which subsequently morphed into six through a series of sub-concessions.
---
MGM CHINA
MGM China (2282:HK) is operating two casinos, with its MGM Cotai IR opening in February last year. The HK$27 billion IR features 1,400 hotel rooms and suites, meeting space, high end spa, retail offerings and food and beverage outlets and its ramp up has helped the company gain market share in the latter half of 2019.
CEO Grant Bowie left the company at the end of May, slightly earlier than analysts had been expecting.
Bernstein Research has noted that Pansy Ho seems to be personally stepping into the leadership vacuum at MGM China.
"Pansy Ho looks to take on more day to day oversight of MGM China, which comes as somewhat of a surprise to us. We have concerns around this structure as there is limited direct casino operations and marketing management experience among the top executives."
They noted that no single individual was appointed as Bowie's successor, but instead the day to day operations have been split amongst two executives Hubert Wang and Kenneth Feng, with a third executive, Antonio Menano, expanding on his role as general counsel. These three, in turn, now report directly to Pansy Ho.
---
WYNN MACAU
Wynn Macau (1128:HK) operates two resorts, with its $4 billion Wynn Palace opening in 2016. The company's original property is on the Macau Peninsula. The Wynn Palace has 1,700 hotel rooms and 90 percent of the resort is non-gaming. In November, the company opened elements of its new Lakeside Casino at Wynn Macau.
During the Covid-19 crisis the daily burn rate in Macau has been $2 million, according to comments made by Executive Chairman Allan Zeman in July. That compares with a profit of about $3.5 million a day in the same period a year earlier.
"Obviously business has not been good because the borders have been closed between Hong Kong, China. Though we have maintained our staff throughout the last two months," he told CNBC television.
The company says it will be able to break even on an adjusted property EBITDA basis once gross gambling revenue returns to between 45 percent and 50 percent of its prior run rate.
SJM HOLDINGS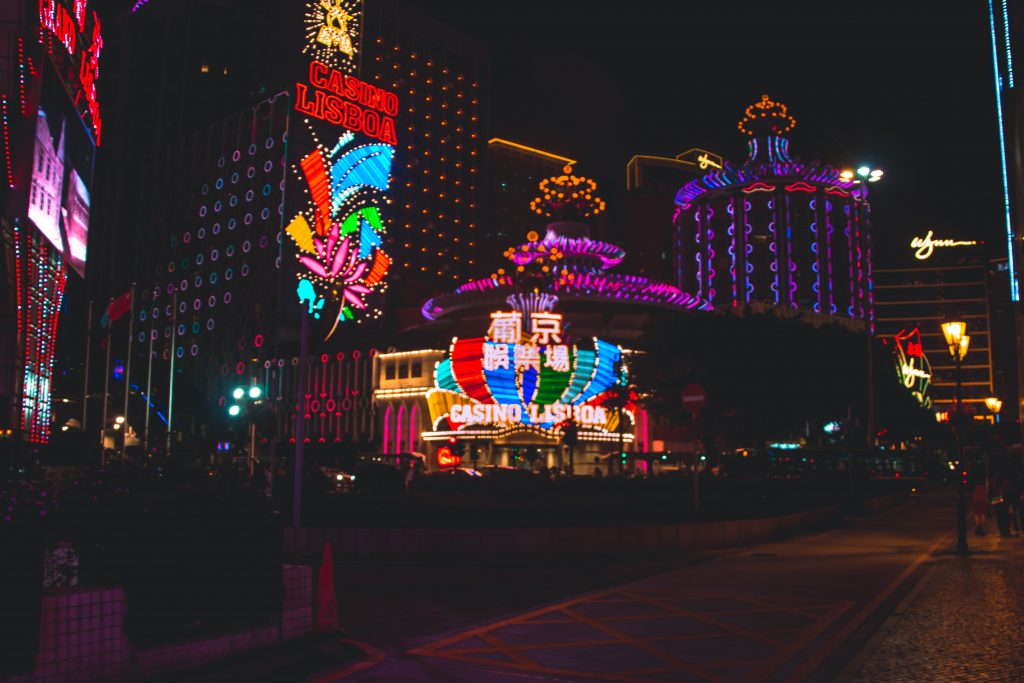 SJM Holdings (880:HK) has 22 casinos in Macau, though the former monopoly has been losing market share to new IRs on Cotai. SJM Holdings said it doesn't expect its revenues to return to their pre-crisis levels this year and at present it's not possible to predict how long the Covid-19 pandemic will continue to affect its business.
The operator does expect spending to return positively once travel restrictions are lifted, but at present there is no visibility on timing.
SJM posted a 74.4 percent drop in group revenue in the first six months of 2020 to $4.7 billion ($606.4 million) and swung to a loss at the level of adjusted EBITDA of HK$984 million compared with a profit of $2.0 billion in the same period a year earlier.
The company had a net loss of $1.4 billion from a profit of $1.6 billion. It said it won't pay a dividend.
The company said it had a 15 percent share of the market in the first half, a slight improvement on 14 percent a year earlier, with a 22 percent share of the mass market and 8.6 percent of the entire VIP market.
At the company, mass market gross gaming revenue declined by 73.5 percent during the reporting period and VIP gross gaming revenue was down 81.6 percent.
SJM said it has completed construction of its new Cotai property, the Lisboa Palace and is still targeting an opening by the end of this year.
---
MELCO RESORTS & ENTERTAINMENT
Melco Resorts & Entertainment (6883.HK) has three casinos and the Mocha Clubs. The company operates the City of Dreams and Studio City in Macau and the City of Dreams Manila. It is also developing a resort in Cyprus and maintains a strong focus on Japan.
Like other operators, Melco has been striving to cut costs to mitigate the impact of the coronavirus on lost revenue. It says it has been able to push its average daily operating costs to around US$1.5 million, reflecting a decrease from run-rate levels in the first quarter of 2020.
Melco noted that as of June 30, 2020, it had cash and cash equivalents of US$670.7 million and restricted cash of US$0.3 million, along with US$1.56 billion under 2020 Credit Facilities and US$129,000 under the 2015 Revolving Credit Facility which remains available for future drawdown.
The company is also backing a $500 million private placement by its Studio City International Holdings unit, agreeing to take up its entitlement and also any shares that are not subscribed. Prior to the offer, Melco held 54.1 percent of the operator of the Studio City resort.
---
SANDS CHINA
Sands China (1928:HK) has five properties in Macau. The company has 12,000 hotel rooms and suites, making up for 48 percent of hotel rooms run by casino operators in Macau. For Q2, Sands China recorded a net loss of US$549 million, with revenue at US$40 million, which was a 98.1 percent drop from the same quarter in 2019.
Nevertheless, the company reported that it still has plenty of cash, with unrestricted balances as of the end of the quarter above US$3 billion, and almost US$4 billion more available to the company through combined revolving credit facilities.
As a result, it says it will be able to complete projects in Macau and Singapore as well as have available funds for new market opportunities.
The company says the Covid-19 pandemic has not affected its timetable for the opening of a London-themed IR, with some elements to be open to the public this year. The Londoner is a revamp of the Sands Cotai Central complex.
---
GALAXY ENTERTAINMENT GROUP
Galaxy Entertainment Group (27.HK) has three main properties and runs three City Club casinos inside hotels. The company is currently working on Phase 3 of Galaxy Macau, which is to feature 1,500 hotel rooms, some casino space, a large-scale arena with 16,000 seats, and 400,000 square feet (37,161 sq metres) of MICE space. The launch is scheduled for the first half of next year.
The company was recently forced to issue a statement denying allegations that it favored non-local construction workers as it transferred them from the Phase 3 site to the Phase 4 site in Cotai. The statement followed a protest by workers who claimed they had been laid off while non-locals were working on the new site.
Galaxy said the issue, relating to bar-bending work, had been handled properly by the contractors and subcontractors.
---
APE plans sports unit to diversify income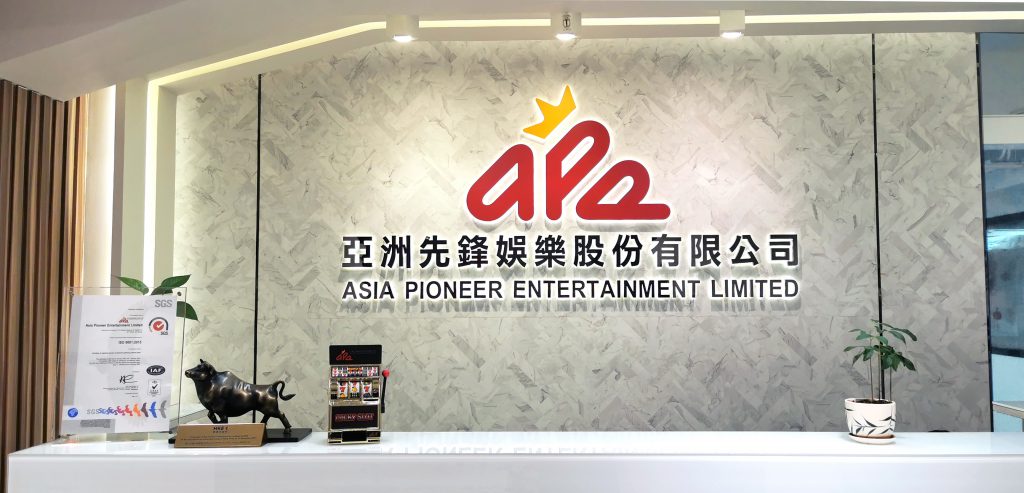 Asia Pioneer Entertainment, an electronic gaming equipment company, said it plans to begin a sports and sports-related entertainment business in Macau to diversify its income stream. The Hong Kong-listed company said the new business would include sponsorship and promotion of sports events and operating sports entertainment venues. APE Sports and Entertainment Limited, will be a wholly-owned subsidiary of the company. "The group has been actively exploring new business opportunities in order to diversify its income stream and bring a higher return to its shareholders," it said in a note to the Hong Kong Stock Exchange. "Taking into account the increasing awareness of health and increasing demands for sports events in Macau, the directors are of the view that the commencement of the new business will be a good opportunity for the group to diversify its income stream and may enhance the financial performance of the group." APE reported a widened loss of HK$1.9 million (US$242,000) for the quarter ended March 31, 2019, due mainly to a fall in revenue.
Mass market still key to Macau's future
The sharp downturn caused by Covid-19 has not altered the underlying structural reality that the future of Macau gaming lies much more with the mass market than with VIP, according to a new report issued by Bernstein Research. Bernstein projects that it will take several years for Macau GGR to fully recover from the impact of Covid-19, but by 2023E it will reach new heights, recording US$47 billion, led by 8 percent CAGR from the mass market. By that point, mass should be contributing 78 percent of incremental growth. In 2011, the contribution of mass to GRR was only 27 percent, but it has surged ahead of VIP over the past decade, and Bernstein projects that this trend will continue as Covid-19 subsides. The Bernstein report also highlights the importance of Guangdong as a feeder market to Macau for its mass customers. The analysts estimate that the province contributes about 30 percent of mass GGR as well as about 15 percent of VIP GGR, exceeding the impact of the second-largest feeder market, Hong Kong.