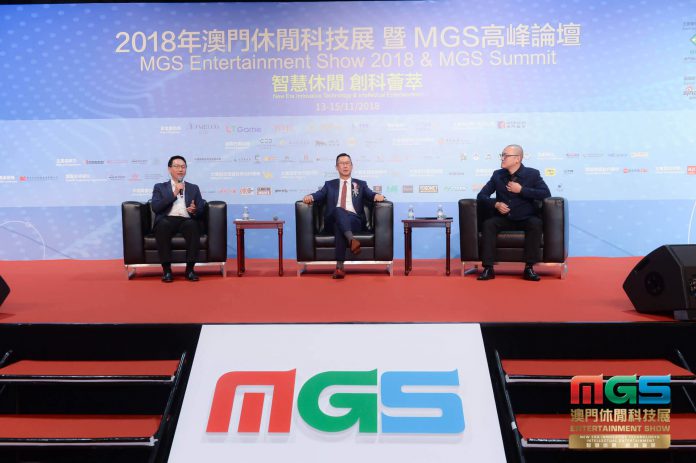 Organizers of the MGS Entertainment Show is expecting to see further growth in its 7th edition, held on 12-14 November, 2019 at The Venetian Macao.
In 2019, around 30 new exhibitors will take their place on the show floor, with a total of 150 exhibitors from various industries in attendance. 
This year, the show counts on the participation of the China International Import Expo (CIIE), hosted by the Ministry of Commerce of the People's Republic of China-Shanghai Municipal People's Government. Another highlight will be the inclusion of MGS in the CCTV's (China Central Television) documentary on the 20 years after the SAR's handover. 
In terms of technology, the co-operation between MGS and local telecommunications provider, CTM is expected to draw the most attention on the show floor. Professionals and other visitors will observe the endless opportunities of 5G technology including in the gaming industry. 
The MGS Summit, the show's conference portion, will see the participation of Paulo Martins Chan, the Gaming Inspection and Coordination Bureau (DICJ) Director, who will present the opening speech. The important development of the Great Bay Area (GBA), a strategic objective, will show new targets and open the first day of Summit major discussions. 
Young entrepreneurs such as Kevin Ho will discuss opportunities and challenges in the important GBA. 
Also discussed is the Smart Hotel concept. This panel discussion has been developed in cooperation between the Faculty of Business Administration (University of Macau) and MGS. 
The second day will focus on the opportunities in Japan. 
Japanese trends and its latest developments will occupy the entire morning, while in the afternoon specialists will analyze the impact of EGM machines in the diversification of the local gaming industry. 
Diversification and integration are main topics for the third and last day of the Summit. Not to be missed is ICBC (Macau)'s project that will help SME's seize opportunities in both the SAR and the GBA, and how financial technology empowers business development. 
Running concurrently to the MGS Summit si the SINA Summit, with more than 40 panels. Named the Global Digital Entertainment Summit, the 3-day event will see experts talk about a variety of themes that are shaping the technological world. The new competitive environment, the always exciting world of Esports, game publishing and 5G and cloud gaming driving industry are just a few of the topics that will be discussed in detail. 
Finally, in order to incorporate the government's vision to establish 'One Centre, One Platform' in Macau, this year MGS is positioning itself as a window to promote globalization and competitiveness of Chinese Enterprises.