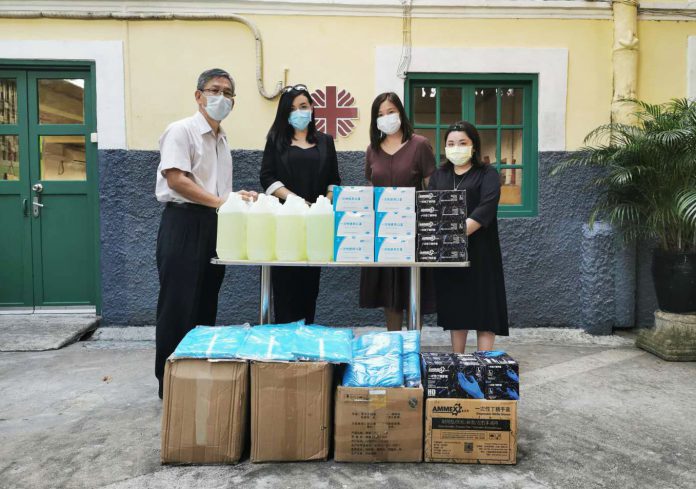 Asia Pioneer Entertainment Holdings Limited announced today the donation of epidemic-prevention supplies including protective clothing, face masks, 1:99 liquid bleach, etc. to the local charity "Caritas Macau" and its social service agencies to provide a safer and more comfortable environment for the elderly nursing homes and socially vulnerable groups. 
APE said the supplies were locally purchased, in order to support the local enterprises to weather the storm. The supplier have also shown support to the event by donating materials such as alcohol-based hand rub, 75% alcohol spray and etc.
"It's been a tough situation for all of us in Macau. APE would like to express our appreciation to the social welfare agencies which continually provide aid to the people in need. I hope the donation to Caritas Macau can relieve the strong demand of epidemic prevention supplies from the front-line workers, and benefit the vulnerable people." Said Mr. Herman Ng, CEO and executive director of APE.