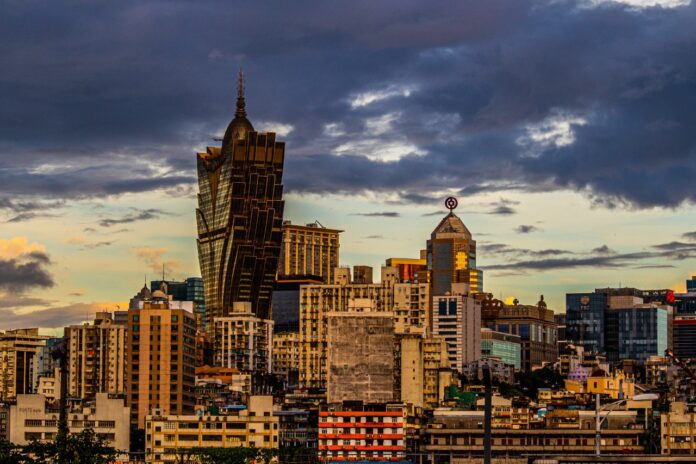 Gross gambling revenue in Macau in June is likely to be 80 percent below its pre-Covid levels and the government is now planning to revise down its 2022 budget estimate as recovery lags.
In November last year, Chief Executive Ho Iat Seng said the government was budgeting on MOP130 billion (US$16 billion) in gross gaming revenue for 2022, little changed from the previous year.
In comments reported by local media today, he said that the forecast would be cut.
In the first five months of the year, the city's casinos have only generated GGR of MOP23.7 billion due to ongoing travel restrictions as China battles an Omicron wave. That's down 44 percent from the cumulative total at that point last year. 
In its weekly channel checks, Bernstein said that month-to-date daily GGR is down 85 percent from its 2019 levels and 45 percent slower than the same period in 2021.
It is 11 percent higher than the average daily rate in May.
The firm is predicting June GGR to be down 80 percent from its pre-Covid levels, but warns that it could be worse if visitation doesn't pick up.
The first five days of June generated average daily revenue of MOP 120 million, with the annual Dragon Boat Festival from June 3rd only triggering a six percent increase in daily visitation. Month-to-date GGR in total was MOP 600 million ($74 million).
Macau has recently relaxed some of its border restrictions, with arrivals from neighboring Guangdong province now required to have a negative Covid test within seven days of arriving, down from a 48-hour requirement previously.
The Covid situation in China also appears to be stabilizing, with parts of the country, including Shanghai, coming out of lockdown.
Bernstein said China's reported COVID cases have now come down to ~1% of the peak level in mid-April, with most cities having ended lockdown but implemented regular mass-testing measures for all residents (mandatory COVID test every 48-72 hours).
"With China's COVID situation stabilizing and border measures relaxed, Macau MGTO (Macau Government Tourism Office) has pushed discounts on air tickets and hotel rates, and planned a series of "Macau Week" roadshow events in China to boost the mainland visitation in the coming summer."