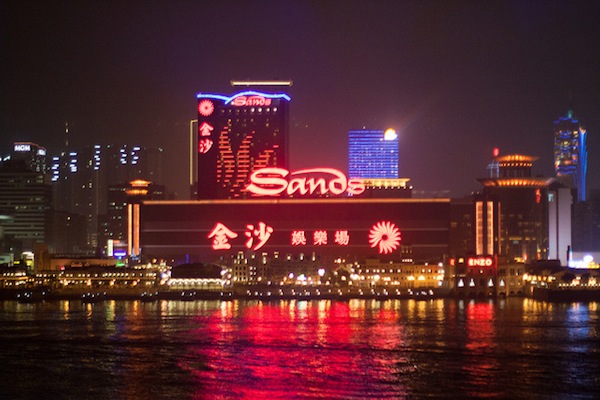 Macau authorities, in conjunction with Chinese banks, have been removing China UnionPay point of sale terminals from pawn shops operating in casinos, creating jitters the move may herald a broader attempt to control capital outflows.
Bernstein Research says the removals, which began late last week, have only affected properties on Cotai and not those on the Peninsula. The government also does not appear to be simultaneously targeting illegal terminals, it adds.
The withdrawals affected shops in Sands China, Melco Resorts & Entertainment and Galaxy Entertainment Properties, it said. Neither Wynn Resorts nor MGM China host the shops.
The firm says the removal of the terminals may be to improve know your customer technology, such as adding facial recognition, though it said the move was "odd" given the lack of advance explanation from authorities.
Morgan Stanley noted the removal, which it says was for upgrades, has coincided with statements from China's central bank that it will work closely with law enforcement to crackdown on illegal foreign exchange trading and underground banking.
Concern over potential broader moves to restrict capital flows sent the Hong Kong-listed shares of Macau operators lower on Tuesday. However, Morgan Stanley notes the introduction of new regulations in the past has not slowed gross gambling revenue growth.
Bernstein was more cautious, adding that broader moves to clamp down may have a negative impact.
"The recent actions in Macau may be part of the broader China government strategy. If the government broadens the effort to reduce outflows through Macau by further limiting Union Pay capabilities and/or going after underground baking channels, the headwind to Macau GGR would be more negatively impacted than currently contemplated," it said.