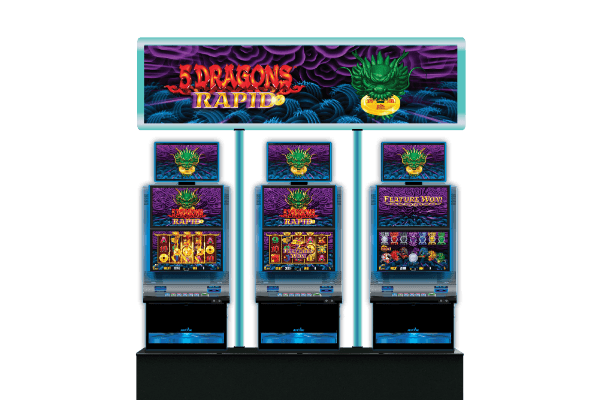 Aristocrat will showcase its newest game and cabinet creations, designed to help operators cater to all types of players and gaming floor segments.
"Our global teams of designers, creatives, mathematicians and engineers are united behind one goal: to create innovative games and cabinets that help our customers provide their guests with the best player experience and entertainment possible. We are excited to present our newest innovations at G2E Asia and to showcase our broad and deep product portfolio that will help our customers appeal to every type of player," said Vincent Kelly, Aristocrat managing director Asia-Pacific.
Aristocrat's global slot sensation Lightning Link is expanding at G2E Asia with new games that have been customized to the Asia-Pacific market, complete with tailored graphics, jackpots and bet options.
Building on the success of Lightning Link is Aristocrat's new Long Teng Hu Xiao slot game. Long Teng Hu Xiao combines scalable bonus prizes, and prizes on the reels linked progressive with strong Reel Power mechanics for a new level of fun.
Also on display will be key extensions of Aristocrat's biggest Asian brand, and one of the best loved and recognised slot brands across the region, 5 Dragons.
In addition, Aristocrat will be showcasing the Spin It Grand slot game at G2E Asia 2017. Spin It Grand is a new game concept in our stand-alone progressive jackpot category with a wheel-style mechanic in the top box.
Aristocrat will be showcasing completely new Multiline Baccarat, Baccarat 88, Baccarat Streak and Baccarat Zhuan Zhuan Fa slot games on the Arc Single cabinet.
Based on Baccarat and wrapped in Aristocrat creativity, these will be games to watch.
The team looks forward to welcoming you to stand 637 at the show.