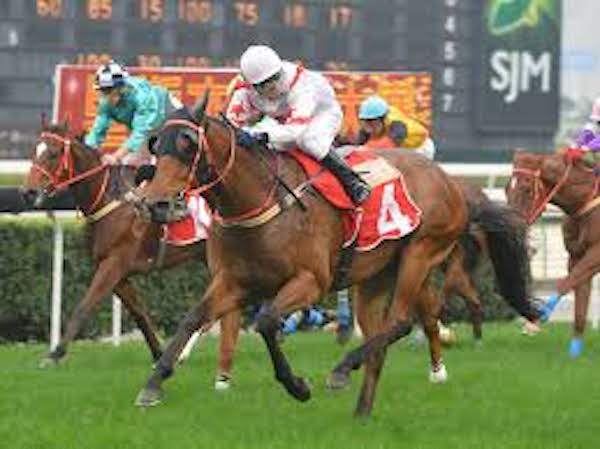 The creation of a global sports brand based around horse and greyhound racing as part of a vision to promote Macau as a World Centre for Tourism and Leisure is likely to remain a pipedream without significant investment and de-regulation, insiders say.
As gaming revenue continues to fall in Macau many experts have called for the gambling mecca to let go of its reliance on casino games and diversify into tourism, potentially with an emphasis on sporting or cultural activities.
At a recent conference Zhang Bo, Professor and Doctoral Supervisor, School of Economics Peking University, spoke about Macau's advantages, which include its geographic location, its strong government finances, its unique culture and the return of overseas Chinese.
"The development of Macau relies on getting rid of its over development on gaming," he told the session. He pointed to several possible industries that may be "suitable" for development, including building up the sports industry.
Macau's horse racing sector, which has long been struggling to keep up with neighboring Hong Kong, greyhound racing and the Grand Prix are other examples of potential tourism draws, he said.
"The way to solve limited land is to expand Hengqin. We could develop a global sports brand for Macau," he said.
Macau wouldn't be starting from scratch. The Macau Jockey Club's track, staff and stables were well established on Taipa Island's Cotai strip, well before the towering modern casinos that now surround it.
Even though the Macau Jockey Club is now considered a poor cousin of the Hong Kong Jockey Club, where per-season turnover over the last ten years has risen 78.6 percent to more than HK$105 billion ($13.5 billion) last season, horse racing in Macau actually pre-dates racing in Hong Kong by more than 50 years in an organized sense, and perhaps even by two centuries for pony racing.
Macau's first modern race meeting was thought to be held in 1798 but, during the first English trade mission to China in 1637, the expedition's commercial officer and diarist Peter Mundy went to a Sunday race meeting in the heart of the city. There was a gap from the 1950s until the Macau Trotting Club began at the current site, but the sport was rife with corruption and race fixing and soon fell out of favor with local punters and eventually shut down in 1989.
A Taiwanese group took over and held racing on a sand track and a turf course was added in the following year, before casino magnate and the track's current owner Stanley Ho took over operations in 1991.
A successful period around the turn of the millennium even inspired talk that the MJC would be purchased by or go into partnership with the Hong Kong Jockey Club, something that didn't happen, and seemed to mark a downturn in the MJC's fortunes.
Few are willing to openly comment on what has gone wrong with Macau's racing industry, though many agree the road to recovery will be a tough one.
One horse racing industry insider said: "It was crying shame what has happened in Macau, the facilities are dilapidated, the racing is losing its lustre and there is zero atmosphere at the course. If the club is serious about growing racing, money urgently needs to be invested in infrastructure and boosting prize money."
While crowds are poor at the Macau Jockey Club's twice-weekly meetings, across the Pearl River Delta the Hong Kong Jockey Club has worked its way to being a global brand. The Hong Kong International Races on December 13 will attract some of the best horses in the world to Sha Tin Racecourse. The horses will not only bring recognition to the club and the city, but boost tourism and spending. The HKJC also receives a boost from "commingling" – betting from outside its borders that runs directly into its parimutuel pools.
Of course the key difference between the HKJC and MJC is the fact that the more affluent club enjoys a monopoly on gambling in the city – also running fixed-odds sports betting and lotteries.
The MJC doesn't receive anywhere near the same type of head start as the HKJC, and in fact has battled not just with competition from the growth of the goliath casinos, but unfavorable government legislation, including the closure of the club's off-course betting shops.
As a result the MJC's turnover has dwindled and despite, having a small casino in the track's grandstand re-open last year, the MJC has failed to make a profit since 2004, racking up losses of MOP 3.8 billion ($476 million). In 2013, high revenue of MOP365 million was squandered, leading to losses of MOP41.4 million.
Betting turnover in 2005 had already dropped to MOP 636 million – just 1.35 percent of Macau's gross revenue from all gaming activities that year. Since then annual gross revenue has halved, with gross revenue of just MOP 306 million in 2014, a total that quarterly updates this year indicate will not be reached. Gross revenue from betting collapsed nearly 50 percent year-on-year to be just $135 million for the first nine months of 2015, according to data from the Gaming Inspection and Coordination Bureau.
The struggles prompted 19 of Macau's disgruntled horse owners to pen an open letter to the club's management accusing them of overseeing "appalling" and "long-standing" issues.
The letter came after a year of off-track controversy and as the company that runs racing was re-applying to the government for renewal of its license. Macau Horse Racing was granted the two-year renewal despite the decade-long annual losses, a reported single year loss of HK$49.7 million in 2014 after a HK$39.9 million deficit in the previous year – and to top it off, a couple of high-profile animal rights stories.
In May, it was reported that one of Hong Kong's most successful racehorses of all time, Viva Pataca, which is owned by Ho and now retired, was being kept in dungeon-like conditions at the course. Then in June the Macau Derby winner, The Alfonso, was injured in his stable when a broken piece of concrete fell from the ceiling on to the colt's head and he required treatment.
Insiders say that the club has made some positive moves, including urgent renovation of the aging stable facilities, and is also providing better incentives to invest in horses. However the horse population is believed to be less than half of what it was 10 years ago and prize money has remained stagnant.
The situation isn't much better at the territory's greyhound racing stadium. The government recently extended Macau (Yat Yuen) Canidrome's concession to operate the track for another year despite reports of animal cruelty and dwindling revenue.
Legislator and executive director of SJM Holdings Angela Leon On Kei is the managing director of the company operating the Canidrome, which is also being studied as a potential draw when it comes to promoting Macau as a World Centre for Tourism and Leisure.
However the track, the only one in Asia promoting greyhound racing, has been under the spotlight since April 2015 when local animal protection group, ANIMA, claimed that as many as 30 dogs or more had been killed every month when they did not perform well or due to injury or illness.
Earlier this year, Leong said her company planned to refurbish the track and said she believed it still holds value as a potential tourism attraction.
"Take the Grand Prix as an example, it is still being held after over 60 years and continues to attract tourists. The [greyhound] racing may not be a major international event [as the Grand Prix], but I believe it also offers some attraction for tourists," Leong was cited by local media as saying.
In 2014, the Canidrome generated MOP145 million in revenues.