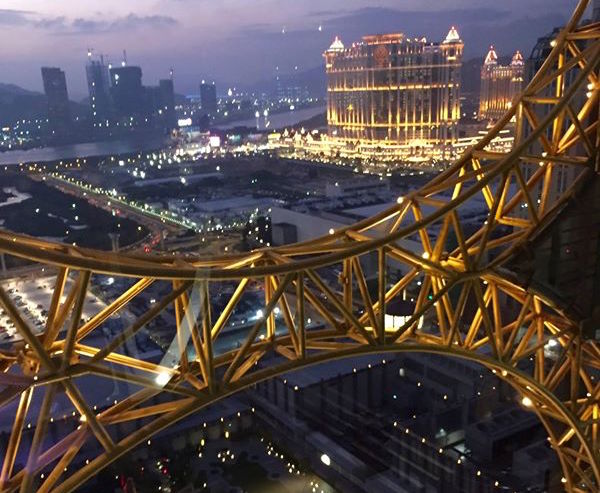 Melco Resorts & Entertainment posted a 3 percent increase in Q1 revenue, driven by its Studio City and Altira properties, while its flagship City of Dreams Macau underperformed.
The company said net revenue for Q1 was $1.31 billion. However it adopted a new accounting procedure for revenue this year and under the prior system, revenue would have gained 11 percent in the quarter.
Adjusted property EBITDA was $401.8 million, a gain of 14 percent. Net income attributable to Melco Resorts was $156.6 million, or $0.32 per ADS, compared with $113.4 million, or $0.23 per ADS, in the first quarter of 2017.
Most of the gains came from Studio City, a Macau Hollywood-themed resort, which saw revenue
rise to $368.4 million compared to $277.9 million a year earlier, with rolling chip volume almost doubling. Mass table drop jumped to $825.2 million in the first quarter of 2018 compared with $656.3 million in the first quarter of 2017.
The high-end Altira property saw top-line growth of $120.4 million compared to US$109.1 million. Rolling chip volume totaled $5.6 billion versus $4.1 billion while in the mass market table games segment, drop totaled $139.3 million up from $99.7 million generated in the comparable period in 2017.
City of Dreams Macau saw revenue slip to $640.5 million compared to $693.2 million, while net revenue at City of Dreams Manila fell to $142.2 million compared to US$157.4 million.
"Macau has had a strong start to the year with year-to-date gaming revenue growth at approximately 22 percent compared to the same period in 2017," Chairman and CEO Lawrence Ho said. "We continue to be optimistic on the outlook of the Macau market as the city's gaming and entertainment markets continue to benefit from the improving demand environment, the anticipated completion of the Hong Kong-Zhuhai-Macau Bridge and the ongoing build-out of Cotai."
He also reiterated the company's commitment to compete for a license in Japan.
"With our focus on the premium end of the market, high quality assets, dedication to world-class entertainment offerings, market-leading social safeguards and compliance culture, and our commitment to being an ideal partner to local governments and communities alike, we believe Melco is in a strong position to help Japan realize the vision for integrated resort development with unique Japanese touches."