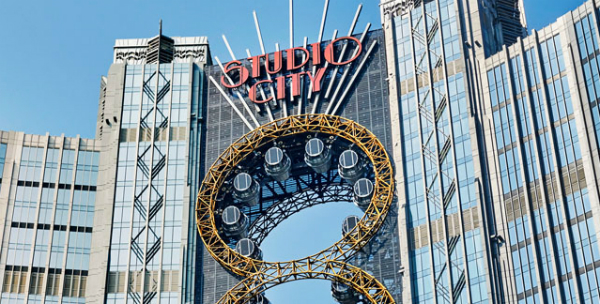 One of the key shareholders in the joint venture that runs Macau's Studio City has filed for bankruptcy, although the move is unlikely to prompt majority investor, Melco Resorts & Entertainment, to launch a buyout of minorities, analysts at Bernstein Research said.
New Cotai Holdings, which owns 23 percent of Studio City Holdings, filed for bankruptcy on May 1st after failing to redeem PIK notes that were due. Melco owns 54 percent in the venture and there has been speculation for some time it will eventually buy out its partners.
"In our view, a buyout of the Studio City minority shareholders (in whole or in part) is not very likely in the near term," Bernstein said in a note. "There is a belief held by some investors that the bankruptcy may precipitate Melco doing a buyout of the stake in Macau Studio City it does not own. However, this is far from certain and may not happen for some time (or ever)."
The analysts point out that Melco has the option to wait to see what happens to the share price as the bankruptcy unfolds. It may also prefer to help the venture to raise any funds it needs for its phase two expansion by investing in a follow-on equity offering.
This would limit "its dilution, while diluting other existing shareholders. Further, MLCO could increase its equity ownership by taking up a larger share of any future equity offering."