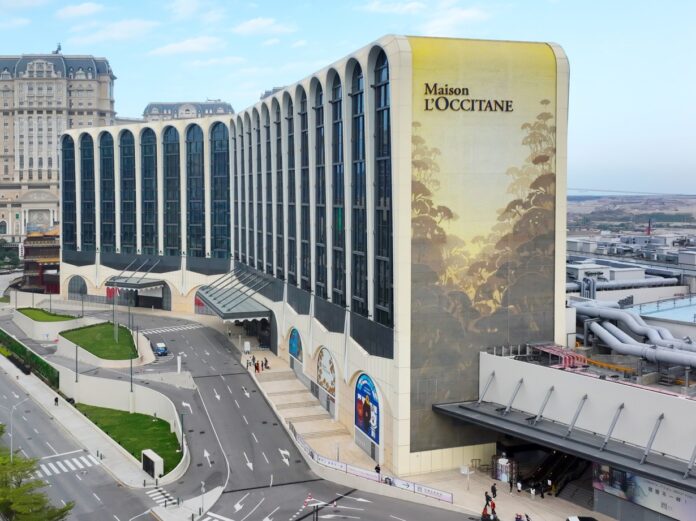 SJM's Lisboeta Macau has launched the world's first theme stay with natural beauty and skincare brand L'OCCITANE.
Named Maison L'OCCITANE, the new hotel's design is inspired by the atmosphere of Provence, the south of France.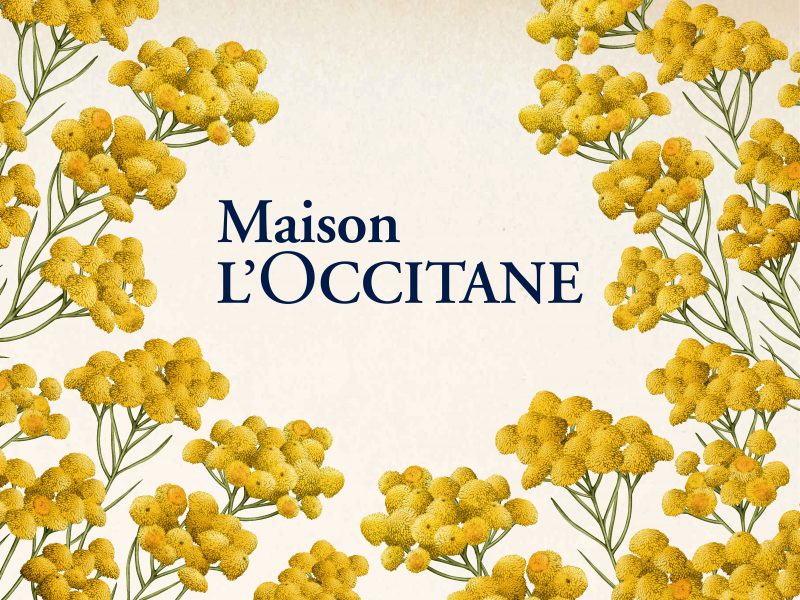 Offering 164 guestrooms and suites, with 4 main themes inspired by L'OCCITANE's most iconic natural ingredients including Immortelle, Verbena, Cherry Blossom and Shea Butter.
Room rates start from MOP 1,388, and have been made available ahead of the Chinese New Year holiday.
"The lobby of Maison L'OCCITANE uses marble and light beige tone to create a simple and elegant ambience, centred with an installation of a flower tree with elements taking reference from the brand identity of L'OCCITANE including the 4 iconic natural ingredients, bringing in a slight of graceful touch to the area.
Closer to the lift lobby, an eye-catching yellow flowers wall added the energetic side of L'OCCITANE, making a great combination with the flying bird decorations dangling from the ceiling of the front desk," said SJM in a press release. 
Meanwhile, guestrooms design are based on L'OCCITANE's most iconic natural ingredients including Immortelle, Verbena, Cherry Blossom and Shea Butter, uses vibrant yellow, emerald green, blush pink and dark earthy brown respectively as the rooms' main colour tone, matches with the wood tone furniture, the room gives off a simple and elegant feel.
According to different theme comes along with a different L'OCCITANE bath set, ensuring guests have a relaxing and comfortable stay. Guests will also receive a Relaxing Pillow Mist and Revitalizing Cube for Bath, spray the mist in your room 15 minutes before and enjoy a relaxing bath that revitalizes your body and mind, presenting a relaxation journey from vision, smell and to your feeling.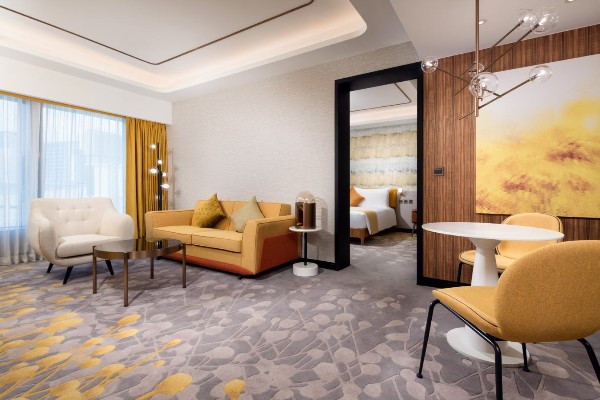 Maison L'OCCITANE is a perfect vacation choice that embodies the unique charm of Provence and the elegance of southern France.
Several room types are on offer, including a 40 square meter Deluxe Room. The Deluxe Studio covers a larger area of 70 square meters and is equipped with a comfortable bed and sofa.
Finally , the Suite covers an area of around 75 square meters, and is equipped with wide-angle glass windows as well as a walk-in closet.