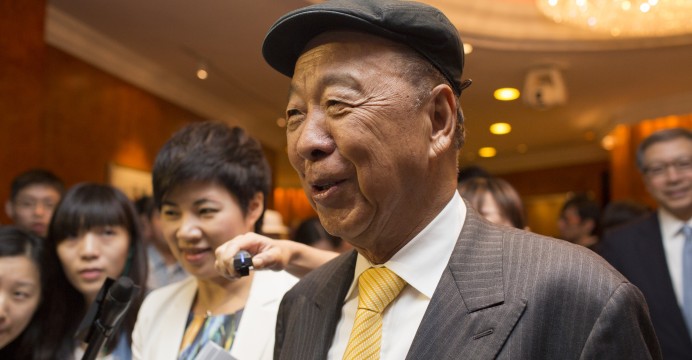 Lui Che Woo, chairman of Galaxy Entertainment, says he is "very confident" that his company's project on Boracay will go ahead, despite Philippine president Duterte's insistence that no casinos will be built on the island.
Speaking in a CNBC Interview, which aired on Monday, Dr. Lui said that when Galaxy first indicated their interest to invest in the island, there was misconceptions and misunderstandings about what they were trying to achieve.
"When Galaxy negotiated with the Philippines government, our plans were to turn Boracay into an internationally acclaimed island… Our plans are for a low-density environment, like in the Maldives, instead of a big casino floor like in Manila or other places that are dense or busy," said Lui.
"We want to lure high-end customers to come and enjoy, and to help the Philippines lift its status. It is no longer the top-tier natural scenic place it once was due to pollution and substandard facilities. Gaming will actually be a small portion, we expect a few dozen tables, as this is not our focus for Boracay… This is very different to what is being said out there."
Lui said the company is now waiting for the final decision from the government on how it wants to develop the island.
"We will follow their directive to achieve their goal," he added.
When asked about Galaxy's expansion plans in Japan, Dr. Lui noted that the company will take a similar approach on non-gaming as it has in Macau.   
"We have always said we need more non-gaming than gaming businesses. When we got a Macau license, many journalists asked about that. I told them we concentrate on both gaming and non-gaming – but of the two we hope to focus less on gaming."
"So when you ask me about Japan, we want to invest there and will also follow the same principle and work with good partners," he said.
Looking ahead for Macau, Dr. Lui said the company plans to build more MICE facilities and performance theatres.
"In our designs for Phase 2, 3 and 4 on Cotai, more than 90 percent of the infrastructure is intended for non-gaming, meaning we reduce the gaming part."