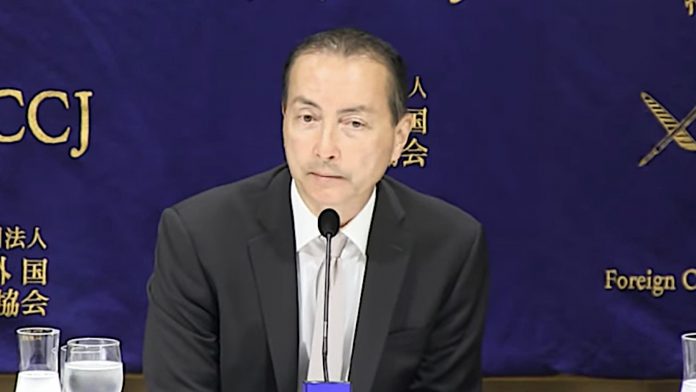 James Stern, the former executive vice-president of corporate security and investigations dismissed by Wynn Resorts in April, held a press conference in Tokyo in which he provided his views about the security needs of casinos in Japan once the first IRs open in the 2020s.
"Thorough backgrounding procedures are the key," he stated, including both the background checks done at the time a person is first employed as well as when they are promoted to higher levels of responsibility. "A background for a valet person is not the same as the background for the manager of the casino cage," he added.
The reason for such emphasis is because the penetration of the casino staff by criminal elements poses the greatest threat: "The easiest way to conduct some sort of a ripoff would be from the inside out—to have someone who hasn't been vetted properly, to have someone who has been compromised."
Yakuza groups may be among those who attempt to infiltrate the casino staff, he contends, particularly by utilizing their less identifiable associates rather than registered yakuza gang members.
Another type of crime to be watched carefully after the opening of the IR is loan sharking: "I think what is going to be spiked are extortionate loans, loan sharking, potential to move illicit funds, etc.," he stated.
Asked whether or not he believed Japanese gaming mogul Kazuo Okada—removed from the Wynn board in 2012—had connections with the yakuza, Stern offered, "I think he has ties to bad people—my personal opinion… I think that history will show that he also did some bad things to his own company."
In 2007, when he was age 49 and after a quarter century with the FBI, Stern received a call from Steve Wynn asking him to take over security issues for Wynn Resorts. He held this position until this April when investigations related to the Massachusetts Gaming Commission and Encore Boston Harbor's licensing led to accusations that Stern had engaged in spying on Wynn employees that was regarded as improper.
Currently, Stern has become CEO and managing partner of Global Gaming & Resort Security, a new firm based in Las Vegas that aims to provide "expert security and gaming advice and assistance to clients on an international scale, particularly those entities operating within Asia today or considering conducting business in Asia in the future."