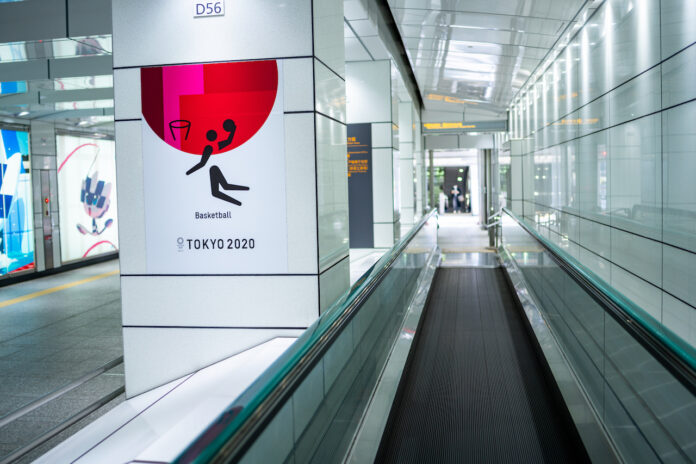 Basketball surged in popularity in terms of Olympics sports betting preferences at Tokyo 2020, though sports book operators said the games were not a major driver of volumes.
According to a pre-event survey from the American Gaming Association more than 20 million people said they planned to bet on the Olympics. This was the first such survey from the AGA and the first Olympics since sports betting was legalized outside of Nevada in 2018.
Despite the hugely expanded audience potential in the U.S., sports books say they have not seen a major boost from the Olympics, which have always failed to generate the same level of volume as some other sporting tournaments, such as major football leagues.
Television viewership for the games was also down significantly, with the Tokyo time zone proving challenging for major markets in the U.S. and Europe. In the U.K., the BBC reported a 39.4 percent decline in viewership for the opening ceremony compared with the Rio de Janeiro games.
U.S. network NBC reported its lowest audience figures for an opening ceremony in 33 years. Australia and Japan, reported higher numbers.
"If we compare individual sports against normal betting levels then we had many which had a significant boost during the Olympic weeks, so that was welcome – but if we compare the overall turnover against normal weekly betting levels then the Olympics hasn't really created a boost on volumes – this is normal for the Olympics which are not a catalyst for betting in the same way as major football tournaments," said Jay Dossetter, head of corporate communications for Entain, which owns brands such as Ladbrokes and Coral.
"It's largely as we expected. This is mainly based on experience from previous Olympics, but also when factoring in the time-zone of this Olympics compared to our major European markets."
Dave Povey, head of sports book at RPM Gaming explained that part of the problem in driving betting excitement for the Olympics is the four-year cycle.
While major sports such as basketball and tennis, will retain momentum, more niche sports will fade from view once the games are over.
"If you're a lesser sport, even if you captured the public's imagination in Tokyo, it's very hard to take that spike in exposure and awareness and translate it into ongoing engagement with that sport. In short, viewers and bettors are very habitual," he said.
"And habit-forming takes time. Unfortunately for those sports looking to make a mark long-term, or sportsbooks hoping to promote the likes of cycling, swimming, surfing or skateboarding beyond their Olympic campaigns, the interest simply won't endure."
"According to Entain, basketball was the most popular sport for the first time, helped by the introduction of 3×3 basketball."
"So, while you'll always hear the regular tropes around 40 percent of the entire planet watching the Games, the harsh reality is that most of us will only revisit the lower-tier sports when the next Olympics returns. Sadly, it means these sports' governing organisations will struggle to effectively capitalise on the growth potential of this quadrennial sporting shop window – and sportsbook operators have drawn a similar conclusion for their punters."
Still there were some noteworthy betting trends to have emerged from Tokyo 2020. According to Entain, basketball was the most popular sport for the first time, helped by the introduction of 3×3 basketball.
In Rio, basketball accounted for about 17 percent of its business with that figure rising to 27 percent for Tokyo.
That trend corresponds with the AGA's pre-games survey, with 45 percent of those questioned saying they would bet on basketball, far and away the highest percentage, topping soccer which came in second at 34 percent.
Entain said basketball, soccer, tennis and volleyball accounted for 76 percent of all bets placed. In terms of inplay and pre-match split, 63 percent were live bets and 37 percent were pre-match.
There was also one interesting exception that seems to be bucking the trend and that's table tennis. The sport gained in popularity during the Covid pandemic when the Russian and Ukraine leagues were the only live events still being held.
"Consequently, worldwide operators came to realise they'd missed an obvious trick in seldom promoting the sport, whose format is essentially "quick-fire tennis", Povey said. "Luckily for them, the pandemic lasted long enough for habit-formation and lasting retention to kick in around the sport."
Jade Gaming CEO Joe Pisano said the sport has benefited greatly from technological improvements in data capture and analysis.
"With accurate, up-to-the-second scores running directly – and progressively reliably – off in-venue feeds, there are many more opportunities to bet in-play than most other sports. In short, somewhere in the world, someone's usually playing a competitive match that's live and accessible."