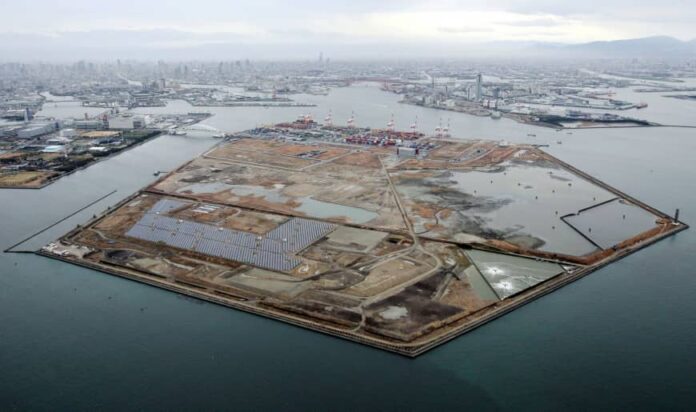 The authorities in Osaka are concerned that they have lost leverage in negotiations with the MGM-Orix IR consortium, and that poor business conditions will force a significant scaling back of ambitions, according to the reporting of the Nihon Keizai Shinbun.
There are several dimensions to the challenges.
The most obvious is the fact that, despite reopening the bidding process, the MGM-Orix consortium is still the only applicant. While the pandemic may have played a role in this outcome, a salient factor is that MGM's "Osaka First" campaign was so strong and effective that potential rivals came to understand that they'd fallen far behind and that the costs of trying to outbid MGM were likely to be higher than the prize was worth.
However, according to the Nikkei, there is now concern in Osaka that "if we ask the MGM side for strict conditions, they could withdraw," thus leaving the Yumeshima site with no bidders at all.
As a concrete example, it had long ago been announced that IR operator at Yumeshima would be asked to defray the costs of the extension of the Osaka Metro line to the site. Now there is concern that the price tag will need to be renegotiated in favor of MGM.
Another example may be the MICE facilities. The Osaka government was previously poised to demand that the operator create MICE facilities that were well beyond the requirements of the national legislation. With the loss of leverage, however, they are now likely to accept proposals that meet the minimum requirements of the regulations.
Nikkei quotes local businesspeople as saying that "it's completely different from what the prefecture and city had originally envisioned."
But the government and the MGM-Orix consortium are not the only players on the scene, as the local business community more broadly has also been retrenching.
Most overtly, Osaka Metro and the private railways have been walking back their previous proposals.
The Nikkei article adds the new information that among the twenty or so local companies that are scheduled to be part of the MGM-Orix consortium, some of them are considering either pulling out or reducing their investment. This is almost entire due to the financial impact of the extended coronavirus pandemic.
For its part, MGM President and CEO Bill Hornbuckle told investors last week that his firm remains optimistic and focused on the Osaka IR, and he did mention that the firm has been in talks with both the national government and Osaka over "some of the criteria" for the investment.
"We intend to hopefully apply in July, if, in fact, that happens," he concluded.