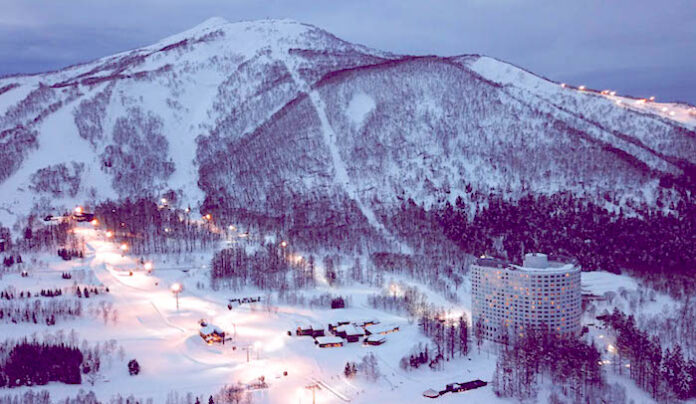 Despite its withdrawal from the Wakayama IR race that it had apparently already won as far as the local government was concerned, Suncity Group still has two non-gaming resorts under development on opposite sides of Japan. Some details about the resort in Niseko, Hokkaido, have been released to the local media.
Suncity first let drop that it had acquired development land in Niseko in its New Years message, but not much else was said about its Japanese ski resort development.
It is now understood that the project involves a JPY40 billion (US$365 million) investment to build more than 70 villas and a main hotel building with about 65 rooms. There will also be multiple leisure facilities. In all, it will become one of the largest ski resorts in the region.
The 20 hectare plot of land in Hirafu district of Kutchan town, Shiribeshi, was acquired by a Suncity subsidiary in January and construction is expected to begin this September. The opening of the resort has been targeted for the end of 2025.
The Suncity resort near the beaches of Miyakojima, Okinawa, is expected to open its doors two years earlier in 2023. This non-gaming project involves the construction 40 villas with a pool and a hotel of more than 100 rooms.