When it comes to gambling in Japan, the world has been keenly focused on the development of an integrated resort industry. However, as Joji Kokuryo, managing director of Bay City Ventures writes, the country already has a vibrant and evolving gambling scene.
From the tea-tasting competitions known as To-Cha, the popular Cho-Han dice game often seen in samurai films, to the bright lights and sounds of the modern pachinko parlor, gambling has always been a part of the social fabric of this island country.
These days, Japan has gained international attention with the integrated resorts' policy that essentially legalizes land-based casinos within its borders.
However, casino gaming is a very late addition to the array of government-managed gambling after horse racing, cycling, motorbikes and motorboats. There is also the national lottery, scratch cards and the Toto sports lottery. In a separate category is the "entertainment machine" industry known as pachinko and pachislot.
Land-based gaming regulation is still in its infancy and the newly formed Japan Casino Regulatory Commission should have ample time to prepare for the first casinos to open. In the meanwhile, the past few years have seen notable trends in the operation and regulation of gambling in Japan.
The first and most obvious trend has been the operational success with digitalization in government-managed racing. The national Japan Racing Association (JRA) recorded a betting turnover of over 3 trillion yen ($25.3 billion) in 2021, the first time it has hit the 3 trillion mark since 2003.
This is despite Covid-19 causing intermittent closures of satellite betting stations and most racing days being held with no crowds. An all-time low one-year total attendance of 722,670 at live race tracks is about 11 percent of the expected turnout in a non-Covid year.
The JRA owes its success and its 10th consecutive year of growth to the successful transition of users to their online betting platform. Connecting directly with user bank accounts, it became easier than ever for Japanese citizens to bet from home. In 2020 alone, the number of JRA internet members increased by 590,000 and the total number of registrants reached 5 million for the first time.
In March 2021, Japan was included in Google's list of countries where gambling apps would now be allowed on Google Play. While ears perked up in the international online gaming industry, this change was made strictly for the aforementioned government-managed forms of gambling.
Naturally, similar patterns of digitalization success can now also be seen with all of Keirin cycle racing, Kyoutei motor boat racing, Auto Race motorcycle racing, the national lottery and the Toto sports lottery.
In legislative updates, the national Toto sports lottery, which has always been based on professional football results, will soon be adding domestic B-League professional basketball to its purchase options. Known officially as the Sports Promotion Lottery, the law to introduce Toto was passed in 1998 and the lottery began operation in 2001.
A revised law passed in December 2020 will soon allow for lottery results based on B-League games. This is the first addition to the event slate since the FIFA World Cup, the English Premier League, FA Cup and Football Leagues, and the German Bundesliga. It is very telling that an up-and-coming developing sport in Japan like basketball was chosen and not the uber-conservative yet immensely popular Nippon Professional Baseball League.
The revival and growth of government-managed gambling has not been applicable to the much-ballyhooed Pachinko/Pachislot industry. The market is facing strong headwinds, as the turnover, player counts, number of machines and the number of parlors have all seen varying degrees of decline in recent years.
The total number of machines decreased by 4.5 percent from 4,195,751 units in 2019 to 4,004,611 units in 2020, however the bigger issue was the accelerated closures of smaller parlors. The number of total parlors dropped 6.3 percent from 9,639 in 2019 to 9,035 in 2020. Overall revenue drops are also large corporate issues and another topic on its own.
While there are many social, business and Covid factors that have led to a downturn for this bricks and mortar industry, there have also been notable regulatory changes in the operation of the pachinko and pachislot machines that have had an effect on players, parlors and manufacturers alike.
One such change was the revisions released in February 2018 and which have already been put in effect for gradual transition. In a nutshell, the changes called for new specification requirements in how gaming machines paid out credits (in the form of pachinko balls and pachislot medals).
Anytime a new set of regulations is put into effect, all suppliers need to produce and test their new games under the new regulations, and all parlors need to eventually replace their machines after a set period of time.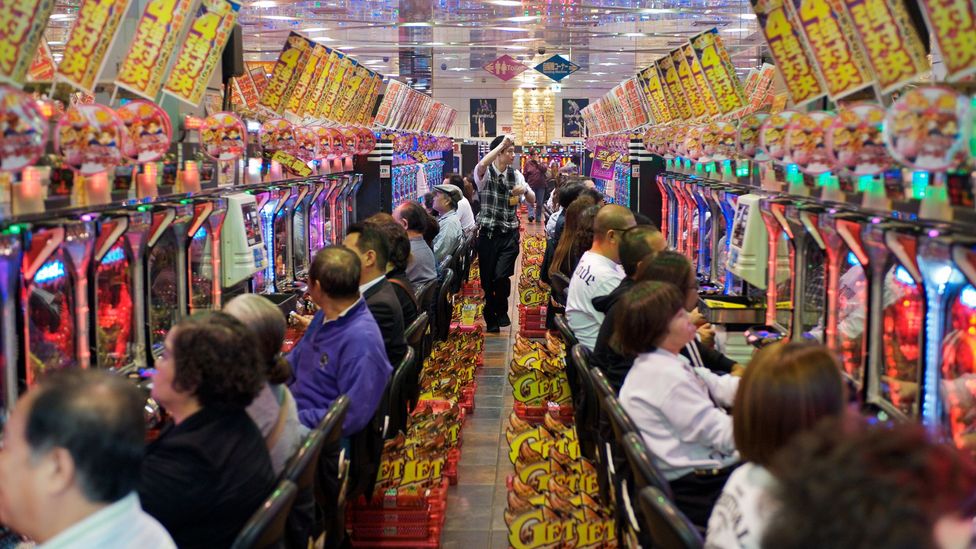 Unlike the casino gaming industry, this is not just a change of game media in the same cabinet, a new game means a new box. This in itself takes a financial toll on development, testing and approval costs for suppliers, as well as procurement, marketing and operation costs for the parlors.
From a user perspective, both pachinko and pachislot games are to be less volatile and will prevent players from losing large amounts in a short period of time. The pachinko side has had it better with their new P-Machine regulations and it looks like suppliers have found a balance within the regulations to keep their games somewhat interesting.
There were also revisions made in 2019 and 2020 to allow for a bit more leeway on pachinko game volatility. The biggest hit, however, is on pachislot games, which under the new Generation-6 regulations are now required to have clear limits on how many medals can be paid out in one consecutive winning feature. On top of all of the regulatory challenges for the entire industry is the ever-dwindling player numbers and difficulty in attracting younger generations.