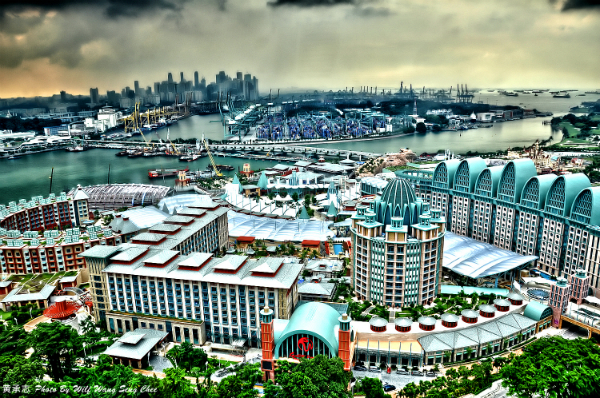 Winning a license to operate an integrated resort in Yokohama could add as much as S$0.34 ($0.26) in value to Genting Singapore's share price, however considerable uncertainties remain about the investment, Nomura wrote in a research note.
The firm gave its assessment after news that only Genting and Macau's Melco Resorts & Entertainment passed the screening process for a license in Yokohama. Genting appears to have teamed with Japan's Sega Sammy and Kajima Corp.
The group now has a 50 percent chance at a license, providing the bidding is not derailed by an anti-casino candidate winning in this August's mayoral elections.
Nomura warns that it's still too early to build any upside into Genting's share price, but runs a few potential scenarios of possible share price accretion should it win.
The upside ranges from $0.14 to $0.34 a share, depending on whether you achieve a return on investment of 5 percent or 10 percent.
"Given the lack of data on the size of capex, GENS's stake in consortium, Japan market size, we believe a top-down ROIC based analysis can pinpoint a range of upside from a winning bid," it wrote.
The firm assumes capex of $6 billion, with Genting taking a 60 percent stake in the consortium building the IR, which would likely open in 2028.
Genting and Melco now have until June 11 to submit their proposals with the winner likely to be selected sometime during the summer. The license is likely to be issued by the federal government in 2022.
Nomura has previously written that Genting Singapore is in a strong position to win the license. It had S$4 billion cash on its balance sheet at the end of last year and it is already operating a family friendly resort in Singapore, whose regulatory model was closely scrutinised by the Japanese government when establishing its own regime. The company also has strong corporate, social responsibility credentials.
Its rival Melco has also made sustainability and CSR key planks of its corporate strategy and has been committed to a project in Japan since the beginning of the process.
The other contenders who had been keen on developing an IR in Yokohama have gradually dropped out, with the Covid situation proving the final nail in the coffin. However, others have pointed to Japan's less than optimal regulation, with a 3 percent maximum floor space for the casino, 30 percent tax rate and a Y6,000 levy on locals. The license will be issued for a 10-year period, but thereafter will be renewed only for five-year time spans, which has proved one of the key sticking points.
Nomura has a "Buy" rating on Genting Singapore, saying it expects the company to benefit from an eventual investor rotation into tourism as the crisis eases.