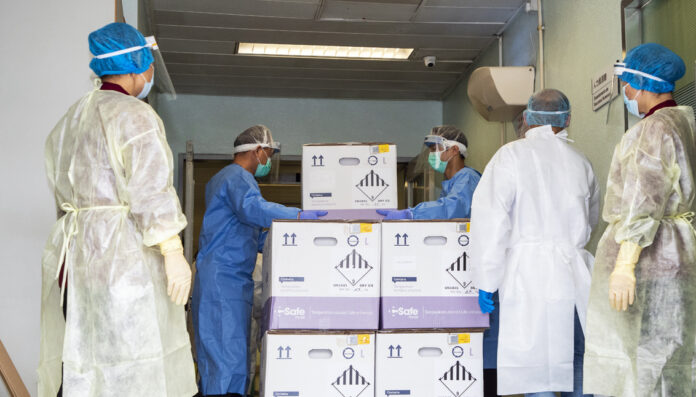 Health authorities in Macau say that the city has passed the benchmark of over a quarter-million people vaccinated.
On Tuesday, authorities said that some 121,476 people had received their first dose, while 130,544 received both jabs.
The recent outbreak in Guangdong and government vaccination drives resulted in a sharp rise in vaccinations.
Announced negotiations to possibly open quarantine-free travel with Hong Kong also contributed to the increased vaccination rate.
But fears over possible new cases in Hong Kong and the Guangdong province have slowed border relaxations between the regions.
Macau on Tuesday announced that visitors from numerous areas of Shenzhen, which borders Hong Kong, would require a 14 day hotel quarantine upon entry in Macau.