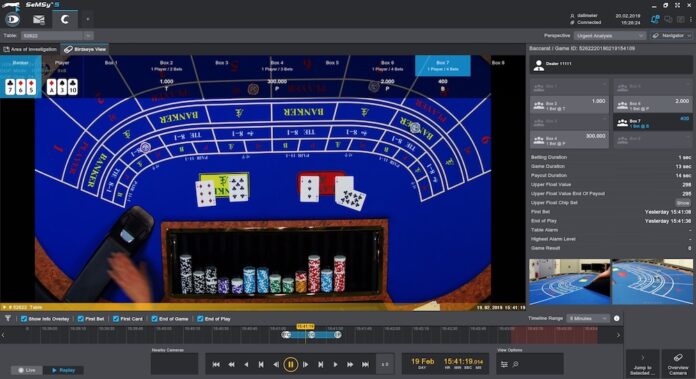 One question that has been asked is whether COVID-19 made security challenges more difficult or easier? Of course, fewer visitors decrease the typical violations and offences.
On the other hand, the additional security measures and hygiene plans caused by COVID-19 create additional workload and increase complexity. From our perspective as a manufacturer, the situation has not changed much.
More and more customers tell us that they have a much better overview of the casino floor and the pre-context of any incident thanks to the unique overview provided by our 180° and 360° Panomera W camera series. We have casino customers reporting to us that it now takes an average of only three minutes to find a wanted person instead of the previous twenty minutes – a huge contributor to casino safety and considerably less disruption in case of an incident.
Our Casino Automation Technology (CAT) provides casino operators a powerful tool to protect their table games from fraud while maximising profits. CAT uses traditional video cameras and AI-based technologies to recognise playing cards and detect suspicious winning patterns. At the same time, CAT can detect unusual behaviour by dealers and players and can even protect closed tables. Another benefit is the ability for employees from different departments to work together, enabling them to deal with incidents and events efficiently.
One difficulty is certainly going to be the staffing situation when the gaming floors are better occupied again in the medium and long term. So "doing more with less" will be even more important. In addition, cheaters are becoming more sophisticated, taking advantage of technological developments such as spy cams and exchanging digital information in real time. This makes it increasingly difficult for casinos to stay one step ahead of the fraudsters and prevent fraudulent practices.