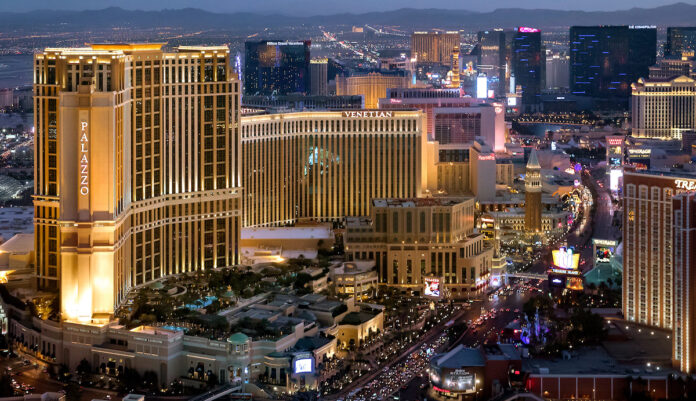 Las Vegas Sands has been recognized by Newsweek as one of America's Most Responsible Companies for 2022. The company ranked 136th out of 500 total companies included and was the highest-ranking hospitality and gaming company named to the list. Newsweek measured 2,000 companies headquartered in the United States on environmental, social and corporate governance performance to determine the rankings.
Sands' performance was highlighted by its environmental score of 93.5 out of 100, demonstrating the company's leadership in reducing emissions and waste, mitigating climate change, promoting water stewardship and building environmentally responsible Integrated Resorts. Sands also scored well on the social and corporate governance rankings, reflecting its outstanding working environment and Team Member growth initiatives, as well as its long-standing commitment to community engagement and ethical, accountable and transparent business standards.
"Our inclusion on Newsweek's list is another testament to our ESG leadership, following designations on DJSI World and North America and the CDP A lists for climate and water," said Ron Reese, senior vice president of global communications and corporate affairs, who spearheads corporate responsibility for the company. "These respected performance indicators endorse our progress in delivering transformative social and environmental impact in our regions by addressing the issues most material to supporting our people, keeping our communities strong and protecting the planet."
Sands' global corporate responsibility commitment is built on the pillars of People, Communities and Planet. The People pillar encompasses the company's focus on being the employer and partner of choice in its regions by building a culture dedicated to supporting Team Members, guests, suppliers and partners.
The global Sands Cares community engagement program leads the company's Community pillar and drives efforts to solve pressing social issues, create resiliency and maximize regional strengths as valuable tourism destinations. Finally, Sands works to ensure the environmental health of its regions through the Planet pillar, led by the Sands ECO360 global sustainability program.