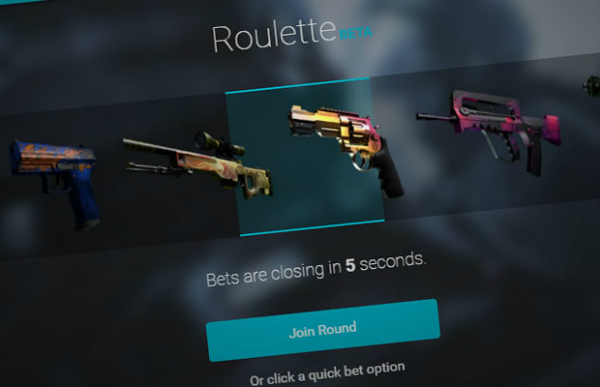 Game company Valve Corporation has issued cease and desist orders to over 20 different gambling sites after it announced plans to shut down illegal "skin-betting" websites.
Skin betting is a concept in which players bet with weapon skins /decals which they acquire with real money. These websites allow users to bet skins against match outcomes, or use them to gamble in a variety of casino-style browser games.
The letter, signed by Karl Quakenbush, the general counsel of Valve Corporation contains a list of websites that have received ten (10) days notice to stop or put an end the usage of their Steam accounts for commercial purposes.
"We are aware that you are operating one of the gambling sites listed below. You are using Steam accounts to conduct this business. Your use of Steam is subject to the terms of the Steam Subscriber Agreement. Under the SSA Steam and Steam services are licensed for personal, non-commercial use only," wrote the letter.
"Your commercial use of Steam accounts is unlicensed and in violation of the SSA. You should immediately cease and desist further use of your Steam accounts for any commercial purpose. If you fail to do this within ten (10) days Valve will pursue all available remedies including without limitation terminating your accounts."
While Valve's actions can be seen as a sign of the company's stance against skin-betting, the company has also been criticized for creating a platform for this type of gambling to develop in the first place.