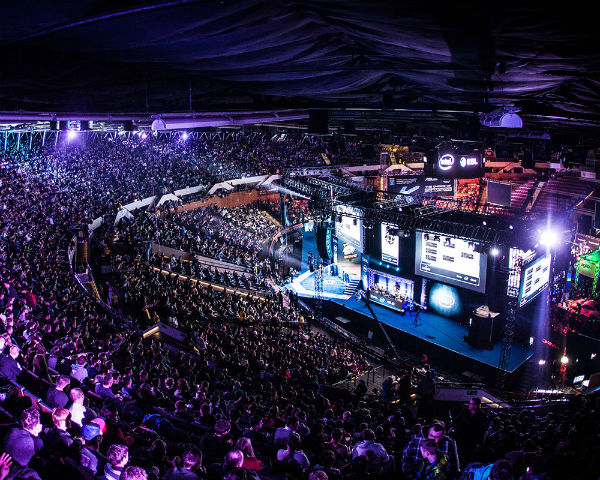 Research and consulting firm Nielsen has announced the launch of a new esports business, focused on offering insights, valuations and consulting services.
Nielsen Esports will provide sponsorship valuation, fan insights, custom industry research and consulting services to rights holders, media platforms and brands around the world that are moving this fast-growing market forward.
"There's a high demand for reliable, independent measurement of value in esports," said Howard Appelbaum, president, Nielsen Entertainment. "We're excited to enhance our client offerings and provide the industry with solutions that will help guide and optimize investment decisions in this exciting, growing space."
Recognizing the need for consistent sponsorship valuation in esports, Nielsen developed Esport24, a syndicated sponsorship tracking service for esports tournaments. The service measures brand exposure in esports tournaments representing a variety of titles, event formats and geographic locations based on the same methodology that allows traditional sports rights holders and brands to quantify value and benchmark performance.
Nielsen Esports will also release global fan insights throughout the year, with a new research offering spanning the U.S., U.K., Germany, France, Japan, South Korea and China in 2017.
As part of this new business vertical, Nielsen has created an esports advisory board of industry stakeholders who will provide insight to help shape the future of esports audience measurement and valuation. Members include representatives from ESL, ESPN, Facebook, FIFA, Major League Gaming/Activision Blizzard, NBA 2K League, The Next Level, Sony PlayStation, Turner, Twitch, Twitter, Unilever and Google YouTube.
Stephen Master, managing director of Nielsen Sports North America, and Nicole Pike, vice president of Nielsen Games, have expanded their current roles within the Nielsen Entertainment group to co-lead the global Nielsen Esports business.