1xBet was founded in 2007 and started accepting bets online in 2010. Over the years, 1xBet has become a key player in the sports betting industry and is now one of the top three most visited betting websites.
Every day 1xBet accepts online bets from over 3 000 000 customers, many of whom enjoy betting on football. On its website, customers have access to over 17,000 events and 6,000 streams of different games and matches.
The 1xBet website is available in 70 languages, including the most widely spoken languages of Europe, Africa, and Asia, as well as less widely spoken dialects. When it comes to making deposits and withdrawals, there is a wide variety of options available: supporting more than 250 different payment methods. 1xBet's customer support service is available 24/7, so it can ensure that not a single query goes unheard.
1xBet launched its affiliate program in 2016. 1xPartners is now available in 45 languages and in numerous countries across four continents. Regardless of where they live, people can become 1xBet affiliates and start making an income from driving traffic to its site without needing any extra software.
1xBet affiliates value the easy-to-use interface and straightforward registration process of 1xPartners; there's no need to provide reams of information, and the whole process takes just two or three minutes. What's more, all 1xBet affiliates have their personal manager who can guide them every step of the way.
It has allowed 1xPartners to expand the number of countries we have customers from to 150, which has enabled us to increase the number of branches in operation by 130% and boost our affiliate numbers up to 100,000.
The 1xBet affiliate program is one of the best in the industry and was recognized at the last SBC Awards. The program unites over 100,000 affiliates around the world and enjoys more than 3 000 000 users. It also supports 69 languages and 200 payment methods. The key advantages of 1xBet are:
Up to 40% of website visitors get converted into first depositors
Generous commission of up to 40% for every customer referred
Automatic weekly commission payouts
A constantly updated repository of promotional materials
A personal account with the latest info in a handy panel
Rapidly updated real-time stats
A personal assistant to help resolve customer issues
Marketing support to provide recommendations on how to promote the product
1xPartners represents an opportunity for affiliates to monetize their traffic, promote a product, and encourage users to register with 1xBet through referral links and promo codes.
Affiliates earn revenue for every new registered customer they refer. When new affiliates register, they receive a unique ID, meaning the customers they refer are assigned to them for life. Affiliates can promote 1xBet products on any platform they like:
Website
Blog
Forum
Social media
Messengers
Newsletters
Other means of communication
The 1xBet affiliate program is a chance to promote a high-quality product using ready-made promotional materials. 1xPartners has resources for ongoing promotions, special offers for major events in the worlds of sports, esports, politics, show business, etc., as well as promo codes, which encourage new customers to register and get additional bonuses.
The 1xBet affiliate program makes use of a classic revenue-sharing system. Every affiliate receives a fixed percentage of the revenue. In other words, they receive a variable amount of commission based on turnover and revenue, which makes the partnership mutually beneficial. Affiliates can choose between a cost-per-action (CPA) model or a hybrid model that allows them to receive income from one-off CPA payments as well as regular commission.
Thanks to 1xBet's partnerships with football clubs and leagues, it can provide its affiliates with various opportunities to collaborate with famous athletes. In addition, 1xBet is open to suggestions for new ways of working with our affiliates, and listens to requests for new content or locations.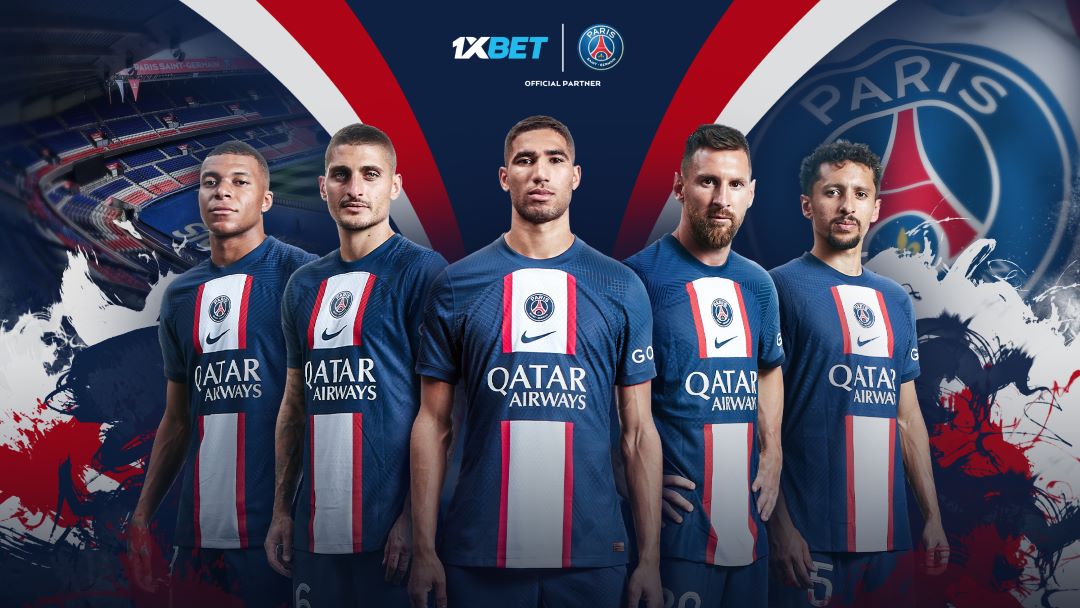 1xBet knows that some of its affiliates generate huge traffic while others only attract a few new customers. 1xBet cares about its affiliates and offers them dozens of different options when it comes to withdrawing their hard-earned cash. Among these payment options are such popular systems as Webmoney, Visa, and many more.
1xBet has all the possibilities, and all the affiliate needs to do is choose the one that suits them best. However, if they have earned the minimum amount stipulated in the contract, they can rest assured that they'll receive their earnings from 1xPartner weekly.
The 1xBet affiliate program uses a multilevel system whereby affiliates receive a commission from the traffic they generate and from the traffic generated by their referred customers, enabling them to maximize their profits. It's incorporated into the revenue-sharing, CPA, and hybrid models described above. Moreover, they are guaranteed lifelong commissions from every new customer they bring to our site.
1xBet values all its affiliates, so it's a priority to maintain a responsive support team and always be open to discussion with each and every one of our affiliates. This way, 1xBet can learn about their individual needs and benefit from their creative input. If they have any questions, the support service is available 24/7 to give them the answers they need via email.
1xBet deeply values the relationships built within its affiliate program and offers generous commissions, high-quality promotional materials, and more. The company's partner sites have an active role in helping the brand develop, and there are no restrictions on how they can promote it – promotional materials can be posted on social media, messengers, and other platforms.
What's more, it doesn't stop at just sports; 1xBet has a vast list of markets on almost anything you could imagine, such as TV series, movies, music prizes, science, economics, and politics, so there's something for nearly any platform. The site also features different sections for online games, making the Affiliate Program an ideal opportunity to provide customers with what they're after.