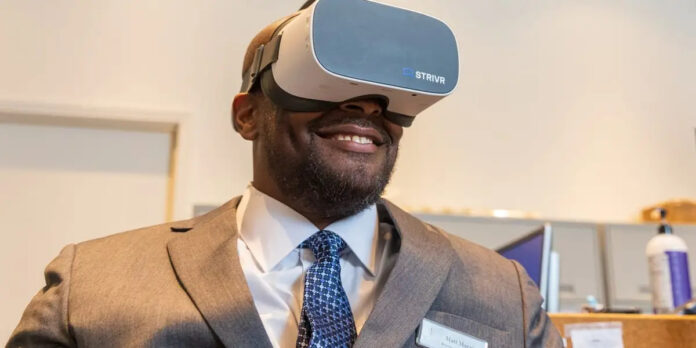 MGM Resorts is rolling out virtual reality headsets at its employment centers from January, aimed at reducing potential turnover by allowing employees to try a job in VR before accepting a role.
According to a report from Business Insider, the company hopes the technology will help reduce employee attrition, particularly for those that have been caught off guard about what the job entails.
"It can be very difficult just to verbally explain the types of positions or show a video," Laura Lee, MGM Resorts' chief HR officer.
With the VR headsets, supplied by VR-company Strivr, applicants can "throw a headset on and really experience the job," she said.
It comes as the U.S. and many other markets are being impacted by "The Great Resignation." Earlier this year, Microsoft predicted as many as 40 percent of employees will quit their jobs in 2021. Many of these are in the hospitality sector.
A lot of these resignations are also happening only a short time after being hired – after realising the job did not meet their expectations.
Lee said that they will be rolling out the headsets for customer service roles at its employment centers, as well as using them for training – in particular, the VR module would include "difficult guest interactions" which have been on the rise during the pandemic.
Lee said if deployed earlier, the VR headsets "might've resolved some turnover we experienced when people accepted positions and then realized it wasn't quite what they thought it would be."