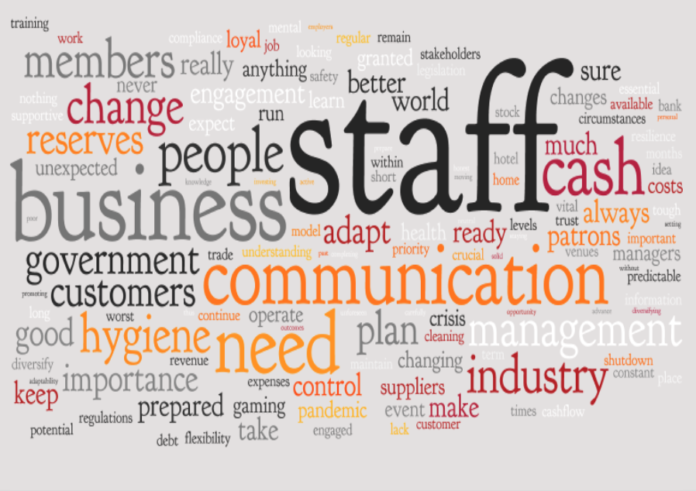 2020 has been an unprecedented year in the global gambling industry, not least because of the staffing challenges that have been created by the pandemic.
Pan-Asian figures on the number of actual job losses are not available, but even in markets such as Macau, where the government made it clear it expected operators to keep the lights on and retain their employees, there are signs there have been job losses and cutbacks that have made staff feel increasingly precarious.
A recent study by the Macau Gaming Enterprises Staff Association found that 80 percent of local gaming workers were worried about their future position.
The survey asked 611 employees about their views of their prospects and found that there has been an increase of 20 percentage points from the same time it carried out the poll a year ago in those concerned about their jobs.
"It was the more senior workers, with a decade or more of experience, who said they felt the most insecure."
On top of that, some 60 percent said they had been forced to take unpaid leave. A key area of concern was that this leave would be extended as revenues in Macau fail to bounce back as quickly as had been expected. It was the more senior workers, with a decade or more of experience, who said they felt the most insecure.
The association suggests that the government should regulate unpaid leave and also suggested additional training for employees to position for an economic rebound. It also urged the government to ensure foreign workers were the first to go.
And according to the figures, they have been. The number of blue card holders has fallen by 11,800 since the beginning of the year to 181,000, with the majority returning to the Philippines and Mainland China.
Research carried out by the City University of Macau and the University of St Joseph highlighted the increase in precarity between the non-resident and resident workers due to the pandemic.
It found many blue-card workers chose to stay locked down in Macau for fear of losing their employment status, but unlike local residents they were not entitled to the government consumption bonuses of around MOP10,000 ($1,251) to spend on goods and services.
Of course, not all of the blue card workers are employed in the gaming industry, with many working as domestic helpers, but it's not unfair to assume that a great number will also be from the legion of service workers within the hospitality industry.
Official figures also show that the local unemployment rate has risen steadily since January, with the largest reduction reported in the Gaming & Junket Activities and Real Estate & Business Activities sectors. Some of those positions may never return as the VIP sector shrinks. Executives from Wynn Resorts on a recent earnings call said they don't expect the high roller sector to ever get back to its pre-crisis levels.
It's definitely a tough call for any employer to have to let any team members go. In Macau, where monthly gaming revenue is still down more than 70 percent from pre-crisis levels, the need to cut running costs is evident. However, it's also a market which in the past has suffered from difficulty in recruiting staff to its casino positions due to the restricted labour pool and should the market abruptly change course, operators will need to have workers on tap and not be scrambling to fill gaps.
---
* Sharon Singleton – Managing Editor, AGB