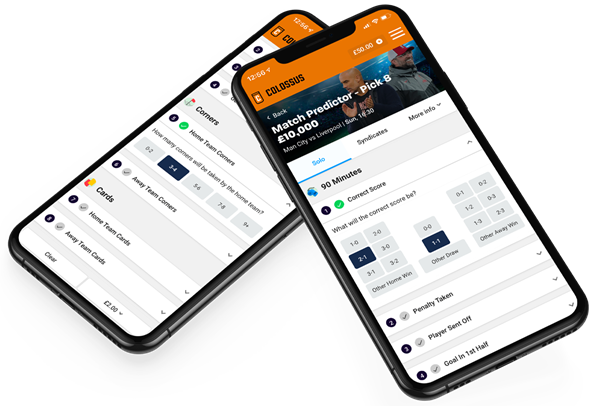 Colossus Bets is the multi-award-winning operator and provider of global sports pools. The company's portfolio currently covers European football, NBA, NFL, NHL, tennis, darts, horse racing, greyhounds and esports with a wide range of bet types.
Their latest release, Match Predictor pools, brings Colossus' popular multi-leg jackpot format to single events – a market first, with the first phase of the launch focusing on high profile football matches on the weekly calendar.
Colossus jackpots are today available in at least 30 currencies and 25 languages and have received bets from players in over 100 countries since inception. With an international B2B distribution network joined by the likes of bet365, Betway Africa, Mr Green and Paf, Colossus' lottery-size prize guarantees, leg-by-leg Cash Out, Syndicates 'crowdbetting' and FreePlay features are hardly news.
They are nonetheless essential features of the modern jackpot user experience – not to mention the over 80 million bets processed and £160 million paid out in prizes and Cash Outs to date.
Colossus also holds an extensive patent portfolio in relation to its Cash Out functionality. In 2019, the company entered its first patent licence agreement with bet365 in the US so IP protection in what is currently the most talked-about growth market is another topic to pick up with the Colossus team.
Last but not least, Colossus takes a strong stance on corporate citizenship. The company's explicit mission is to amplify the sports fan experience with a product ethos that emphasises responsibility towards its customers, engagement driven by top quality sports content and organic, social interaction within the sports fan communities.
Colossus' official charity scheme, Conscious Colossus, supports charities in the areas of sports, racing, gambling education and broader community with funding, volunteering and awareness initiatives.