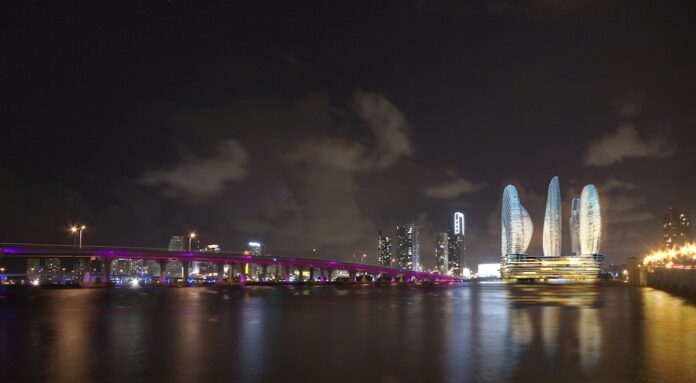 Malaysia-based Genting Bhd has delivered its first rent check of $10 million as part of the casino group's 90 year rental of space above an Omni bus station, located across the street from its to-be-built Resorts World Miami resort. 
Resorts World Miami, developed by Genting Group, has an estimated cost of $3.1 billion, and is considered as one of the largest developments in the history of the state.
Once completed, Resorts World Miami will have 300 rooms, 20 floors of apartments and 5,000 square feet of retail over 36 total floors. 
Genting said it would create nearly 1,900 jobs during construction and 271 direct and indirect jobs after. 
As well as the $10 million up-front rent, the company is also to pay the country's transportation and public works department $100,000 in annual rent during construction, as well as either 50 percent of gross retail revenue or $300,000 yearly, whichever is greater. 
The company has also agreed to upgrade and maintain the nearby bus and metro stations, which would be valued at around $22 million. 
According to Miami Today, Albert Dotson Jr. of law firm Bilzen Sumberg, which represents Resort World Miami said he was surprised that Genting did not request rent relief due to the negative financial impact of covid-19, as so many other companies had. 
"To be candid, once covid hit, and particularly in light of the size of the one-time rent payment, I assumed that Resort World was going to request and receive the same sort of rent relief that has been afforded as a matter of course to so many of the county's tenants," he said. "And that assumption was not mine alone – I cannot count the number of times we have been asked by county staff over the past year whether Resort World was really going to be making this payment."
In a letter to Miami Today, a Resorts World spokesperson had a different point of view. 
"We are keenly aware of the budget constraints that many are facing due to the pandemic and, while our company has not been immune to those challenges, we want to provide Miami-Dade County with the ability to invest $10 million back into the community right away," the email said. "We are deeply invested in the region's short- and long-term prosperity and look forward to continuing to work with local leaders to deliver on the vision and promise that we all have for Miami."