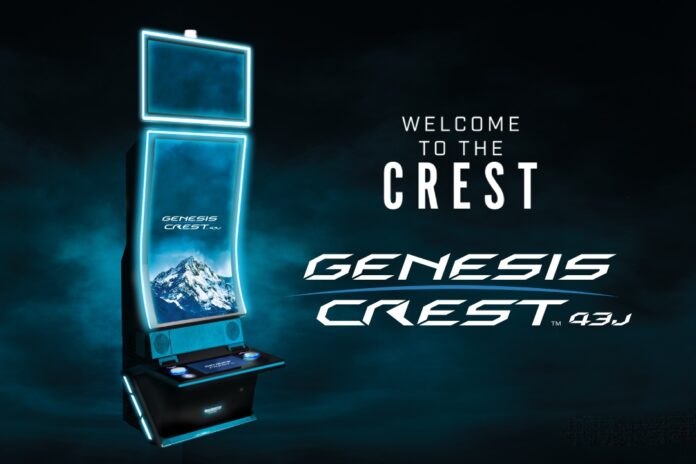 SEGA SAMMY CREATION will unveil their next-generation cabinet Genesis CrestTM 43J and their latest games for the Asian market at the G2E Asia Special Edition: Singapore.
The Genesis CrestTM 43J will provide an expansive game library and a more immersive gaming experience to all kinds of players with a stylish 43-inch J-curve 4K monitor and alluring LED lighting effects.
"We are excited to introduce the new Genesis CrestTM 43J cabinet at our first post-pandemic tradeshow in Asia and are looking forward to meeting with our existing and new partner," Masahiro Kurosaki, Managing Director of SEGA SAMMY CREATION INC, said.
"With Sega Sammy Group's long history of developing quality and reliable gaming products, our customers can rest assured knowing every Genesis CrestTM 43J cabinet is built to the highest standards."
SEGA SAMMY CREATION plans to showcase the Climbing Wealth series – "Panda's Treasure" on the Genesis Crest 43J cabinet.
This game series has already seen strong performance in the US market with its adorable visual to draw the player's attention on the floor and unique ex-"PANDA"- reels to unlock the treasury prizes above the reels.
For more information about the products, please visit segasammycreation.com