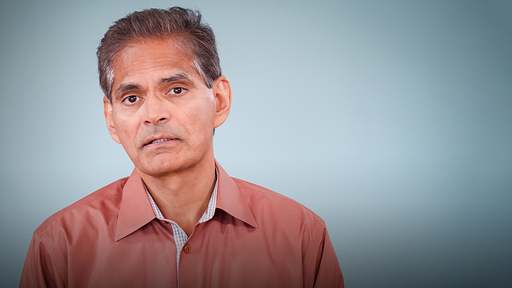 U.S. casino operator MGM Resorts has announced that Tilak Mandadi to will join the company July 6th in the newly created position of Chief Strategy, Innovation & Technology Officer. 
In this role, Mandadi will oversee MGM Resorts' digital strategy, driving growth and innovation through technology-led customer-centric experiences, products and services. He will also lead corporate strategy and innovation, and will manage the company's relationship with BetMGM, joining its Board of Directors. 
He will be based in Las Vegas and report to MGM Resorts CEO & President Bill Hornbuckle.
"We are incredibly proud to have Tilak join our executive leadership team to drive an essential part of our business and guest value proposition at such a critical time," said Hornbuckle. "Tilak's experiences at both Disney and American Express, along with his high-caliber track record as a visionary, results-driven leader, will be invaluable as we emerge from the pandemic and continue growing our premier, global gaming entertainment business and channels through innovative, customer-centric technology platforms and an ever-expanding digital, gaming and entertainment footprint."
"In recent years, MGM Resorts has embarked on a dramatic transformation, which includes developing and attracting an exceptional group of renowned leaders in the C-Suite," said Paul J. Salem, Chairman of the Board, MGM Resorts. 
"Adding Tilak to the management team will enhance and accelerate our growth strategies tied to innovative customer experiences and digital- and data-driven business transformation. We are committed to developing a diverse bench of executive leadership with extraordinary talent to envision, design and create the future of gaming and entertainment."
Mandadi brings decades of experience to MGM Resorts as a strategic thought leader in Fortune-100 companies as well as start-ups, most recently serving as executive vice president of digital, and global chief technology officer for Disney Parks, Experiences and Products. Serving in that role since 2013, Mandadi led a large, diverse global team that enabled guest-focused growth strategies for theme parks, resort hotels, cruise line and various travel, retail and food and beverage lines of business.
His team also supported the global licensing, publishing and games businesses at Disney. His work included crafting innovative solutions to the COVID-19 pandemic, transforming the company's guest and consumer experiences through the convergence of the physical and digital worlds, and the innovative use of data to drive personalization, engagement and loyalty, as well as revenue and yield optimization.
Prior to his role at Disney, Mandadi led digital transformation and growth at American Express as senior vice president, Digital. He has also served in digital, data and technology leadership positions at FedEx Kinko's (now FedEx Office) and Dell Online. His diverse background in hospitality, retail, entertainment and technology-based companies will be a significant asset as he guides MGM Resorts' corporate and digital strategy.
"I'm excited to join MGM Resorts at such a transformative time for the entire industry," said Mandadi. "I'm delighted to join the management team and, along with my colleagues, create compelling and immersive customer experiences at the intersection of responsible gaming and entertainment, and build new, profitable and sustainable lines of revenue."
Mandadi holds a master's degree in computer science from the University of Oregon.