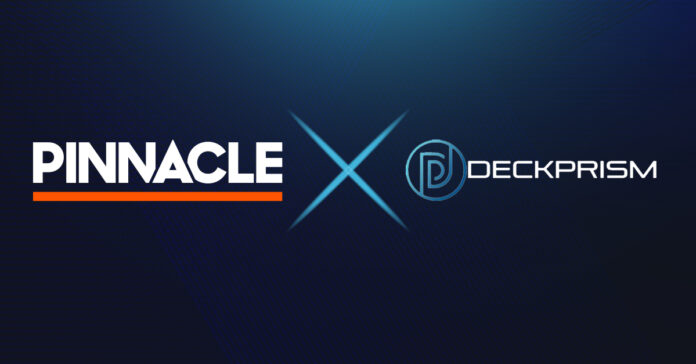 Pinnacle has partnered with DeckPrism Sports in a deal which will enable the online bookmaker to further enhance its in-play betting experience and take its betting product to the next level, using the latter's proprietary models.
The operator will access DeckPrism Sports' advanced technology and impressive modelling capability, which, when combined with Pinnacle's experience and advanced risk management platform, will provide customers with an unrivalled in-play betting product.
Adoption of in-play betting has progressed faster than most bookmakers' ability to develop sophisticated in-play offerings, leading to overuse of delays and bet rejection tools by some, causing much displeasure among their customers. DeckPrism has created technology that changes that, while Pinnacle continues to make good on its promise to eliminate these pain points and put the customer first.
Marco Blume, Trading Director at Pinnacle, said: "Everyone knows that in-play betting is where the action is nowadays. It's great for the customer, but it presents a unique challenge to a bookmaker. Pinnacle thrives on this, and we have proven time and again that we will take on these challenges in order to give bettors what they want. There are so many moving parts to in-play coverage and so much more experience and technology required to get things right compared to pre-game.