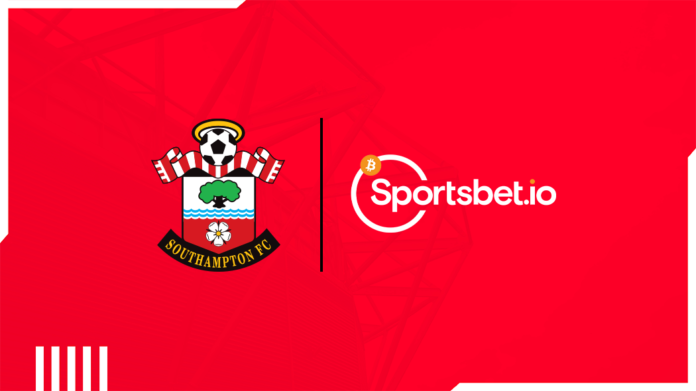 The Coingaming Group said it has extended its partnership with Southampton Football Club as Main Club Partner for a further three years in a deal that will see the group's brand, Sportsbet.io continue as the club's front-of-shirt sponsor.
The deal is the biggest sponsorship agreement in the club's history and also includes the option for the club to be paid certain performance-based bonuses in Bitcoin at the end of each season, allowing the club the opportunity to take advantage of the new, high-growth currency if it feels it will bring significant future benefits.
This partnership will allow Sportsbet.io to continue to build on the strong relationship it has built with the club and its supporters in the last year. Since becoming Main Club Partner in August 2020, when they stepped in at short notice to take over the front-of-shirt sponsorship, they have worked with the club to create a positive impact in the local community and highlight the importance of safe betting – a duty they take extremely seriously.
"Our first season as Southampton FC's Main Club Partner has already exceeded all expectations," said Maarja Pärt CEO of Coingaming "We've been inspired by the passion of the club and its fans, and it was an easy decision for us to extend our partnership with the Saints for another three years."
"From the beginning, Southampton have been a perfect match for the fun, fast and fair way we do things at Sportsbet.io. We can't wait to continue this journey with the Saints, and we'll be doing everything we can to support the team and its community into the future."