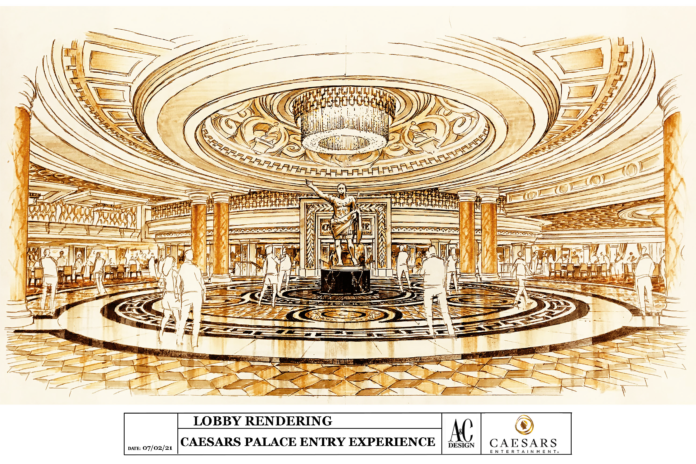 Starting this month, Caesars Palace in Las Vegas is going to undergo a multimillion-dollar renovation, focusing on its main entrance.
The project, announced by the company on Tuesday, will also involve a redesign of two gaming areas and a renovation of the property's domed table games floor.
Caesars Entertainment's Regional President stated that "completely rebuilding the front entrance of one of the world's most iconic destinations is no small task".
The move comes after the company announced a net loss of $423 million in the first quarter of the year, despite generating net revenues of $1.7 billion during the quarter.
The company's revenue in Las Vegas was down 39 percent, year-on-year, during the period.
Last year the company completed a $17.3 billion merger with Eldorado Resorts, and a further sale of one of its eight Las Vegas Strip resorts is now reported to be delayed until possibly 2022.