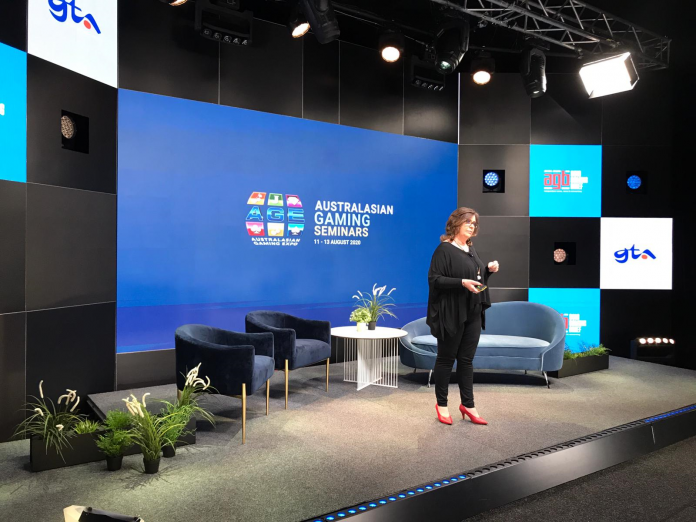 AGE to share digital delights
For the first time in 30 years, the Australasian Gaming Expo will not be filling the floors of the International Convention Center in Sydney's beautiful Darling Harbour
The event joins a growing list of exhibitions that have been forced to postpone their activities to the following calendar year. With more than 8,000 delegates expected to attend the 2020 event, it's of little surprise at this point that the show had been canceled.
Although the 31st AGE won't be happening until next August, organizers remain committed to connecting buyers with sellers, experts with operators.
Once again, Asia Gaming Brief has been selected to deliver the Australasian Gaming Seminars, a three-day digital conference program aimed at exploring the latest developments in the Australasian gaming market.
On 11th August, delegates hear from Australia's leading gaming analysts who explore how they see consumer discretionary spending changing in the years to come, along with how the COVID-19 pandemic will impact the Australasian gaming industry from a financial perspective.
On 12th August, delegates will be given an exclusive video tour of SkyCity's Auckland venue – one of the first gaming venues in the region to reopen amid COVID-19. We hear about how they've seen customer demand change from the onset – what challenges have been experienced in their venues and their advice for the Australian market.
On 13th August, we hear from customer service expert and professional speaker Michelle Pascoe, delivering an inspiring presentation on re-delighting the post-pandemic customer.
The AGE Digital Seminars will also share the results of the Australasian Gaming Survey: Covid-19 Response, a nationwide survey sent to clubs and pubs across Australia aiming to explore how businesses have been impacted by the Covid-19 pandemic, and the strategies employed to mitigate its impact.
In the following pages, we also highlight some of the more innovative products and solutions being offered by suppliers in response to the crisis.
---
Ainsworth's A-STAR is born!
AINSWORTH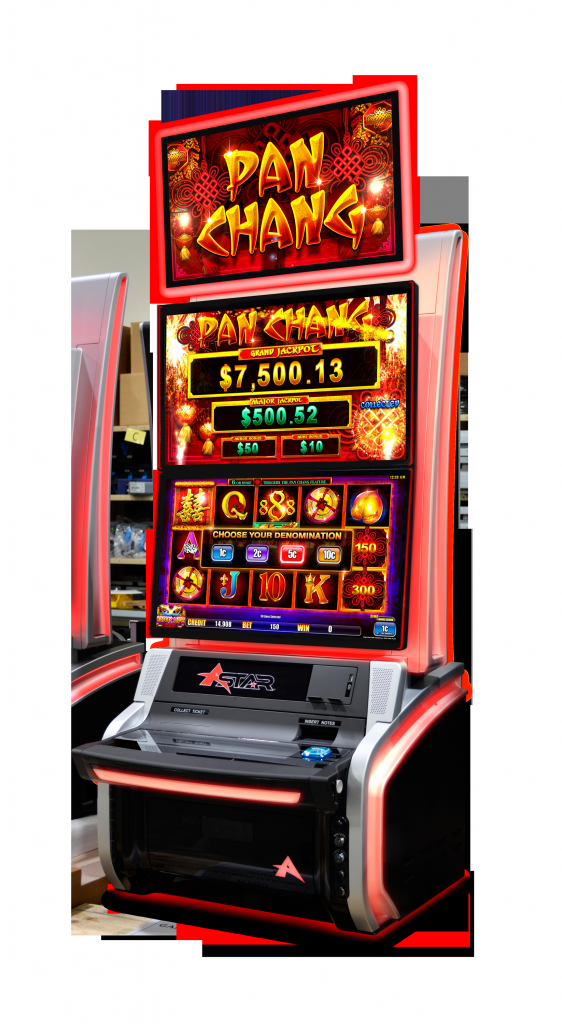 As we emerge from the shadows of COVID-19 it's time to revamp your gaming floors with the brand new captivating A-STAR cabinet by Ainsworth.
The A-STAR takes Ainsworth to the next level with a meticulously crafted cabinet that encompasses a sleek, modern, modular design, a spectacular dual screen format, dynamic LED lighting, and a state-of-the-art LCD touchscreen button deck.
The new A-STAR cabinet flaunts a unique and elegant design that integrates effortlessly with any décor. This cabinet takes design to a whole new level with an ultra-thin form factor, providing genuine space integration and an element of futuristic luxury, elevating their surroundings with stellar picture quality and newly added gaming features.
The A-STAR has launched with the exclusive new brand Pan Chang! Pan Chang, a Chinese traditional decorative knot is also the Buddhist conception of continuity and the origin of all things. The series introduces the 'Pan Chang' Feature; a collection of 'Pan Chang' symbols where credit prizes, bonus prizes and the major progressive can be won. With three games approved in the brands portfolio – Long and Happy Life, Endless
Fortune and Guan Yu, it's sure to bring excitement to any gaming floor.
Complementing Pan Chang, the next exclusive A-STAR brand is Rise Up! Rise Up encapsulates a multiladder feature with two jackpot progressive levels and two scalable bonus prizes. The Rise Up feature includes multiple awards during the ladder feature with chances to win the progressive jackpots. An additional free games feature provides an attractive feature hit rate desirable to players. Born Free and Wizards Wand are the first two games in this brand and are sure to keep players enthralled.
Ainsworth continues to develop its product portfolio with advanced technology and software that delivers aesthetically pleasing art and engaging content. The launch of A-STAR and two strong brands, Pan Chang and Rise Up aims to support current customer gaming floors and diversify business model
---
Overcoming remote challenges
ALL IN GLOBAL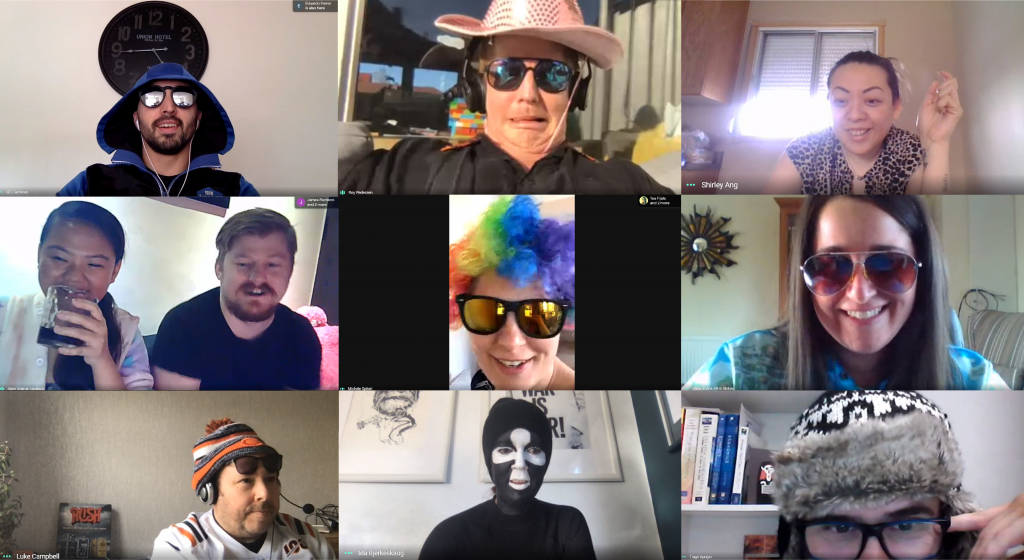 Our business model is well equipped to handle this situation as all our operations are online. Attending and exhibiting at conferences is part of our DNA as we like to meet our clients around the world and we definitely miss the offline networking.
Our company has always been promoting a flexible digital work culture and working remotely has been the safest option for some of our staff. In order to support our clients with the best possible service we also offered free COVID-19 related translations so they could communicate effectively in such an important time.
Over the years we have become a one-stop-shop for language solutions you can bet on, including content writing, multilingual SEO and audiovisual services but translation and localization remains our most popular service. We added esports as a sector of specialisation a while back and this has brought us a good amount of business in 2020. Copywriting for the US has been another important area for us this year, especially for sports and sportsbetting.
We have also upgraded our tech in order to become more compatible with the content management systems of our clients. They can now connect their backends with our translation management systems and simply select which pages they want to have translated into any of our 70+ languages. This makes the localization process much easier and more efficient.
As a company that was always looking forward to the next iGaming conference it has been a big challenge for us to not be able to travel. We have tried to compensate by hosting casual networking events online like a poker tournament and a chess tournament. This was great fun and we donated a small amount per player who joined, to a charity which the winners could choose. We are very happy to announce that the PAI League is up and running again in Malta, this is a football tournament hosted by All-in Global and Pentasia and engages hundreds of iGaming professionals every week. You might also have noticed our monthly webinar-orama which is a blog post on all-in.global/blog where we present an overview of all the online iGaming events.
---
APE to become a repairing and service hub
APE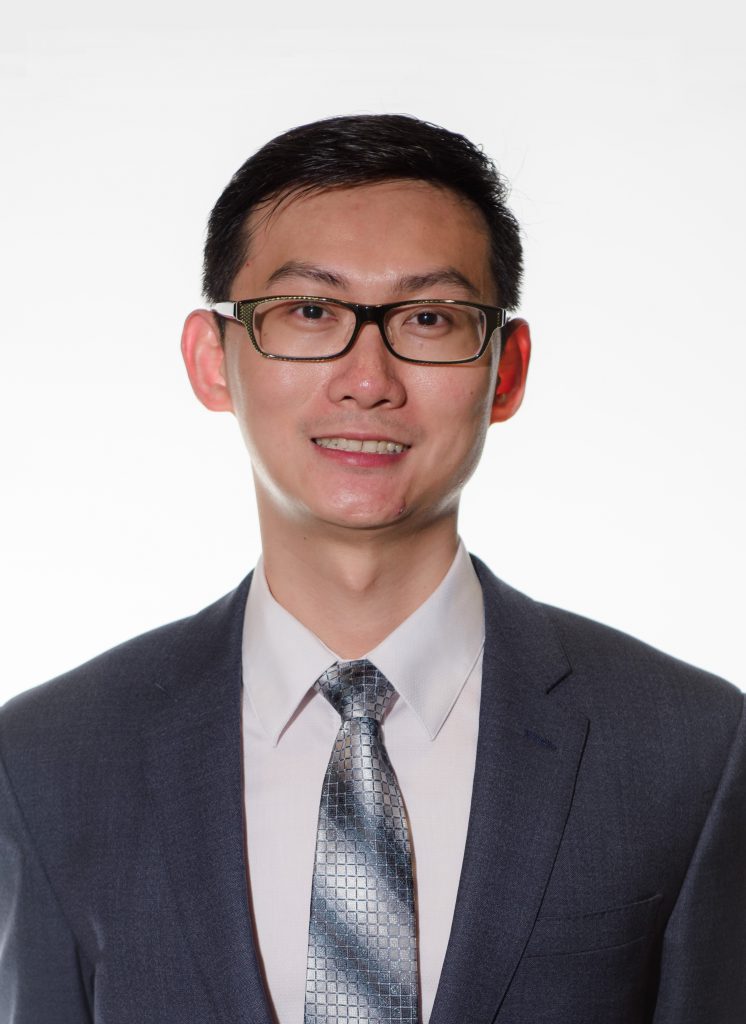 Since the establishment of its repair centre in 2012, Asia Pioneer Entertainment Holdings Limited (APE), a Macau Gaming Inspection and Coordination Bureaus (DICJ) licensed electronic gaming machine agent, has been providing various repair services and selling electronic gaming machine parts to different casino operators in Macau and SouthEast Asia. APE used to be widely known for technical sales and distribution of electronic gaming equipment.
In fact, the group's revenue generated from repair services has leapt 24.2 percent from FY2017 to FY2019. Moreover, APE has become the authorized repair centre for "TransAct," the ticket printer professional since December, 2017.
In 2019, APE was awarded an ISO 9001:2015 certification for its repair services of electronic gaming machine parts.
From 2012 to July 2020, there were over 17,000 items repaired and maintained by the APE repair team, including monitors, power supply, slot MPU boards and SAS system boards. "Chance favors the prepared mind." said Mr. Vic Ip, Assistant General Manager of Technical of APE.
Although the epidemic and suspension may have had an adverse impact on the company's business in recent months, the APE repair team perseveres in providing support to the operators, including repairs of monitors, power supply, MPU boards, button panels, bill validators, printers, etc.
In addition, the team has seized the chance to start projects that have been prepared for a period of time during the epidemic outbreak. One of the projects is a "One-for-One Replacement" scheme.
Under the scheme, the faulty parts, or monitors, of gaming equipment will be replaced from APE's stock, instead of being sent to the repair centre.
It undoubtedly will help with the operators' immediate needs and save time. Apart from the scheme, the APE repair team is looking to increase the coverage of repairing categories, such as CCTVs, IT servers, PC and Switch, Walkie Talkie, Mobile Phones, TV, etc. "It would be another milestone for our team. All we are anticipating now is to meet our clients and new friends after the epidemic's gone.", Mr. Ip concluded.
---
Aristocrat joins Covid-19 aid efforts
ARISTOCRAT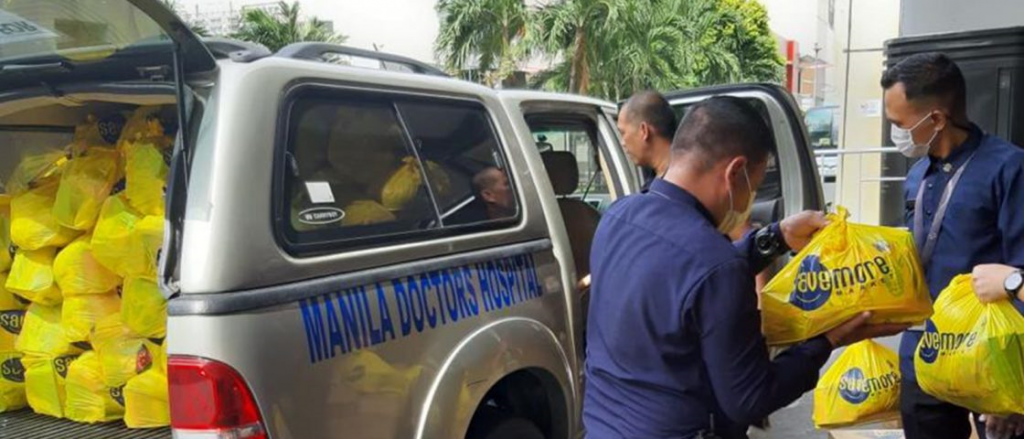 At Aristocrat, we believe in giving back to the communities where we live and work and also contributing to initiatives that reflect the values of Aristocrat and those of our employees.
As the spread of COVID-19 mounts globally, The Philippines has taken strong and decisive action to temper the reach of the virus through country wide lockdowns. The containment effort is strengthened by the dedication of Doctors, Nurses, and other front-line health workers, providing medical support to those afflicted across the country.
By partnering with the City of Dreams Casino and utilising their transportation, Aristocrat were proud to donate 1,700 food packages to medical infrastructure sites across ten Hospitals and Medical Centres for use in providing for staff, family and the communities in which they operate. City of Dreams has also worked with local hospitals at Makati Medical Centre, UP PGH and St Luke's Medical Centre, to provide complimenting medical supplies and food donations for staff while throughout the crisis.These food packages were distributed in the area of Paranaque in Manila to enable the community, staff, and families to have access to essential food ingredients such as pasta, rice, canned fish, and meat during the country-wide lockdown.Lloyd Robson, General Manager of Aristocrat (Asia-Pacific) said, "We know this is a challenging and unsettling time for the local community of Paranaque and we wanted them to know that they are not alone, and together we will get through this. We're committed to helping wherever we can, and this is just one way that Aristocrat is giving back to the communities in which we live and work."
---
Up for a sustainable future
BBIN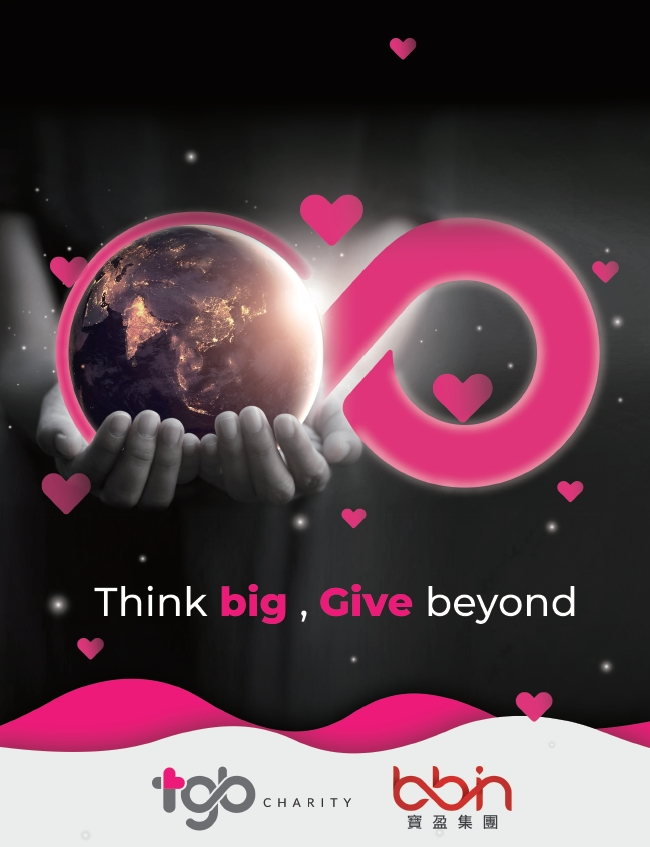 Founded in 1999, BBIN has dedicated itself to the development and innovation of new technologies and system software. BBIN provides its professional platform integration services throughout Asia, including China, Japan, South Korea, Vietnam, Thailand, Indonesia, Malaysia, the Philippines and more. Currently, the company has successfully provided the market with 14 types of live casino, 40 lottery games, over 100 casino games and more than 50,000 sports betting products per month.
Crossing the twenty-year milestone and moving toward the next from 2020, BBIN demonstrates its ambition for sustainable development and growth. It is actively expanding and branching out to collaborate with world-renowned brands in different fields. This includes world champion car-racing team Theodore Racing/Prema, famous football clubs Dortmund, and Ajax.
BBIN has also become a long-term supporter of eSports since 2019, forming global partnerships with various eSports clubs including MAD Team, and NOVA ESPORTS. Moreover, BBIN foresees the importance of corporate responsibility and founded The Gaming Beat (TGB) charity brand to help raise awareness on different topics. BBIN has brought together the world's Top 100 DJs to voice their support for charity and worked with Trees for the Future and Water.Org to promote environmental protection. Through these collaborations, BBIN connects with the world beyond Asia, hoping to give back to the society and build a better world for everyone.
BBIN welcomes collaborations from all the world, and provides the advantages of professional resources to partners who aim to map out their business in Asia. BBIN is ready to show the world its capability of bridging the eastern and western iGaming market. It will continue to communicate its core principle of "growing with partners" and hopes to light up a bright future with its worldwide partners.
---
Diversifying products
BLUE TECHNOLOGY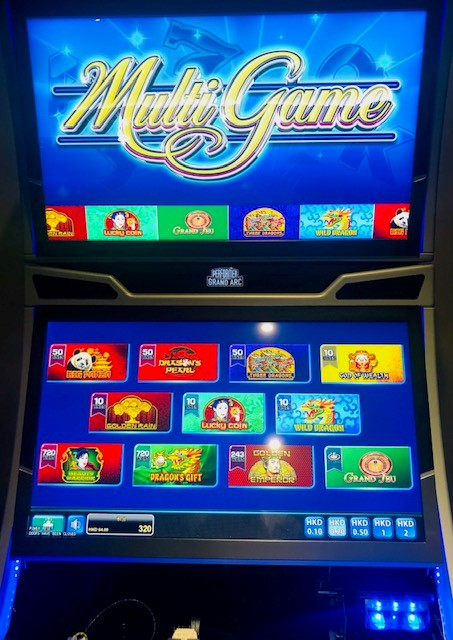 Blue Technology remains committed to understanding local requirements and working with our partners to develop games and solutions for ease of business, while streamlining game conversion. One such project recently DICJ approved is with Amatic, where we developed 10+1 games on the machine hard drive, giving the operator the choice to select any one of these ten games + one feature game configuration.
Blue has also been working with partners around the globe to expand our product representation through diversification. Our partners include casino chips, table cashbox verification and automation, remote gaming solutions, industry leading technology software developers, ticket and/or cashless transaction redemption terminals, virtual sports provider, COVID staff access & guest entrance temperature control and automated cocktail dispensers.
It is worth a mention that partnering with game providers and establishing additional diversified partners, has its fair share of challenges as this can take up to four or five companies who offer the same products, to determine which one is the right partner with the appropriate products to meet our operators needs and serve their customers' expectations with quality offerings.
Blue Technology remains committed with our partners to deliver sound developed products, while maintaining competitive pricing, by keeping our margins lower than the industry normal throughout the good and tough times as part of our longer term distribution strategy, we believe this shows a deep company commitment as a long term distributor within our Asian markets.
---
Setting the gaming standards
BMM

BMM is the longest established and most experienced private independent gaming certification lab in the world, providing professional technical and regulatory compliance services to the gaming industry since 1981.
At its core, BMM is a systems-expert company that has provided consulting for and tested many of the largest gaming networks and systems over the last 38 years. In addition, BMM has been successfully testing and certifying the full scope of Class III casino products for over two decades.
BMM authored the first set of independent gaming standards in 1992 and the first set of online gaming standards in 2001.
BMM employs some 400 people in 14 global locations and serves over 460 jurisdictions.
BMM's world headquarters are in Las Vegas (USA) with offices in Moncton (Canada), Lima (Peru), Buenos Aires (Argentina), Barcelona (Spain), Bologna (Italy), Vienna (Austria), Krakow (Poland), Bucharest (Romania), Midrand (South Africa), Melbourne and Sydney (Australia), Macau (SAR, China) and Singapore.
---
Sports betting but BIGGER
COLOSSUS BETS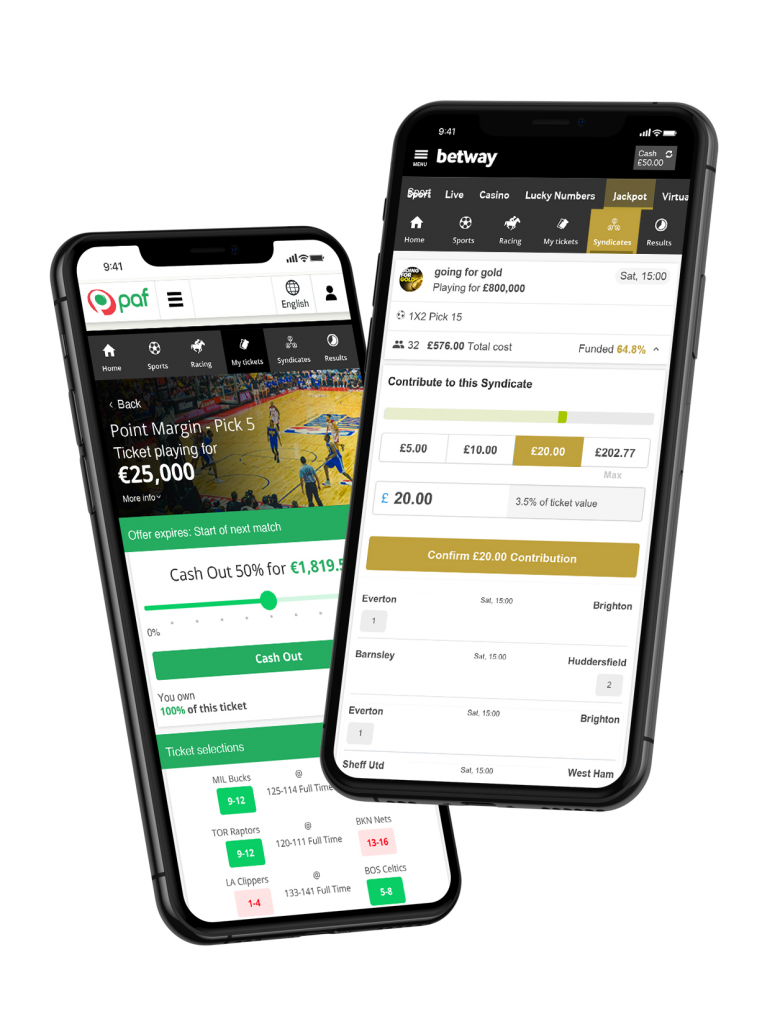 Colossus Bets is a multi-award-winning provider of global sports jackpot pools and pioneer of Cash Out and Syndicates 'crowdbetting' functionality. The company's always-expanding content portfolio currently covers football, NBA, NFL, ice hockey, tennis, British & Irish horse racing, darts and esports.
Colossus jackpots are today available in at least 30 currencies and 25 languages and have received bets from players in over 100 countries since inception. With a global B2B distribution network joined by the likes of bet365, Betway Africa, Mr Green and Paf, Colossus' lottery-size prize guarantees, leg-by-leg Cash Out, Syndicates 'crowdbetting' and FreePlay features are hardly news to the world. They are nonetheless essential features of the modern jackpot pools user experience – and did we mention the over 80 million bets processed and £160 million paid out in prizes and Cash Outs to date?
Colossus also holds an extensive patent portfolio in relation to its Cash Out functionality. In 2019, the company entered its first Cash Out patent licence agreement with bet365 in the US so patent protection for this must-have feature in what is currently the most talked-about growth region for betting and gaming is another topic to pick up with the Colossus team.
Last but not least, Colossus takes a strong stance on corporate citizenship. The company's explicit mission is to amplify the sports fan experience with a product ethos that emphasises responsibility towards its customers, engagement driven by top quality sports content and organic, social interaction within the sports fan communities. Colossus' official charity scheme, Conscious Colossus, supports charities in the areas of sports, racing, gambling education and broader community with funding, volunteering and awareness initiatives.
---
CPI introduces Simplifi
CRANE PAYMENT INNOVATIONS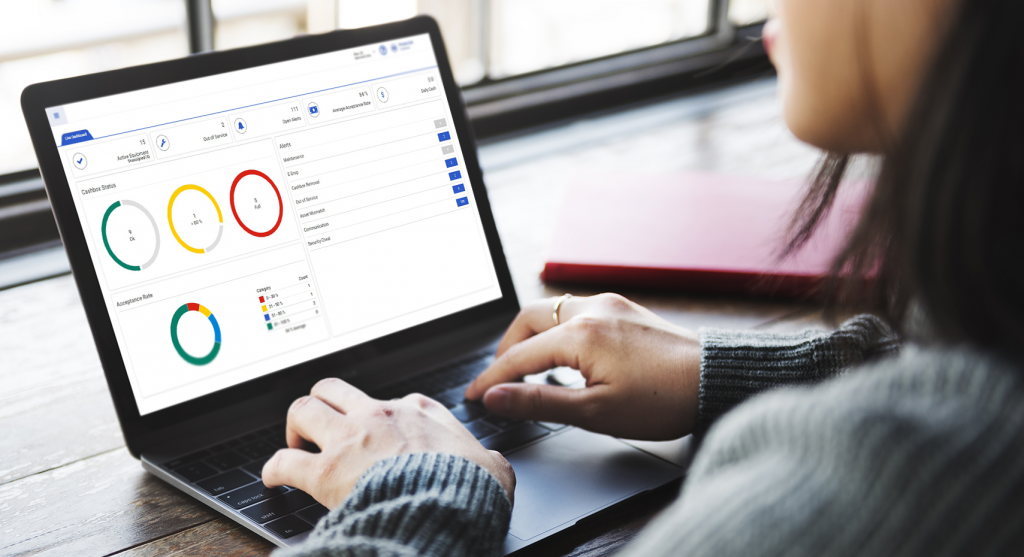 Crane Payment Innovations (CPI), a Crane Co. Company, has released Simplifi, cloud-based software for route-based gaming operators. By extending into the distributed gaming market, CPI is adding to their existing network of 1 million managed machines.
Simplifi is a GLI-approved, cloud-based platform that delivers real-time payment device and route management insights to route operators. Simplifi connects with the SC Advance bill validator and the Universal Connectivity Box (UCB) to enable operators to remotely manage cash box allowances and machine health. Simplifi complements the CPI casino management software, Easitrax Connect, which provides operators access to real-time casino floor data.
"CPI has over 10 years of experience managing distributed assets across multiple industries," said Brian Wedderspoon, Vice President for Gaming at CPI. "The first of its kind for route-based operators, this software offers live cash and machine performance data, dynamic route scheduling, machine optimization, and end-to-end cash accountability."
Simplifi provides increased efficiency and route visibility through:
Dynamic route scheduling and dispatch to remove guesswork from route planning Real-time alerts and device insights to prioritize machine maintenance
Live cash and machine performance data to make informed operational decisions
Remote management and device updates to eliminate unnecessary service calls
Mobile service applications for on-the-go accessibility
End-to-end cash accountability for increased visibility on your earnings.
---
Improving efficiency and security
GIESECKE+DEVRIENT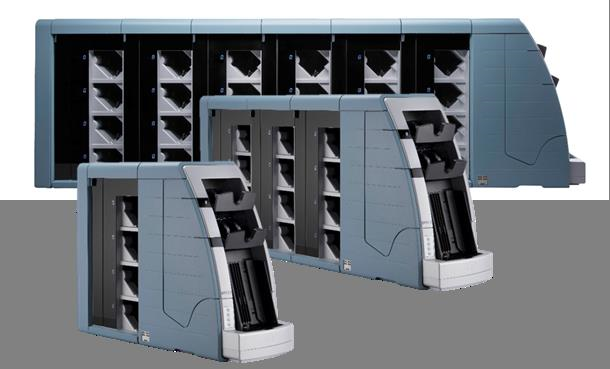 Australia and New Zealand, like the Asia Pacific region have had a challenging start to 2020, with catastrophic bushfires in Australia followed by the Corona pandemic. The impacts of these unexpected events such as social distancing and travel restrictions have caused changes in consumer and business behaviours.
"Casino and gaming venues are seeking further efficiency in their cash handling processes," says John Scheller, General Manager, Giesecke +Devrient (G+D) Australia, New Zealand. "Over the past 20 years, we have been developing solutions for casinos of all sizes and with varying processing needs; from single to multiple currencies, TITO and voucher processing as well as cash room management software and global gaming system interfaces."
"Our aim is to align technology to meet the specific needs of casinos and regulators. Based on global best practice, we provide solutions that improve efficiency and security across all processes within the currency cycle and reduce the costs of cash handling."
Mr. Scheller states, "I am thrilled to announce our next generation, modular BPS C5 with higher throughput, multi pocket configuration, advanced sensors, increased flexibility and features, including serial number reading, multi-currency, TITO ticket reading. Utilising G+D's BPS Connect Casino (BPSCC) software, compatible and with casino cash management hardware and software results in a significant increase in productivity and can be implemented with minimal integration effort!"
G+D's casino solutions are backed up by reliable service and support models to ensure optimal performance.
---
Award-winning loyalty
EVERI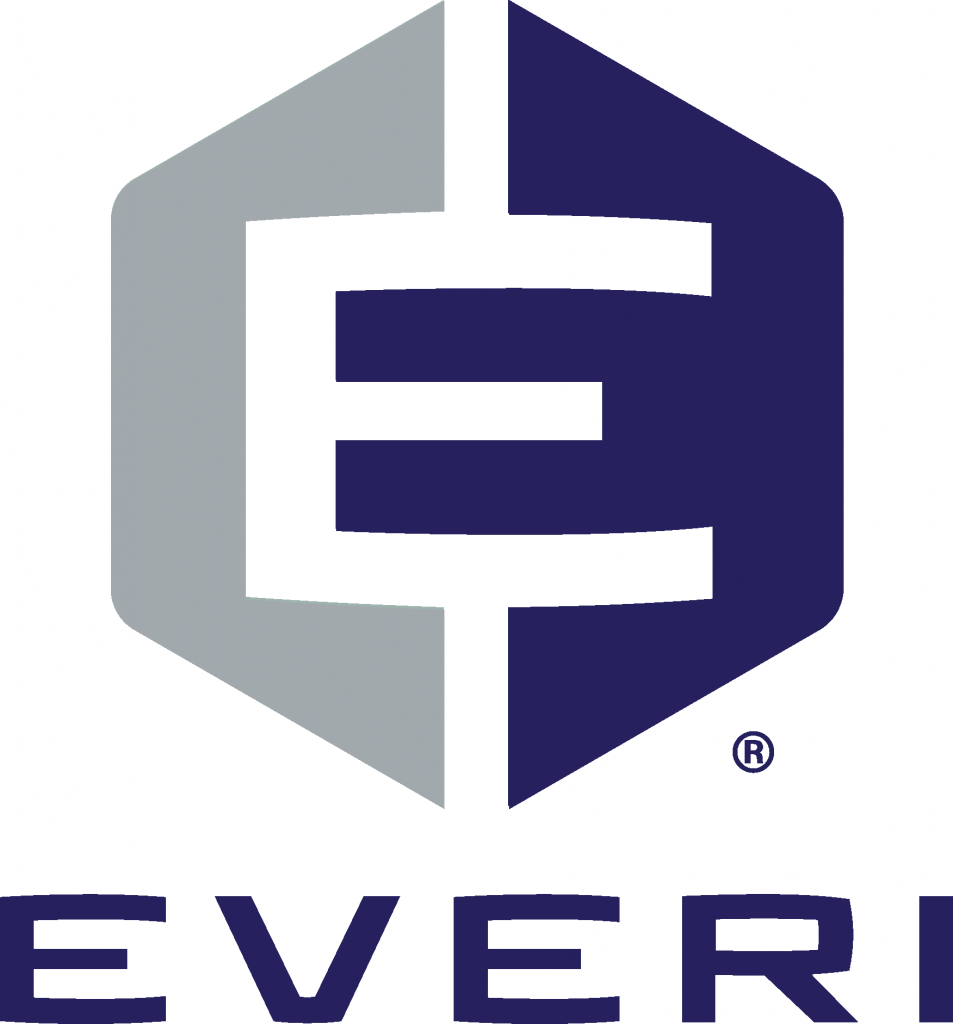 Everi is the casino gaming industry's only single source provider of gaming products, financial technology and loyalty solutions.
The company's "Digital Neighborhood" of solutions is designed to seamlessly connect through Everi's expansive and secure network and serves to optimize visibility, functionality, and usability for casino operators worldwide. The focus is on bringing customer-centric features to loyalty and cash operations, which ultimately serve to enhance the player experience
Everi's award-winning loyalty platform is a critical bridge between its operator-centric financial technology solutions and its player-centric gaming solutions. This platform consists of three key products: the enrollment kiosk, the promotional kiosk, and the Everi mobile app. These premium products are uniquely designed to engage new and existing players, creating a seamless and exciting experience that compels players to join the operator's loyalty program with the promise of even more fun, from gaming and dining to hospitality and entertainment. Promotions, drawings, and other marketing campaigns are configured using an intuitive control panel, ensuring a smooth user experience.
Like banks, casinos and gaming venues are required to comply with strict Anti-Money Laundering (AML) regulations and standards. Because of the unique nature of gaming operations, maintaining the absolute highest level of compliance can be extremely time consuming and labor intensive.
For over a decade, Everi Compliance has been the gold standard for AML compliance across the gaming industry as it provides real-time tracking for all transactions on the casino floor, Know Your Customer (KYC) capabilities, and integrates with all major casino management systems. The system also completes, files, and archives forms required to comply with jurisdictional reporting requirements.
Everi Compliance is used by hundreds of gaming operators around the world and is the most widely used and sophisticated type of software available in the casino industry.
---
Hey Sushi!
HABANERO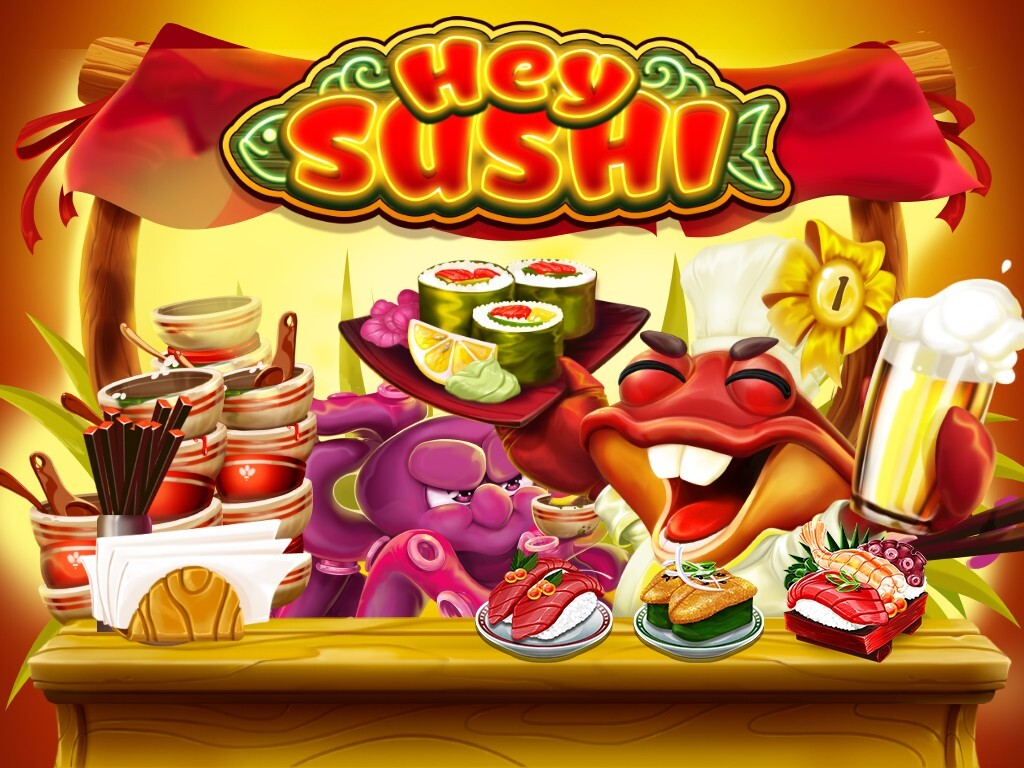 2020 has been a tumultuous year for the global economy, and our industry is no exception.
Retail and land-based outlets have been hit the hardest, with online focused operations needing to quickly revamp their casino catalogues to retain engagement.
With games that offer the entertainment factor which has become so important this year, our ongoing commercial expansion has further extended our player reach across a range of key markets in Europe and Latin America. With the likes of Rush Street, Playtech, GAN and BetVictor coming aboard – we're excited for the year ahead.
Thanks to the hard work of our talented development team, many of our clients will also benefit from access to Habanero's latest action-packed slot titles. We recently served up Hey Sushi, a luxurious treat for discerning slot fans whose appetite for premium content will no doubt be satiated.
The simple, yet exotic high-volatility release, sees a delectable feast of sushi-themed symbols cascade the 5×3 grid as Habanero's signature dish of flawless mechanics and its pitch-perfect soundtrack are showcased with every spin of the reel.
Another recently launched player favourite, Wealth Inn, brilliantly displays all the timeless features of the classical gaming experience – and has proven to be one of the most popular recent additions to our 100+ portfolio.
With a curved 3D display evoking the nostalgia of land-based slot machines, it has established itself as the perfect alternative for offline players readily awaiting the return of their favourite vertical.
This latest title also features Habanero's versatile Jackpot Race functionality, which fuses both the logic of a poker-style pot, with a must-drop jackpot solution.
In a market crowded with studios competing for players spending less, innovative new products are the key to success. With our signature content proven the world over, we're here to ensure that by hard work and innovative game development we keep our operator partners ahead of the curve.
---
X-Table coming soon
IDX GAMES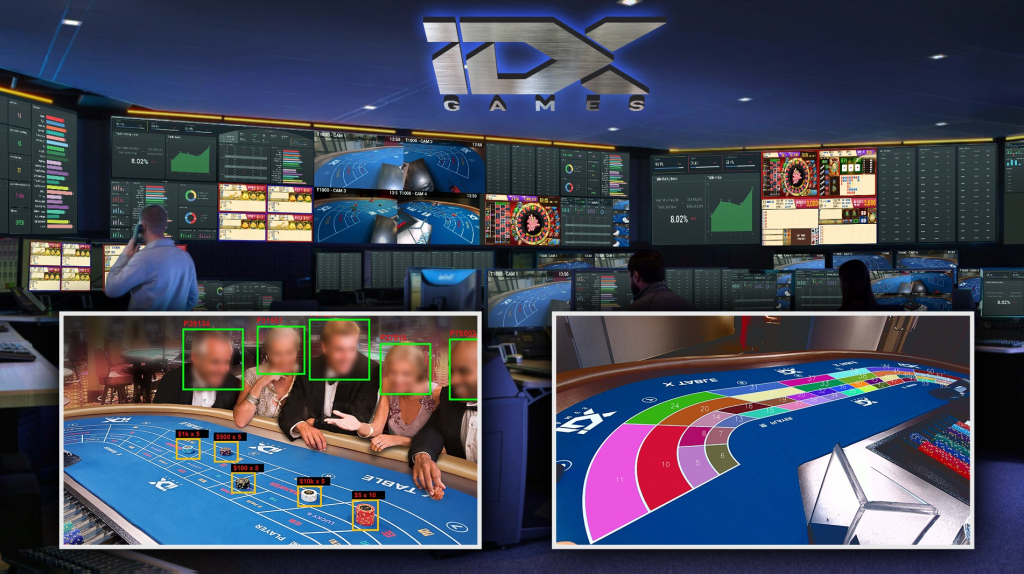 2020 has been a challenging year for IdNerd, although we have hunkered down, concentrating on development with our parent company idNerd Studios.
While IdNerd now focuses on the creative content side, IDX will focus on bringing innovative customer centric gaming concepts and products to the market.
In Macau, we have our X-Stadium ETG product in association with LT Games, which drives excitement, marketing content and revenue for most major casinos and we are soon to launch our live table games product X-table. Outside Macau, our latest install at the new Hoiana Resort Danang, Vietnam is our first ETG integration with Interblock.
At Hoiana we incorporated our X-Trend scoreboard for ETG, a product we originally developed for traditional table games and which forms part of our intelligent X-Table Product.
X-Trend is our customer-centric dynamic display system that focuses on revenue growth through game trends, player activity, entertainment and marketing. It can be installed on any table game and customised to any jurisdiction and venue. Not only can it speed up play, but it interacts with players' superstitions and drives more theatre and game play through some unique trademarked features.
X-Table is the only modular open platform tables system offering a fully closed loop solution, from players to table, to back-end management, with actionable outputs, data collection and data processing rule engines, it will offer a powerful tool to send outputs to players, staff and management operations.
Our live computer vision tracking of players and bet chips, allows tracking of carded and non-carded players and links to our real time control centre, with a live dynamic view of the floor, pits tables and players.
Fortunately, we have had immense interest from the progressive casinos this year, so will continue refining our products to ensure we deliver satisfaction to our customers.
---
Player-driven performance
IGT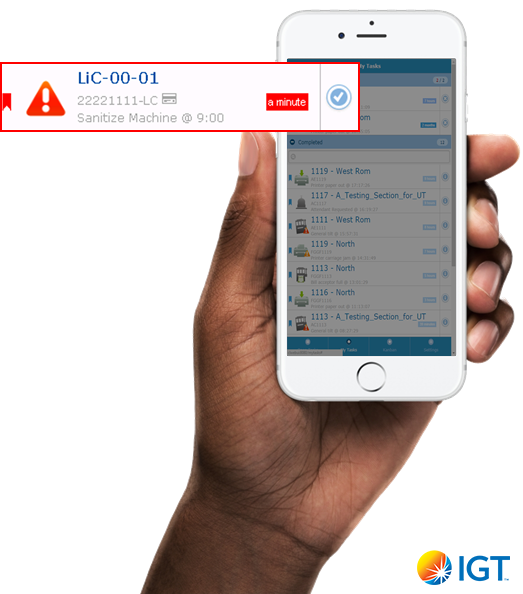 IGT is the world's leading designer, manufacturer and supplier of gaming system solutions, games and slot machines.
As the COVID-19 pandemic has heavily impacted the gaming industry, health and safety is now top-of-mind for casino operators and players alike.
Our customers are asking how they can provide safe and sanitised gaming areas for their players while still offering a comfortable, convenient and enjoyable gaming experience.
While there isn't a one size fits all solution, IGT already provides proven solutions for a more contactless and safer experience:
IGT's ADVANTAGE solution offers a comprehensive cashless gaming experience that reduces cash handling for casino players and staff – lowering costs and risk while providing a safer environment for employees and customers.
IGT's Mobile Responder solution – available with ADVANTAGE – enables venues to keep on top of sanitisation, as it can be configured to automatically recognise and report events on the gaming floor. For example, when a carded or un-carded player cashes out it notifies floor staff to sanitise their machine.
As a result of the COVID-19 pandemic, IGT has adapted its roadmap of games across Asia Pacific to focus on the best performing games that we know players enjoy – to boost your player visitation and revenues.
In ANZ, IGT's FireBall has been a consistent performer and offers a 'Hold n Spin' feature with a twist – line play and free game features can be triggered together.
In Asia, the performance of Ying Cai Shen keeps growing because of its player-favourite game play features: Expanding Reel Matrix, Gold Coin collection mechanics, Hold-and-Respin and Lock-and-Respin jackpot features.
---
Jade introduces nQube's AI solutions
JADE ENTERTAINMENT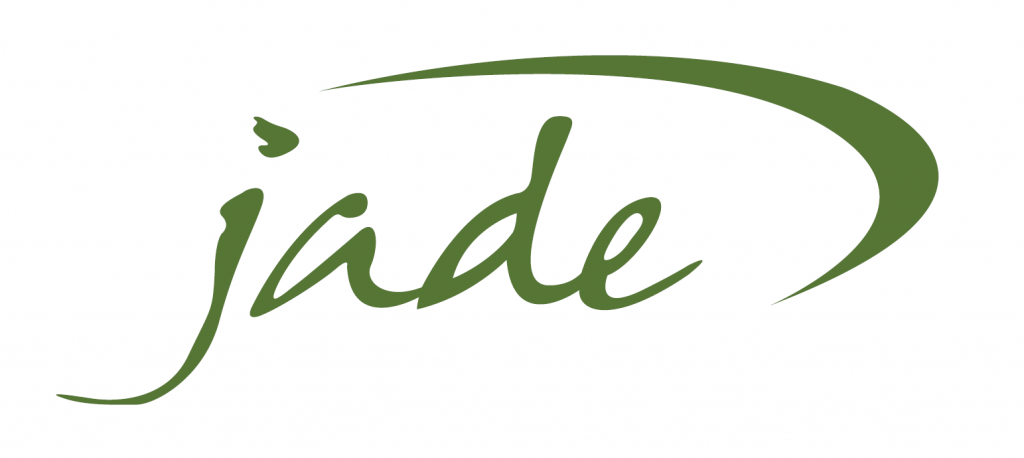 Jade Entertainment and Gaming Technology is introducing nQube Data Science to the Asian Gaming Market.
nQube specializes in artificial intelligence solutions to challenging data-driven problems in the casino industry. Our in-house developed AI system drives our flagship Reel AI casino optimization solution and other technologies. Reel AI is a powerful AI-guided optimization platform designed to find the best possible mix of slot machines or online content to present to players. Reel AI is carefully tuned to the preferences and behavior of each casino's unique player base.
A secondary spatial optimization component determines the optimal arrangement of games subject to physical or online real estate. This component optimizes the location of content by taking into account the effects of different game locations and making the best content available to your players. Reel AI learns the playing style of multiple player segments and discovers trends in the data to optimize the content and arrangement of games.
Advanced AI-Powered Segmentation – Core to Reel AI are AI-driven segmentation algorithms that segment both players and games. The segmentation scheme maximizes similarities within segments and highlights differences between them. These behavior-based player profiles can be combined with demographic information to help retain loyal customers and attract new players. Reel AI generates a model of game utilization by player segment, game segment, and time. It then optimizes the casino by matching the segmented player groups to their preferred machine categories by varying the mix and location of content. Both the player segmentation and game segmentation technologies can be decoupled from Reel AI and used independently. This information can be used to understand player game preferences to aid in purchasing of new game content, and to market specific games to specific player segments.
---
JCM Global and Cash Processing partner on cash handling
JCM GLOBAL

In a move that will bring further efficiencies and business intelligence to its customers, JCM Global has selected Cash Processing Solutions (CPS) as their partner of choice. JCM and CPS executed a master distributor agreement which enables JCM to supply advanced high-speed count/sort equipment and cash management software in North America and other casino gaming markets.
This partnership is the latest example of JCM continuing to expand their product offerings to benefit its customers, and it brings end-to-end cash handling to casino gaming.
JCM will represent CPS's software solution, ECM Edge, and its count sort machines, including the technologically advanced 7000i Edge, V Edge, and X Edge. Combining CPS products with JCM's ICB Intelligent Cash Box and FUZION systems, JCM now offers its customers a complete count room solution for more visibility over the operation, increased efficiency, and enhanced security.
"Combined, JCM and CPS have more than 125 years of experience in cash management solutions. Bringing this level of experience and integrating our technology portfolios together benefits JCM's customers, allowing them to capitalize on the strengths of JCM and CPS, save time, save money, and gain greater insights into their overall cash management operations," said Dave Kubajak, SVP Sales, Marketing, and Operations for JCM.
"CPS is delighted to partner with JCM as its master distributor in North America. This partnership is the result of JCM's recognition of CPS' investment in the multi-year development of its new software and hardware product solutions for the casino count room as well as its expertise globally in supplying Cash Processing Solutions for the Banking sector. The CPS suite of Casino Edge products, when integrated with JCM's ICB and Fuzion systems, will redefine count room efficiency and provide a level of data granularity previously unseen in this sector," said Darren Wick, Managing Director Americas for CPS.
---
Facing the future with confidence
KANGWON LAND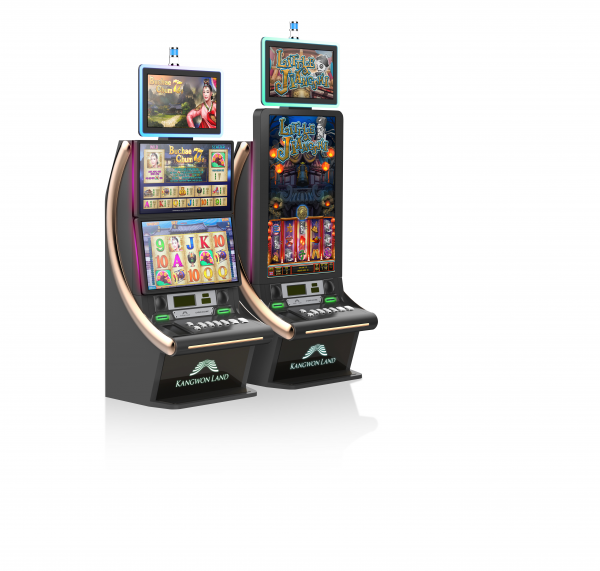 Kangwon Land is a public company that owns and operates the largest casino in Korea. The casino is the only one in the country to permit entry for Korean nationals as well as international guests.
The name "KL Saberi" is a brand that refers to the EGM business division of Kangwon Land. KL Saberi has manufactured and successfully installed its own EGMs over the past three years. Stunningly displayed on the floors of Kangwon Land Casino the machines have not only performed very well but pass the reliability and security tests with outstanding results.
Due to COVID-19 we've all encountered effects of the epidemic in various sectors of our society. The immediate future in general will be difficult to predict and we are entering an unknown territory. However, by strengthening the security of electronic gaming machines and increasing the overall quality of our products, the result could only be breathtaking.
Our board of directors and the executive committee have recently pledged their full support to KL Saberi. During a recent interview with our CEO, he said; "We do not know what will happen in the future," and added, "We are focusing on developing EGMs to target global customers. Our games are currently in operations in five casinos in Korea and the Philippines and further machines are being supplied to Asia.
In addition, from 2021 onwards, the company aims to target casinos in Latin America, Europe, Africa, and Far East Asia.
Currently, there are 160 EGMs installed and operating in Kangwon Land Casino, and a further 100 units will be added by November 2020 to increase the number to 260 units in 2020. Among the lineup, BUCHAECHUM 77 Part II, which has a Korean theme with traditional costumes and dances, has been particularly popular with customers. In March, distributors from Mexico and Argentina visited our head office in Korea with hopes to deliver KL Saberi EGMs all over the world.
---
All Aboard in Asia
KONAMI
Konami Australia has launched " Ba Fang Jin Bao," a new 4-level link progressive package to Asian markets.
The "Ba Fang Jin Bao" game is on the Concerto Stack cabinet with 4 K graphics. Both game titles are now approved in Macau, the Philippines, Malaysia, Vietnam and Cambodia and will be approved for Singapore soon.
Konami is also launching "All Aboard," another new progressive package (1 level link, or SAP) plus four fixed amount bonuses with multi-denominations. "All Aboard" is also on the Concerto Stack cabinet with 4K graphics. Six or more train symbols trigger a Stay & Spin feature.
It's a highly volatile game with popular 'Repeat Win' elements during the bonus game feature. Over 5,000 "All Aboards" have been installed across Australia and New Zealand in the last two years. Available Games are "Dynamite Dash" and "Piggy Pennies." Both game titles are now approved in the Philippines, Malaysia, Vietnam and Cambodia and will be approved for Macau and Singapore soon.
---
Matsui introduces antimicrobial chips
MATSUI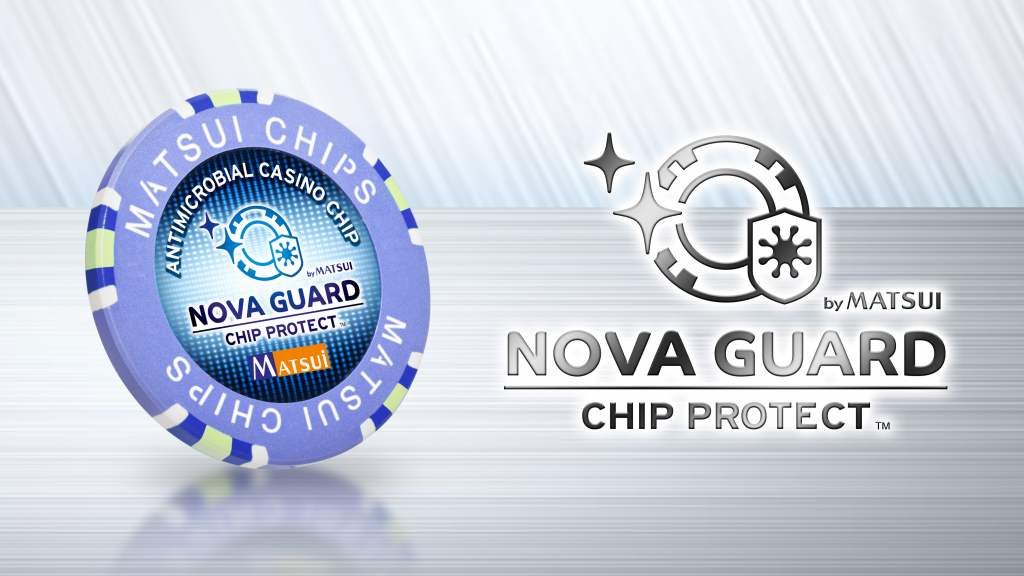 The Matsui Group are pleased to announce the release to market of their latest innovation in specialist chip manufacture with the launch of Nova Guard Chip Protect.
Matsui Chips, including Nova Guard Chip Protect, ensure any part of the chip coming into human contact in the casino is antimicrobial therefore stopping the growth or spread of microorganisms.
It has the identical feel, weight and quality finish that has come to be associated with any Matsui chips, but with antimicrobial material added in the plastic rim and centre decal whilst still allowing all the same security features and design additional options to be uniquely tailored to your casino.
Due to the lack of specific testing ability worldwide during the pandemic, to protect gaming staff and players in the fight against COVID-19 under the current situation, Matsui has carried out extensive and certified tests in highly specialised Japanese laboratories on the new Nova Guard Chip Protect chips.
Shigeki Machida, managing director of Matsui Asia Ltd commented "We are very excited to introduce our new gaming chips with added Nova Guard material. Since the start of the global pandemic now over six months ago, we have worked very hard and invested a lot to develop and prepare this product for mass production."
"Whilst the pandemic was moving rapidly from Asia to Europe and then to the Americas, we have seen and spoken with numerous casinos, which had started using their own methods of cleaning and sterilising chips from antiviral sprays to Ultraviolet Sterilizers. Although they may be a temporary solution, they do not come without risk of damaging the individual chips material strength but also changing the chip colours over prolonged use. Our Nova Guard Chip Protect chips will not require any such process, or carry that risk, as the chips own active antimicrobial properties are an inbuilt protection to stop the spread of the virus."
---
More. In One GO
PLAY'N GO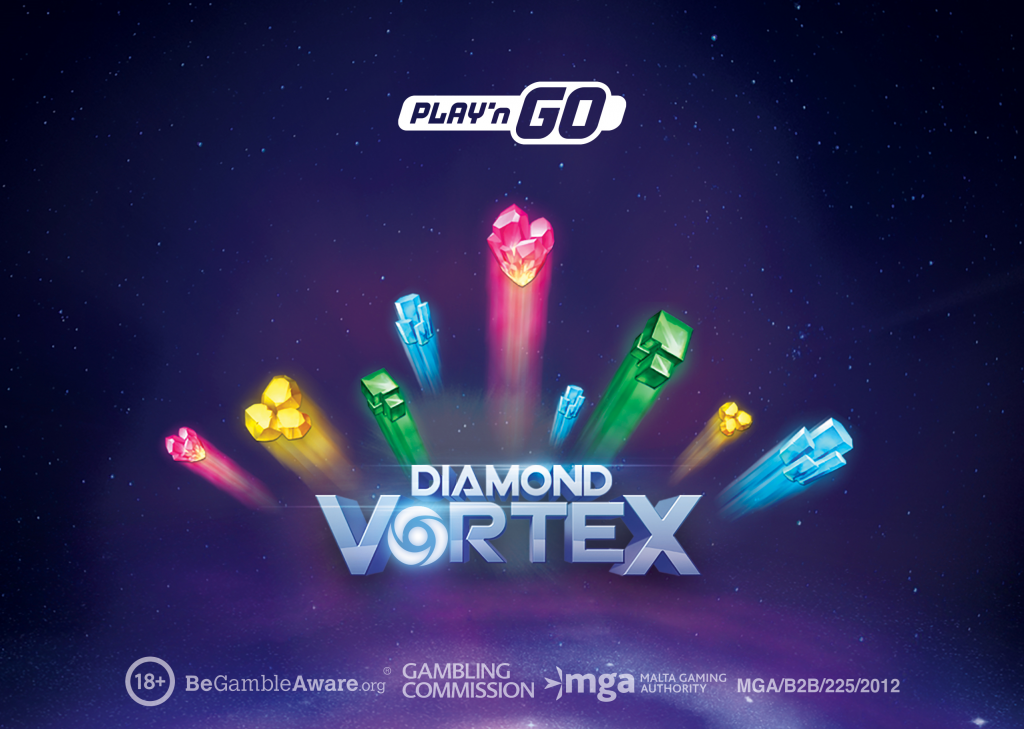 Play'n GO pledged "More. In One GO" for 2020 and they are certainly delivering on that promise. After a landmark year of 40 game releases in 2019, they upped the ante by announcing 52 brand new game releases this year, and they are well on their way to fulfilling that.
Increase in output has not meant any dip in quality either. Rather the opposite – With the equivalent of a game a week being launched by the slot specialists, we have already seen several top-performing titles released into the market.
These titles include Riches of Robin, an adventure slot based on the character of Robin Hood; Shield of Athena the latest edition of their popular Rich Wilde series of games and Rainforest Magic Bingo and Sweet Alchemy Bingo two additions to the bingo titles that have garnered them a nomination at this year's Global Gaming Awards in Las Vegas. It looks like this is indeed the year of more.
This month sees the release of their imaginative new title Diamond Vortex, a re-imagining of the cascading gridslot format that Play'n GO does so well. It is a space-themed game set on a hexagonal shaped grid made up of three rings with a Wild symbol permanently set in the centre.
Diamond Vortex will be released in the same month as Jolly Roger (a pirate-themed slot), and music slot Saxon, showing the variety that this supplier is still injecting into their increased output.
With so many successful titles already to choose from, and plenty more on the way Play'n GO is showing exactly why they're one of the industry's leading slot providers.
---
SA Gaming expands in Europe
SA GAMING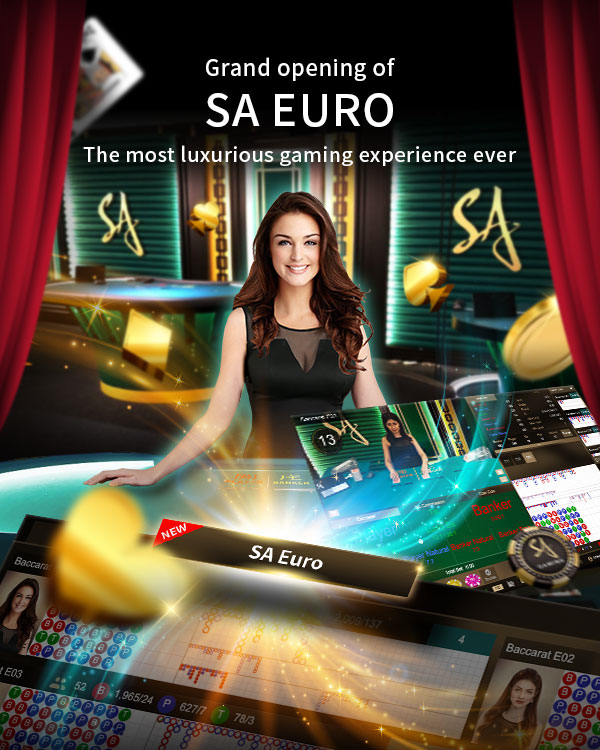 As one of the most successful gaming providers in Asia, SA Gaming has recently made a big step into the European market. It has established a new studio in Europe – SA Euro – to provide popular Live Games including Baccarat and Roulette.
Running a studio from another continent is never easy because it involves immense technical difficulties. The establishment of SA Euro can be regarded as the supplier's major breakthrough, especially under these unusual circumstances. Operating at a Euro-style studio with European dealers, SA Euro will undoubtedly bring a greater variety to the supplier's entertainment portfolio.
SA Euro marks a new standard for studios in a foreign continent. Newly furnished, SA Gaming's European studio is built to the highest standards, with details customised in European style. There is a 24/7 operation team comprised of highly experienced specialists who have been running studios in Europe. SA Gaming's clients can be sure that SA Euro is a truly Euro-style studio.
SA Euro is launched and now provides five Baccarat tables and a live Roulette table. More tables and game types will come soon! They will certainly offer SA Gaming's clients more choices of entertainment.
---
Vietnam installations
SPINTEC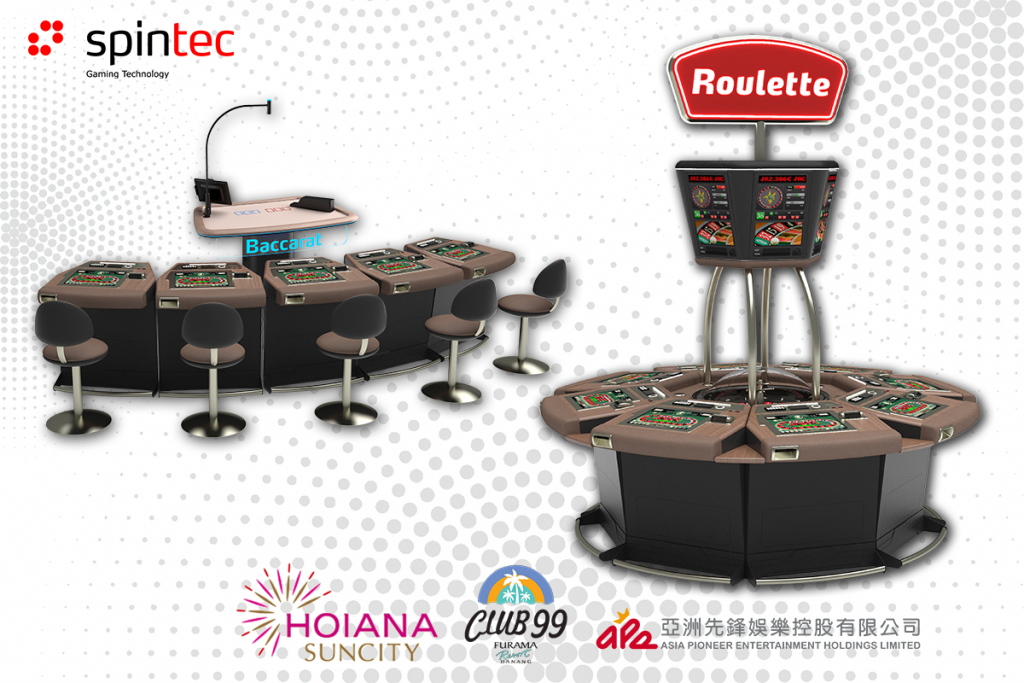 Spintec d.o.o., a Slovenia-based manufacturer of electronic table games (ETGs), recently installed a number of ETGs in two casinos in Vietnam. The ETGs were deployed by Asia Pioneer Entertainment Ltd, the distribution partner of Spintec in the Macau and Asia Markets.
A total of 50 Karma GEN 2 automated roulette, video baccarat and multi-baccarat were installed in CLUB99 Furama Resort Danang on the occasion of its 10th anniversary. It was the first multi-baccarat product of Spintec to be placed in a gaming venue in Southeast Asia.
Karma Baccarat supports multi-gaming technologies all focused on player's comfort and longer gaming sessions. Karma Baccarat will have players immersed in the game for hours by making side bets freely. Furthermore, Karma Roulette comes as automated, virtual or any combination thereof depending on operators' preferences.
In addition, the 8-seated "Karma II" automated roulettes were deployed in HOIANA Suncity located in Hoi An, Quang Nam Province. The automated roulette contains a high-speed winning number reader in order to increase players' excitement in the game. "Karma II" was developed to maximize a player's gaming experience including its table games such as Baccarat, Blackjack, Craps and Sic-Bo, which guarantee longer gaming sessions.
---
Contactless gaming solutions
SCIENTIFIC GAMES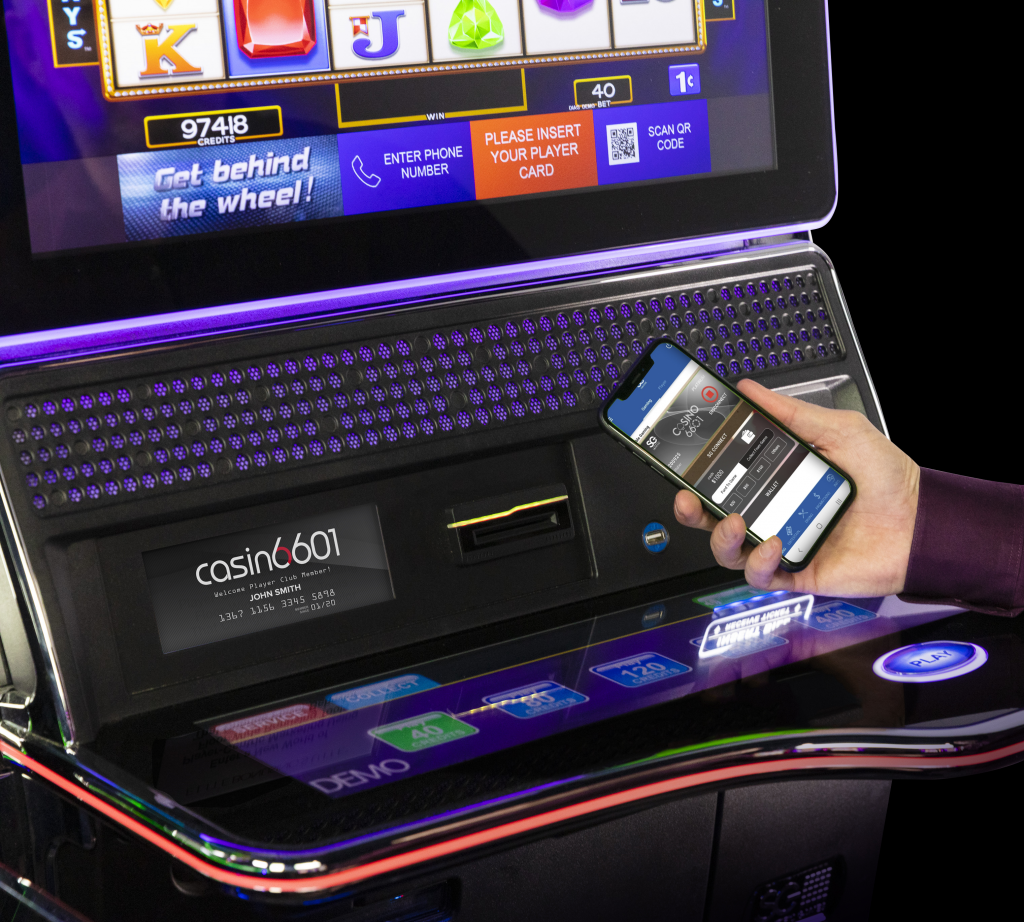 Scientific Games is unveiling a suite of contactless gaming solutions that will aid casino operators in their quest to keep their players and team members safe while maintaining a fun atmosphere. Swiftly responding to the need to develop solutions that support enhanced sanitation protocols and assist with social distancing measures in a post COVID-19 world, Scientific Games developed advanced technology solutions to help casino operators reimagine play for their guests. "Scientific Games has always been committed to innovation, but it is now more critical than ever to develop solutions that help our partners address and adapt to the new normal," said Matt Wilson, Executive Vice President and Gaming Group Chief Executive. "Our suite of contactless gaming solutions enables our partners to deliver a new, yet fun and engaging gaming experience for their players all while keeping them safe. This advanced technology sets a new standard for the industry and is available for our partners now." Scientific Games' suite of contactless solutions includes the Unified Wallet cashless gaming experience, a Social Distancing Module and Automated Game Sanitization.
Scientific Games' Unified Wallet is powering a cashless gaming experience by giving players the power to instantly access funds to play their favorite slots and tables through an app on their personal mobile device. Taking a mobile-first approach, cashless solutions are not only convenient for guests but are also cost effective for casino operators. Unified Wallet eliminates lines at ATMs to withdraw cash or at a kiosk, or casino cage to redeem tickets as well as reducing costs on machine maintenance, including bill validators, ticket printers and ticket redemption kiosks.
The Social Distancing Module provides three distinct features for operators: Dynamic Distancing, EGM Scheduler and Resort and Game Reserve. These features provide further opportunities for casino operators to adhere to the necessary safety measures now required by public health and gaming officials.
Dynamic Distancing facilitates social distancing amongst slot players, disabling all games within close proximity once a player cards in. EGM Scheduler allows operators to quickly upload a list of games that should remain enabled on the casino and even allows them to do so remotely through the use of a Control EGM feature.
Resort Reserve and Game Reserve allow players to reserve their favorite game during their visit allowing them to customize their experience to their preferences all while staying safe.
Keeping casino team members and guests in mind, the Automated Game Sanitization solution eliminates the manual task of searching for games that need to be sanitized on the casino floor by quickly identifying games that require sanitization after active play. Operators can also schedule sanitization at regular intervals for continued sanitization as well as anonymous play.
---
Clean2Play safety tool
TRANSACT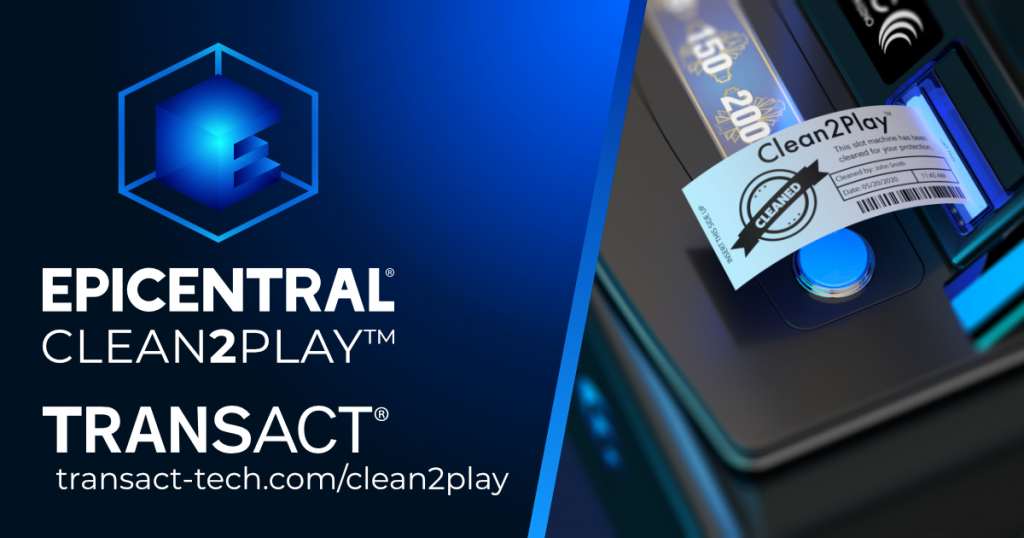 We understand that now, more than ever, it is inherent that we protect our customers and employees and give them the confidence that they are safe when getting back to casinos. As such, we created Clean2Play, a revolutionary casino product that provides real-time printed proof that a slot machine has been cleaned, sanitized and is ready for play.
"Clean2Play is a tool that empowers both players and casinos," said Tracey Chernay, Senior Vice President in Global Casino and Gaming at TransAct Technologies. "With re-openings come new safety standards, and this software solution makes it that much easier for casinos to show that they are committed to protecting players while adhering to the new protocols. Players are also more likely to feel safe and come back when they see casinos are taking serious sanitation measures."
The solution is available as an app that is part of TransAct's well-known Epicentral promotional system, and it is built on Acres 4.0's Clean Machine product, which detects when each gaming machine's play session ends and instantly dispatches a staff member to sanitize the game.
Once sanitation is complete, Clean2Play causes the gaming machine to print a certification ticket, which the casino cleaning staff member then places on the machine or directly over the machine's bill acceptor. Before the next play can begin, the cleaning voucher will be removed from the slot machine allowing casino guests to see that the slot machine is certified as clean.
Casinos can customize the voucher with a sanitation message, the cleaning staff member's name, machine ID, and a time stamp of when the cleaning occurred. As part of the Epicentral Clean2Play system, casinos can also incentivize their employees by printing a second voucher once the slot machine is cleaned to give the cleaning employee the chance to win prizes and validate their performance.
---
UltraPlay boosts its online casino portfolio
ULTRAPLAY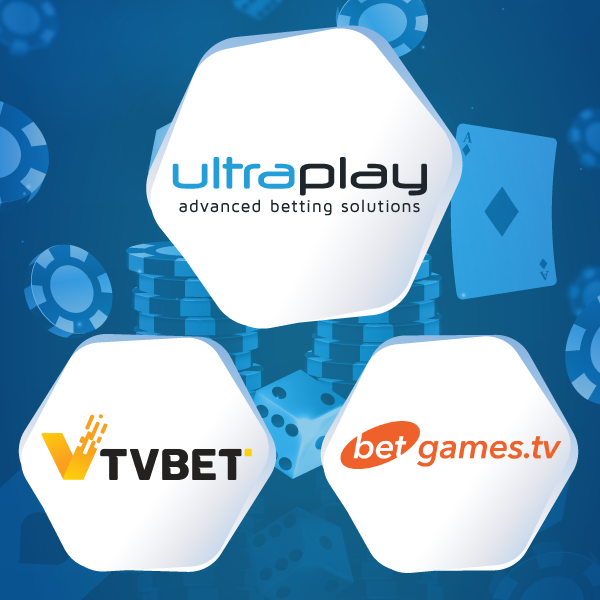 Advanced betting solutions provider UltraPlay has entered into two partnership deals in the last few months aiming to expand its online casino offerings.
The recent growing popularity of live betting products among players helped TVBET to draw the attention of UltraPlay, with the result that the parties entered into a cooperation agreement. The full B2B provider's portfolio is added to UltraPlay's platform offering.
Due to recent events in the gaming industry, more and more customers, especially, betting punters were eager to wager. At the same time, with similar betting mechanics, lotteries and card games by TVBET have become a true alternative to sporting events for a great number of people throughout the world. Now, they are gradually becoming loyal fans of games like Poker, Joker, Backgammon, WheelBet, 1Bet, and others.
The other major deal that UltraPlay made was with the leading live dealer betting games supplier BetGames.tv. Games include Baccarat, Wheel of Fortune, and BetGames.TV's innovative twist on Texas Hold'em poker, 6+ Poker, is available to UltraPlay's B2C clients, which include BUFF.bet, Betjoe, and many others.
UltraPlay has gone from strength-to-strength in 2020, recording a 500 percent turnover in eSports growth since March 2020 and growing, but also receiving its 13th award for Esports Betting Supplier from the EGR B2B Awards 2020. The company is also greatly expanding its casino offering to include more than 4000 games from 40 leading casino providers. Moreover, the company is strengthening its live casino as well by now offering Evolution Gaming, NetEnt Live, Ezugi, and BetGames.tv.
UltraPlay's partners and clients can easily integrate the company's online casino solution that opens enormous ways of entertainment for players across the globe.