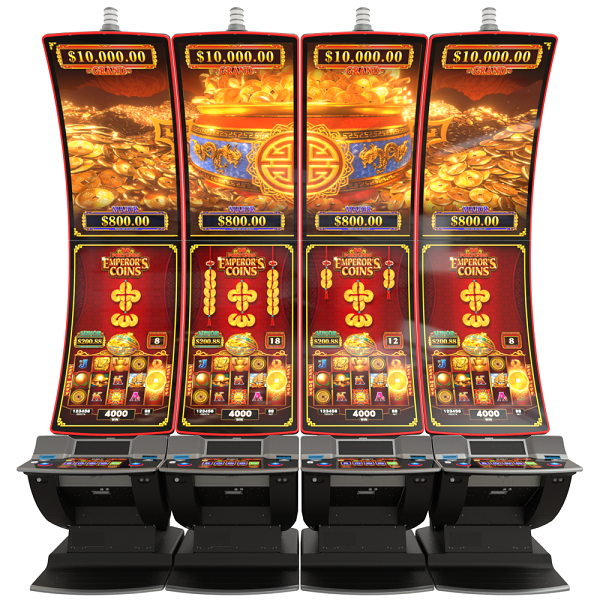 Scientific Games Corporation has unveiled its new Mural™ cabinet, which it claims to be the most visually dramatic gaming cabinet in the Company's range of industry-leading products.
The Mural cabinet features a stunning dual 55-inch, 4K resolution curved display, immersing the player in the game and creating an eye-catching attraction on the casino floor. Following the successful launch of Kascada, the next generation of the top-selling TwinStar J43® cabinet, the Mural cabinet's massive display takes the evolution of Scientific Games' cabinet building prowess a step further.
"Our mission is to create unparalleled player experiences," said Matt Wilson, Executive Vice President and CEO, Gaming. "The Mural cabinet is a new form factor for us. Its name is a nod to not just the size of the display, but to the beauty of the imagery you see in the game."
"The cabinet's design required our teams to work collaboratively to get every element right," Wilson continued. "Our cabinet design has evolved into a much more holistic process where we're taking insights from players, inputs from our partners and working across our teams to ensure nothing is left to chance. The Mural cabinet is the evolution of the gaming floor and we could not be more excited to unveil it."
The Mural cabinet will launch with popular game titles Willy Wonka™ – Dreamer of Dreams™ and 88 Fortunes® – Emperor's Coins™. Willy Wonka – Dreamer of Dreams is the latest game in the hugely successful Willy Wonka™ game series. Every mechanic in the game has been specifically designed to take full advantage of the Mural cabinet's 110 inch, 4K resolution display. Players will instantly see and understand the winning potential through recognizable Wonka elements and action-packed features.
88 Fortunes – Emperor's Coins is the latest in one of the most successful slot brands in gaming history. Offering a thrilling gaming experience, players will instantly recognize familiar features made even more spectacular by the Mural cabinet's display, including the iconic wealth pot that fills as the must-hit-by-major jackpot increases.