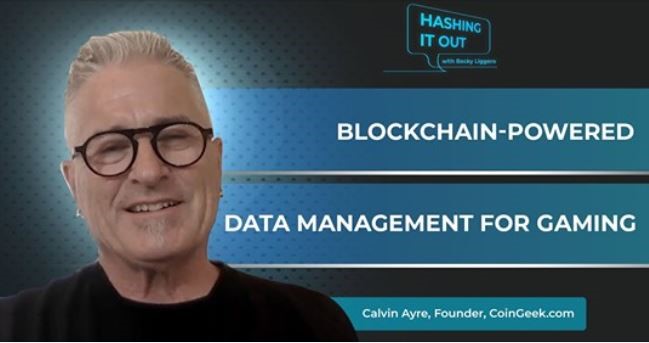 Calvin Ayre, head of Ayre Group and CoinGeek, has a strong belief that online gaming operators will drive the transition to blockchain, with Bitcoin SV at the forefront. 
Taking online gaming to the next level is going to require operators to execute the necessary steps to improve their systems and prosper. There has been little excitement in the igaming arena with regards to innovation over the past years. 
Ayre does not view BSV as a cryptocurrency but as a data management platform. The protocols as written do far more than just process payments albeit faster and more cheaply than what is currently in place.
"BSV scales unboundedly and none of the rest can. All of the rest of the platforms as they ramp up their volume, they get bottlenecked and the fees per transaction go through the roof and they become unusable." he said.
Bitcoin (BTC) first came into creation in 2008 as a response to the global financial crisis. It's a peer-to-peer payment system that no longer requires banks or single payment providers to act as intermediaries in online financial transactions. 
The cryptocurrency offered near-instant processing times, no matter where the sender or receiver is based, and lower transaction fees.
Whilst Bitcoin was meant to be a peer-to-peer cryptocurrency aimed at facilitating transactions, over the years it became seen more as "digital gold" – a way to store value. It became an investment vehicle more than a currency.
Thus, in 2017 developers within the cryptocurrency community sought to bring back the original intention of Bitcoin through the introduction of a new protocol aimed at speeding up transaction time and lowering costs. This became known as Bitcoin Cash. 
However, a year later, Bitcoin Cash itself underwent changes of its own for much of the same reasons as Bitcoin's initial split. This turned Bitcoin Cash into two cryptocurrencies, Bitcoin Cash ABC, and Bitcoin Cash SV – the latter of which aims at even further reducing transaction fees. 
There is much skepticism about blockchain technology and how, or if, it can work in the manner described by Ayre. Many doubt its viability because in the past, the original Bitcoin protocols were bastardized by engineers who did not understand the functionality. They spent more time figuring out why it does not work instead of embracing that, in fact, it does work and building on that knowledge.
Data management for enterprise business has become a point of focus in the business world for everything from online gambling to merchant payment systems. Bitcoin SV will support all types of business regardless of size and scope of their operation. It is expected that this platform will be so widely used, it will go unnoticed and simply be part of most business' operations. For example, we all accept that our cell phones work much better today but we don't really think about the technology that makes it happen. It's just accepted.
Business owners all want seamless and smooth operating platforms that provide greater profitability and unlimited scaling. Blockchain is the vehicle to provide this result to anyone that seeks it. Those that look elsewhere may just get left behind.