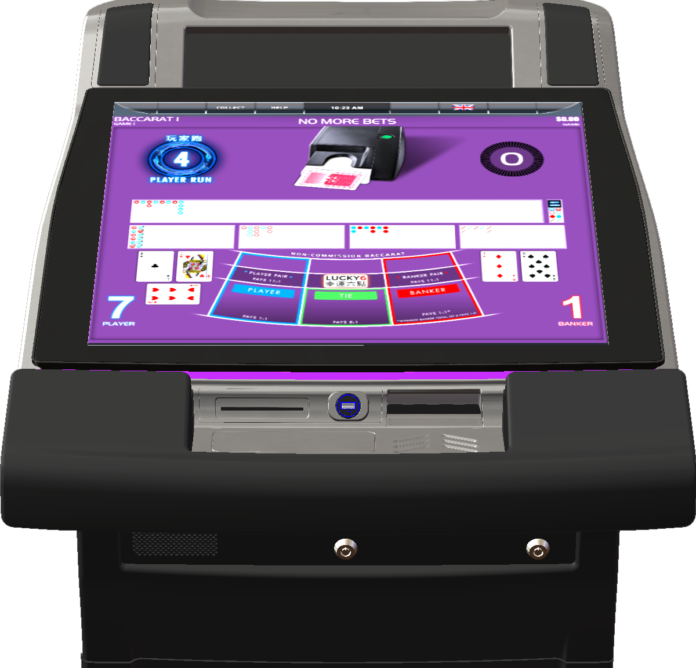 Scientific Games explains how its latest cutting-edge table game technology, Quartz Standalone, will provide a more dynamic experience for players and enable operators to run their business more efficiently and safely in this post-COVID-19 world.
Quartz Standalone is the latest Electronic Table Game (ETG) offering from Scientific Games.It has the ability to run a single game on its own, within its own player terminal.
The product will launch with Dragon Tail Baccarat, a new baccarat game that provides a unique player experience like never before. Dragon Tail Baccarat includes exciting features such as the Free Hand feature that enables players to find "Hot Shoes" or trends, and an immediate results or "Bang Up" feature on the player touchscreen. 
Something that we are very excited about with Dragon Tail Baccarat is the 3D animation of the card squeeze feature. This feature will give players an immersive, real-life baccarat gameplay experience.
Players control how they want to squeeze their cards. They can swipe from the corner, the side of the card, or by using the "rotate" or "reveal" buttons. There is also a "play" button if they want the machine to reveal the animation as they watch.
Players can further enhance their experience with the available side bets, including Super 6, Lucky 6, Fortune 7 Baccarat™ and Dragon Bonus.
Operators can configure a selectable timer option, in addition to scheduled betting, to optimize peak periods. Dragon Tail Baccarat includes game history, statistics, and trend animations that display an eye-catching dragon that changes color as the trend continues and music intensifies.
Our Quartz player terminals have been rolling out at a fast pace in other markets because they allow casinos to increase table game play in a more cost effective and safe way for players. Casinos and gaming properties can easily implement social distancing between Quartz terminals, and the smooth, flat surface of the player screen allows for easy cleaning and sanitization. Additionally, the removal of loose cash, chips, cards and other points of contact with regular gaming tables decreases areas for contamination.
Dragon Tail Baccarat on the Quartz Standalone is available at the Scientific Games Asia showroom for live viewing or virtual if you are not in Macau.