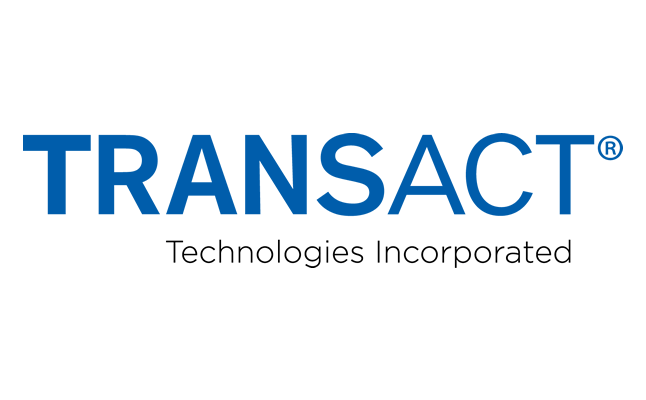 TransAct Technologies will demonstrate how its line of gaming products enhance the player experience with its Epic technology.
The booth will highlight the company's full lineup of casino and gaming printers and software solutions, including the latest version of its innovative Epicentral Software Bonusing System which includes the all new Epicentral Mobile Host feature running on iPad or Android Tablets and its TITO and roll-fed printers.
"TransAct has long offered print and player bonusing solutions that allow casino and gaming operators to get an edge over their competition. There's no better proof of this than our showcase of the new Epicentral Mobile Host feature of Epicentral giving Casino Slot Floor Managers the ultimate tool to identify and reward their most valuable players on the property in real-time. With our Epic Edge printer and Epicentral solution, we are bringing to casinos worldwide the most advanced printing technology that takes gaming capabilities to the next level," said Bart C. Shuldman, Chairman and Chief Executive Officer of TransAct Technologies. "Most importantly, we're thrilled to reunite with our colleagues, clients and other industry leaders in person."
Epicentral and Epicentral Mobile Host Delivers Casino Revenue Growth and Drives Loyalty
Epicentral extends time-on-device, increases player spend, and generates increased customer loyalty – all leading to more revenue for casinos.
Also on display will be the Epic Edge TT made especially for table games, players' club desks and cash desks. It packages a printer and internally mounted power supply in a tidy, compact design that is easy to deploy. In addition, thanks to its dual port capability, the Epic Edge TT allows operators to expand the bonusing environment created by their Epicentral deployments to non-gaming device applications.
The Epic printer offering is rounded out by the Epic 880®, a compact printer for all types of gaming and sports betting machines (including video lottery terminals) which features a modular design that is configurable to nearly any space, a variable length ticket presenter and ticket retract capability. It also offers auto paper loading and can accommodate 4-inch or 6-inch paper rolls.